Keep on breathing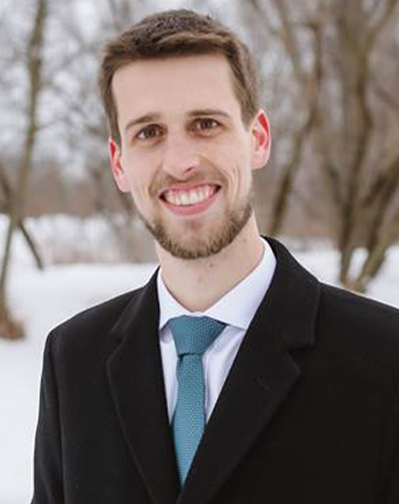 How targeting respiratory related neurons could help prevent life-threatening side effects of opioids on respiration
Dr. Jean-Philippe Rousseau
Postdoctoral Fellow
Department of Medicine Research
Unity Health
Toronto, Ontario
Opioid medication may relieve pain and improve sleep — but it is also addictive and opioid overdose has caused the death of thousands of Canadians in recent years.
Pain relief from opioids occurs when the medication binds to specific receptors in the cells of parts of the brain that regulate breathing. During an overdose, a person's breathing becomes slower and shallower, potentially leading to respiratory failure and death. There is currently no way to prevent this respiratory depression from happening without affecting the pain-relieving properties of opioids.
With the support of a CIHR Fellowship, Dr. Jean-Philippe Rousseau at Unity Health Toronto is studying the neurons located in part of the brain called the preBötzinger Complex. These nerve cells manufacture opioid receptors, as well as a small protein molecule called tachykinin precursor 1 peptide and the neurokinin-1 receptor, which together are believed to mediate respiratory depression caused by opioids. So far, Dr. Rousseau has discovered that stimulating these cells with a blue laser increases the respiratory rate and reverses respiratory depression in mice injected with opioids.
"The CIHR Fellowship will help me on my path to becoming an independent researcher," said Dr. Rousseau. "It strengthens my academic record and allows me to commit fully to research that tackles the current opioid epidemic. My research may help develop therapeutics that will reduce the risk of opioid overdose and death."
Date modified: