Alice Virani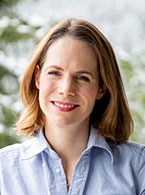 Affiliation
MA (Oxon), MS, MPH, PhD
Director, Clinical Ethics Service, Provincial Health Services Authority of BC
Clinical Assistant Professor, Dept. of Medical Genetics, UBC
Committee membership
Standing Committee on Ethics
Biography
Alice Virani is the Director of the Clinical Ethics Service for the Provincial Health Service Authority of BC and a Clinical Assistant Professor in the Department of Medical Genetics at the University of British Columbia. Alice serves on the Inter Agency Advisory Panel on Research Ethics and the Public Health Ethics Consultative Group for the Public Health Agency of Canada. She also currently co-chairs BC's Provincial Healthcare Ethics Advisory Team.
Alice's research interests relate to genetic and genomic medicine, public health ethics and pediatric bioethics. She is currently involved in national research projects including the Canadian Collaboration for Child Health: Efficiency and Excellence in the Ethics Review of Research (CHEER) and Trustsphere Canada's Digital Technology Supercluster, as well as BC based projects related to Moral Distress during the COVID 19 pandemic and Pediatric Transplantation.
Before moving into ethics, Alice was a genetic counselor in the Division of Maternal Fetal Medicine at Columbia University Medical Center in New York. She has a masters in Human Sciences from Oxford University, a masters in Genetic Counseling from Sarah Lawrence College, a masters in Public Health from Columbia University, and a PhD in Genetics and Ethics from UBC.
Date modified: