Strategic Goals in Inspiring Healthy Futures, current IHDCYH funding opportunities, and recruitment is open for our youth advisory council
Message from Dr. Christine Chambers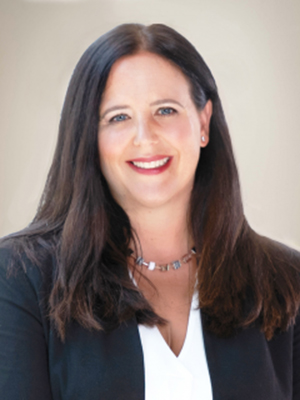 We are all struggling to make sense of the incomprehensible tragedy of 215 young lives ended too soon, their remains recently found in an unmarked site at the Kamloops Indian Residential School in British Columbia. Scientific Director of the CIHR Institute of Indigenous Peoples' Health, Dr. Carrie Bourassa, has released a statement including resources for those in need of support.
Following a presentation I gave this year at the Pediatric Emergency Research Canada (PERC) conference, Dr. Terry Klassen asked me directly, "How can we help?" The Inspiring Healthy Futures (IHF) report identified five interlinked priorities to measurably improve health and well-being for children, youth and families in Canada. Impactful research and knowledge is one of these core priorities. Within this concept of impactful research and knowledge, there are nine strategic goals identified by IHF stakeholders, ranging from accelerating mobilization of knowledge to support policy, practice and health promotion, to incorporating a lifecycle approach in our research development and implementation, with the aim of taking new knowledge generation from 'bench to neighbourhood' and much more. The IHDCYH community can help in the effort to better support health and well-being for children, youth and families by looking to the nine Strategic Goals in the impactful research and knowledge priority area for inspiration and incorporation into your work. The IHDCYH Team is also working to move these strategic goals forward in a number of ways we look forward to sharing with you.
CIHR will soon launch a new funding opportunity that stems from our ongoing IHF work, with a focus on  Understanding and mitigating the impacts of the COVID-19 pandemic on children, youth and families in Canada. IHDCYH is very pleased to collaborate with the CIHR Institutes of: Aging (IA); Gender and Health (IGH); Indigenous Peoples Health (IIPH); Neurosciences, Mental Health and Addiction (INMHA); Population and Public Health (IPPH); and the New Brunswick Health Research Foundation to sponsor this upcoming funding opportunity. Approximately 20 grants will be funded to enable essential research and evidence-gathering that is critical for policy makers and a wide range of stakeholders to have in hand as they work to effectively alleviate the impacts of COVID-19 related public health restrictions on children, youth and families across the country. 
We are also delighted to announce the relaunch of the IHDCYH Talks Video competition, now in its seventh year, as well as the launch of the next recruitment cycle for our youth advisory council. You'll find more details below. Please share these opportunities widely with your networks.
Sincerely,
Christine
Date modified: