April highlights including the launch of IHDCYH at Dalhousie University, World Autism Day, and World Immunization Week
Message from Dr. Christine Chambers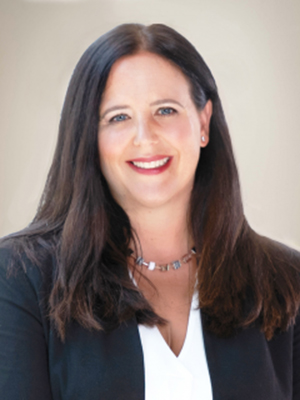 Plans for IHDCYH's April 2020 launch celebration at Dalhousie University in Halifax, Nova Scotia, were well underway when the pandemic took hold in Canada and the team relocated from our newly established offices to hastily configured home workspaces. A year later, I invite you to watch a short video our team worked on with Dalhousie's Office of Research Services as a kind of virtual ribbon-cutting. Though I look forward to the day when we can welcome visitors, for now our team will continue working to support child, youth, and family health in a largely virtual capacity.
On April 2 we marked World Autism Day. In Canada it is estimated that 1 in 66 children and youth from 5-17 years old have been diagnosed with ASD. Learn about the Government of Canada's updated progress toward a National Autism Strategy, and check out one of the award-winning videos from the IHDCYH Talks video competition about the Pathways in ASD Study, which has been following Canadian children from diagnosis and into their school years to better understand how children diagnosed with ASD learn and grow.
April 24-30 is World Immunization Week. This year more than ever before, I am mindful that vaccines save lives. I'm glad to see more research getting underway to address the safety and efficacy of COVID-19 vaccines in children and youth. I also recognize that some jurisdictions are implementing plans to delay routine childhood immunizations due to the overwhelming stress on our public health care systems. As a parent who has seen my family impacted by changes to immunization routines in the last few months, I am keenly aware that over time we will have a great deal of work to do to ensure that the families of children and youth who would normally be receiving shots to protect against preventable diseases are supported to adjust to the changes in vaccination schedules so that all children receive their recommended vaccinations as soon as possible. World Immunization week gives us a chance to mobilize the knowledge we have around the safety and efficacy of vaccines, and to support our family, friends and colleagues in protecting themselves and others by including appropriate immunizations as part of their health care routine.
Sincerely,
Christine
Date modified: