Collaborating and planning for long-term health research impacts
Message from Dr. Christine Chambers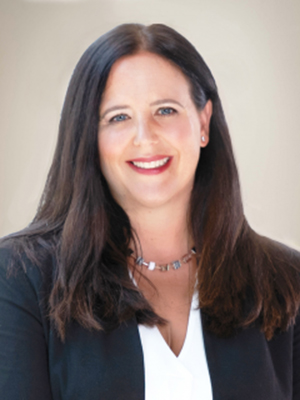 Last week CIHR launched its 2021-2031 Strategic Plan, A Vision for a Healthier Future. The Plan is the result of thousands of engagements with health research community stakeholders across Canada.
CIHR's new strategic plan encompasses five priorities areas: Advance Research Excellence in All Its Diversity; Strengthen Canadian Health
Research Capacity; Accelerate the Self-Determination of Indigenous Peoples in Health Research; Pursue Health Equity through Research; and Integrate Evidence in Health Decisions. There is no doubt that these major priority areas are key to the foundation of a robust and sustainable health research ecosystem and that we will take a collaborative, inclusive approach to move CIHR's goals forward.
This Plan will establish "the roots from which our bold vision to demonstrably improve the health of future generations of Canadians will develop." (Dr. Michael Strong, President of CIHR)
The consideration given to generations to come, speaking as that does to the well-being and health of today's children, youth and families resonates with me. The Inspiring Healthy Futures - #WeCANforKids collaboration is leveraging a collective impact model that has invited participation from all organizations serving children, youth and/or families, growing a collective of diverse stakeholders from across Canada - from national through to grassroots organizations, many led by and with a focus on vulnerable and under-represented populations, and all of whom are passionate about the health and well-being of children, youth, and families in Canada.
Together with these champions, and engaging with researchers, policy makers, people with lived experience and passionate youth, we are facilitating a series of conversations to co-design a framework to improve the health and well-being of children, youth and families in Canada. Tapping into expertise and concerns emanating from a wide variety of sectors, these sessions have resulted in hundreds of comments and ideas about actions we will take, and what the next steps will be in this collaboration.
Today is the final 'Strategy Hive' action planning session in a series of eight: the culmination of the next phase of the Inspiring Healthy Futures - #WeCANForKids (IHF) initiative.
As the results of the IHF consultations coalesce into an actionable framework, IHDCYH will draw on this work to formulate the direction of our next Institute strategic plan, aligning with CIHR's Vision. Our focus now is on agendas and actions for accelerating change. In our March 3 session we will take the ideas gathered in the earlier discussions and focus on a long-term agenda. The timing of IHDCYH's planning following on the heels of the CIHR Vision launch and informed by the IHF framework will facilitate the coordination of overlaying IHDCYH's plan with CIHR's. It's an exciting time and my thanks go out to all who have participated in IHF.
Sincerely,
Christine
Date modified: