Executive management
Associate Vice-President, Government and External relations
Christian Sylvain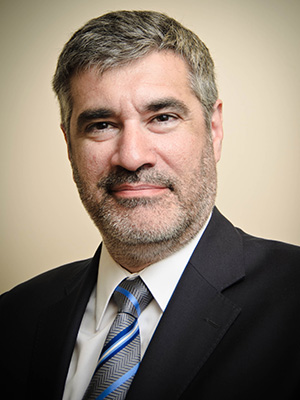 Christian Sylvain is the Associate Vice-President, Government and External Relations. In this role, he is responsible for a wide portfolio of corporate functions that includes communications, integrated planning and results, strategic partnerships and international relations, strategic policy, access to information and privacy, as well as Cabinet, Parliamentary, and Ministerial relations.
With CIHR since 2008, Christian previously held various executive positions in corporate governance, government relations, international affairs, and partnership development, offering organizational leadership on numerous strategic initiatives involving the Health Portfolio and other government departments and agencies. During his time with CIHR, he also served as acting Vice-President of Public, Government, and Institutes Affairs and was serving as acting Associate Vice-President of GER at the time of his appointment. Prior to joining CIHR, Christian was responsible for strategic policy, international affairs and organizational planning at the Social Sciences and Humanities Research Council of Canada, director of public affairs and policy at the Association of Universities and Colleges of Canada (now Universities Canada), and lecturer at the University of Montreal. He has served on numerous domestic and international boards as part of his work, as well as on others on a volunteer basis.
Christian holds a BSc in Biology from the University of Montreal, a Master in Information Studies from McGill University, an MSc (Science and Technology Dynamics) from the University of Amsterdam, and conducted doctoral studies in information policy at Western University. A Montreal native, he is fully bilingual and he and his wife have resided, between themselves, in eight provinces and two territories.
Date modified: