Message from Dr. Carrie Bourassa – Renewal of Term and Receipt of the SHRF Achievement Award for the National Indigenous Health Research Leader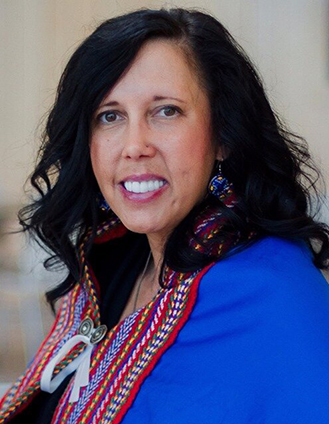 I am very pleased to announce that my term as Scientific Director of the Institute of Indigenous Peoples' Health (IIPH) has been renewed for another four years. This renewal is a direct outcome of the expertise of the IIPH staff, the work of the Institute Advisory Board members, and the engagement from Indigenous communities. It is also important to acknowledge the leadership of previous IIPH Scientific Directors Dr. Malcolm King and Dr. Jeff Reading who helped shape the Institute.
Since 2017, IIPH has led several research initiatives to continue to improve the health and well-being of First Nations, Inuit and Métis Peoples. Thanks to Indigenous researchers, communities and organizations from across the country and Indigenous Peoples internationally for your collaboration. Some of our accomplishments include the launch of IIPH Strategic Plan 2019-2024 and the historical investment of $100.8M, over 16 years, in the Network Environments for Indigenous Health Research (NEIHR) Program to address needs in Indigenous community capacity development, research and knowledge translation. Details on the progress of our activities are highlighted in our latest Progress Update on the Action Plan: Building a healthier future for First Nations, Inuit and Métis Peoples.
Last December, I also had the honour of receiving the Saskatchewan Health Research Foundation (SHRF) Achievement Award for the National Indigenous Health Research Leader. I was recognized for my efforts aimed at empowering Indigenous communities and influencing policies. As you know, it has been a priority for me and the Institute to support Indigenous health research driven by and grounded in Indigenous communities in Canada. We are committed to strengthening Indigenous community-based health research based upon the priorities and values of Indigenous Peoples.
I look forward to continuing our work to advance Indigenous health research and achieve our common goals through CIHR's upcoming Strategic Plan 2021-2031.
Miigwetch, maarsii, nakurmiik, merci, thank you,
Dr. Carrie Bourassa
Scientific Director
CIHR Institute of Indigenous Peoples' Health
Date modified: