We are and we will: Message from Dr. Stephen Robbins on World Cancer Day (February 4, 2021)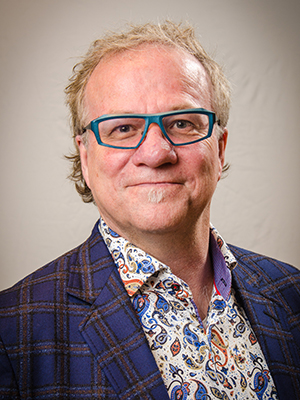 This year, on February 4, let's remember the overall theme of World Cancer Day: I am and I will. It encourages people to consider how they can offer commitments to improve cancer outcomes. I want to assure you that I am the Scientific Director for the CIHR Institute of Cancer Research (CIHR-ICR), and I will continue to facilitate and fund innovative science that will benefit cancer patients with a focus on equity.
Given that approximately 220,000 Canadians were diagnosed with cancer in 2020, it may be hard for them to stay optimistic in light of the problems caused by the infectious, life-threatening coronavirus (COVID-19) pandemic.
In November 2020, Dr. Tim Hanna, a CIHR-funded researcher from Queen's University, determined that patients who suffer from breast, bladder, colon, rectum, lung, cervix and head, or neck cancers have a 6-13% greater risk of dying because the pandemic delayed their treatment or surgery by only four weeks.
While staff at Canadian health clinics and hospitals try to maintain areas that are free of COVID-19, some cancer patients are still reluctant to seek treatment because radiation, chemotherapy, and immunotherapy weaken their immune systems and make them more susceptible to contracting the virus.
Two new mutations of COVID-19 in South Africa and England may make it harder for cancer patients to believe that the two existing vaccines against the virus are effective.
I assure you that there is still hope and reason for optimism!
In September 2020, CIHR-ICR announced the recipients funded through the $15.5 million Canadian Cancer Society/CIHR Survivorship Team Grant competition in partnership with the Alberta Cancer Foundation. Some of the research proposals include the implementation of exercise routines to boost physical strength, virtual connections with cancer survivors or medical professionals for emotional support, and medicinal treatments that will help children retain information after brain surgeries. Most recently, the seven teams have been asked to address whether their research into the physical repercussions of cancer on patients after they receive treatment, as well as the mental health challenges they face on a daily basis have been affected by the COVID-19 pandemic.
Dr. Rebecca Auer [ PDF (201 KB) - external link ], a CIHR-funded surgeon and oncologist at the Ottawa Health Research Institute, is also leading the world's first clinical trial at nine cancer centres to determine whether IMM-01 (a safe and heat-killed bacteria) can stimulate the innate arm of the immune system (which recognizes features common to viruses and attacks them) in cancer patients. That way, these patients can fight off COVID-19 and other respiratory illnesses as they receive their cancer treatments.
I encourage cancer patients to fight COVID-19 in various ways. By virtually connecting with family, friends, and medical professionals, they can prevent the negative psychological side effects of physical social distancing. Cancer patients should also follow other recommended health protocols such as: washing their hands regularly with soap or disinfectant; staying home as much as possible; avoiding touch of their eyes, nose, and mouth; covering their mouth and noses when they cough or sneeze; and wearing COVID-19 masks to prevent possible infection outdoors.
If we follow these steps, we are Canadians who will help end this COVID-19 pandemic and together we will help contribute to improved outcomes for all cancer patients.
Sincerely,
Stephen Robbins, PhD
Scientific Director
CIHR Institute of Cancer Research
Date modified: