Message from Dr. Brian H. Rowe: Lung Health Month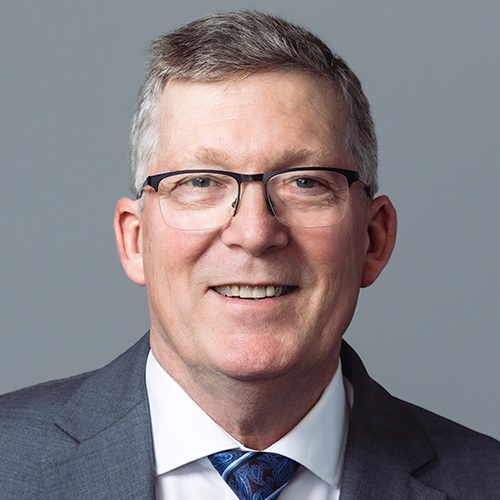 Many of us do not consider the long-term health of our lungs – until of course our ability to breathe freely and easily is impacted. For individuals living with lung disease and other respiratory conditions, the struggle to breathe is part of everyday life. According to the Public Health Agency of Canada, some of the most common chronic diseases of the airways and lungs include asthma, chronic obstructive pulmonary disease (COPD), lung cancer, cystic fibrosis, and occupational lung diseases. As many of these conditions fall within the ICRH mandate, Lung Health Month is an excellent time to reflect on daily lifestyle choices that impact lung health. Each of us can do our best to reduce or eliminate risk factors such as the smoking of inhalants or irritants (e.g. tobacco, cannabis or vaping products) and exposure to indoor and outdoor air pollution.
Earlier this year, ICRH along with the Institutes of Cancer Research (ICR); Human Development, Child and Youth Health (IHDCYH); and Neurosciences, Mental Health and Addiction (INMHA), and in partnership with the Canadian Cancer Society (CCS) announced the launch of a one-year vaping catalyst grant opportunity. This funding opportunity provided investment in research aimed at further understanding the health effects of vaping in response to growing concerns about the rapid rise of vaping in Canada and the associated health effects. The results of this funding opportunity are timely given the current context; vaping continues to be an emerging health issue and COVID-19 infections are known to negatively impact lung health. As such, this funding opportunity is also expected to support our understanding of vaping as it relates to health outcomes for patients experiencing COVID-19 infections.
This Fall marks an important milestone for one of ICRH's most trusted and valued partners – the 120th anniversary of the Canadian Lung Association (CLA). The ICRH team and community would like to congratulate the CLA on their longstanding commitment to research, advocacy, education and support for individuals with lung disease. Over the years, ICRH and CLA have collaborated on numerous respiratory health-related activities such as the RENASCENT trainee workshops, clinician scientist awards, fellowships and operating grants. During the pandemic, it is even more important that we all continue to support the CLA.
The 2020 CIHR-ICRH/CTS Distinguished Lecturer Award in Respiratory Sciences, an annual partnership between ICRH and the Canadian Thoracic Society (CTS) was awarded to Dr. Don Sin for his outstanding contributions to COPD research. On behalf of the respiratory community, we would like to congratulate Dr. Sin for this meritorious achievement. Unfortunately, due to the COVID-19 pandemic, the 2020 Canadian Respiratory Conference (CRC) was cancelled, and this prevented Dr. Sin from delivering his plenary lecture. We very much look forward to hearing him share his research at next year's CRC 2021!
Our continued thanks goes out to all the patients, advocates, clinicians, trainees, health practitioners and researchers who collaborate on research into the causes, prevention, management and rehabilitation of respiratory conditions. As we move through the month of November, we encourage you to reflect on how we can contribute to improving the health of our lungs and respiratory system.
Stay well!
Sincerely,
Dr. Brian H. Rowe
Scientific Director, CIHR Institute of Circulatory and Respiratory Health
Professor, University of Alberta
Related products
Date modified: