Discoveries for life
The faces of health research 2018
Title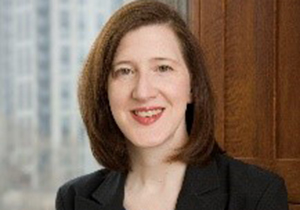 T1ME Trial
Improving patients' Type 1 diabetes control through virtual self-management, education and support
Dr. Gillian Booth
Centre for Urban Health Solutions (C-UHS), Li Ka Shing Knowledge Institute, St. Michael's Hospital
Professor, Department of Medicine and the Institute of Health Policy, Management and Evaluation, University of Toronto
Senior Adjunct Scientist at the Institute for Clinical Evaluative Sciences (IC/ES)
Dr. Gillian Booth's research focuses on health outcomes related to diabetes; particularly how socioeconomic, built environmental and health care factors influence the risk of diabetes and its complications. To understand these issues, Dr. Booth uses large provincial health care and survey databases, and geographic information systems (GIS) methodology to study contextual factors influencing diabetes.
The T1ME trial (Type 1 diabetes virtual self-Management Education and support) aims to improve the lives of people with Type 1 diabetes (T1D) by helping them achieve better diabetes control in a more seamless, patient-friendly manner. This project will involve electronic delivery of health care and related support services on top of usual care, including: frequent, brief virtual visits with patients' diabetes care team; online educational courses and self-management support. We believe this "high frequency, low touch" care model will improve T1D diabetes control and overall health care experience for people with T1D.
Further reading: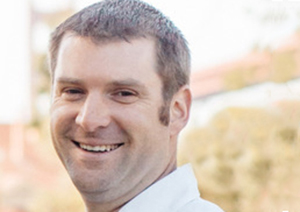 Quality of care for patients with acute kidney injury
Dr. Samuel Silver
Assistant Professor
Queens University
I use administrative data and systematic reviews to inform the design of quality improvement interventions that will improve outcomes for patients with kidney disease. My research interests focus on the delivery of care for patients with acute kidney injury, both during the inpatient and outpatient setting. I am also starting to expand my work to patients on in-center hemodialysis.
I undertook research training in health services research and quality improvement so that I could develop the skills to readily translate the findings of my research to large populations of patients. Specifically, I did not want my work to stop once an opportunity to improve care was established. I also wanted to develop solutions for the health care challenges identified. The opportunities afforded to me by the CIHR/KRESCENT program have exposed me to the mentorship and collaborations required for ongoing success and productivity, which I hope will help me improve health care outcomes and experiences for patients with kidney disease.
Further reading:
Twitter: @drsamsilver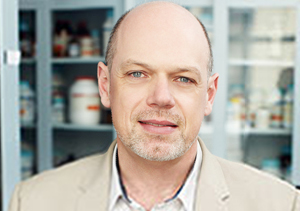 Reducing antibiotic resistance in patients by understanding bacterial virulence
Dr. Christian Baron
Vice-Dean of Research and Development
Faculty of Medicine
Université de Montréal
Antibiotic resistance can cause pathogenic bacteria to reject treatments among patients, which leads to higher mortality and morbidity rates and, an increased cost to our health care system. There are widespread concerns about this, because it may lead to the evolution of so-called "superbugs". The main topics of our research program are bacterial virulence mechanisms and conjugation (plasmid transfer) that are mediated by type IV secretion systems. These are macromolecular complexes in the bacterial membranes that transfer plasmids encoding antibiotic resistance genes and protein virulence factors across the cell envelope. The goal of our work is to understand the molecular details of this biological process. Based on the information obtained from this work, it may be possible to design molecules that reduce bacterial virulence, e.g. of the pathogen Helicobacter pylori that causes gastric diseases and stomach cancer. Inhibitors of type IV secretion systems may also reduce bacteria and, thereby, the spread of antibiotic resistance genes.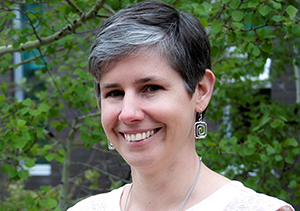 Improving health with a little help from your friends
How social support can help improve mental health for mothers
Ms. Erin Hetherington
University of Calgary
Up to one in seven women in Canada may suffer from postpartum depression (PPD). Untreated PPD can be debilitating for mothers, children and families. While PPD does not discriminate, women with a history of mental health challenges are at higher risk of developing this condition. My research uses data from an ongoing longitudinal study in Calgary called All Our Families. By examining a cohort of 3,000 mother and child pairs over time, we are examining questions regarding the role of social support on maternal mental health. We have found that women with more support from friends and family are less likely to experience PPD, even when they have history of depression. From a public health perspective, support is good for all moms, but targeted support strategies for women with past mental health challenges could be particularly effective. Recently, we have begun to look at patterns in women's support over time. Receiving the CIHR Vanier Graduate Scholarship is a tremendous honour, and it has provided me with many networking and knowledge translation opportunities. As a mom and passionate researcher, this work is particularly important on a personal level and I will continue to pursue exciting science that helps families.
Further reading:
Twitter: @elhether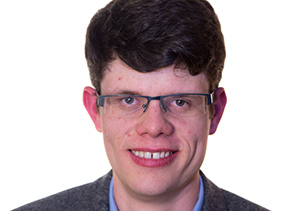 Taming superbugs
Working toward a molecular understanding of antibiotic resistance
Mr. J. Andrew Alexander
University of British Columbia
Have you ever had a bacterial infection for which antibiotics were deemed necessary? Perhaps you know someone who had surgery or chemotherapy and was prescribed antibiotics as treatment against a life-threatening infection. Antibiotics are a cornerstone of modern-day health care, as their ability to treat and prevent infection allows us to perform countless medical procedures (such as joint replacements, surgeries, and cancer treatments). However, antibiotics are increasingly losing their effectiveness as bacteria become resistant.
My work aims to understand how bacteria become resistant to antibiotics and what we can do about it. Using techniques such as X-ray crystallography, I study the molecular details of how bacterial proteins interact with antibiotics. Visualizing the changes in proteins from resistant bacteria can facilitate our understanding of how resistance occurs. Additionally, my work strives to aid the design of new antibiotics to treat resistant strains of bacteria.
Once we understand how bacterial resistance works at atomic levels we can help develop new drugs that are effective against previously resistant bacterial infections.
Further reading:
Twitter: @J_A_Alexander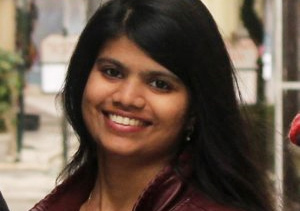 Boosting your brain's Pac-Man to treat amyotrophic lateral sclerosis (ALS)
The ice bucket challenge for this motor neuron disease
Ms. Maneka Chitiprolu
Graduate Student
Department of Cellular and Molecular Medicine
University of Ottawa
An estimated 3,000 Canadians are living with ALS, and have no access to viable treatment options. My research entails targeting autophagy as a therapeutic strategy to eliminate pathological inclusions in ALS.
In ALS patients, due to a combination of genetic mutations and environmental stress factors, proteins cluster together and form toxic RNA that multiply and kill neuronal cells. Consequent failure of motor neurons to transmit messages from the brain to the muscles cause muscle weakness, paralysis and ultimately death within 3-5 years following diagnosis.
To eliminate the pathological aggregates linked to ALS, I focused on a cellular quality control process called autophagy. Autophagy, which means self-eating in Greek, helps eukaryotic cells function as master recyclers. When organelles become damaged or obsolete, the autophagy pathway kicks in to collect them all within a double membrane structure called autophagosome, and then brings them to the lysosomes, where they are degraded into primary substituents for reuse. Such cellular recycling is important for organismal survival. My recent findings elucidate the underlying molecular mechanisms of selective autophagy that facilitate degradation of ALS-linked toxic aggregates. This research provides a unifying model that links multiple ALS-linked mutations (C9ORF72, p62, SMN, FUS) and modifications into a single pathway for the first time.
In an effort to treat ALS, our mechanisms provide a foundation for the development of drugs that activate degradation of disease-specific substrates such as RNA aggregates.
Further reading:
Twitter: @uOttawa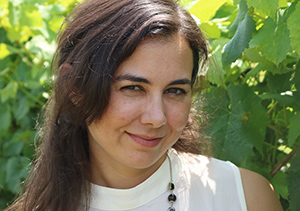 What counts in priority-setting for maternal health?
Examining ethnographic priority-setting in Ghana
Dr. Lauren J. Wallace
Department of Health, Aging and Society
McMaster University
The last few decades have seen a welcome proliferation of high profile, evidence-based policies to reduce the unmet health needs of mothers worldwide. Despite this, inequities remain.
Studying the role of evidence in the development and implementation of maternal health policies promises to refine existing theory and practice in global health. Maternal health programs face numerous challenges reflective of larger tensions in global health policy, including understanding and addressing upstream causes of mortality and morbidity, as well as balancing the perspectives and needs of various programs and stakeholders.
'Evidence-based policy-making' in maternal health is not a straightforward task at a national level and raises many complex questions. What types of evidence are most credible and relevant in various contexts? Do people perceive the role of evidence in priority setting differently? What is the relationship between the types of information used in national priority setting, policy implementation, and population health?
As a CIHR Postdoctoral Fellow working in Ghana, I am using ethnography to explore the relationships between evidence, priority-setting processes and their associated policies, and maternal health. With its rich history of institutional arrangements for evidence-based policy-making, Ghana presents a unique case for examining these questions.
Further reading: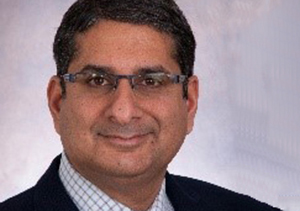 Improving the well-being of children
Leading cutting-edge research to prevent Type 1 diabetes, celiac disease, and calcium disorders
Dr. Farid Mahmud
Associate Scientist and Endocrinologist
Toronto's Hospital for Sick Children
As an associate scientist and endocrinologist at Toronto's Hospital for Sick Children, Dr. Farid Mahmud's research focuses primarily on conditions and complications associated with diabetes (including atherosclerotic risk factors), early signs of kidney complications, and celiac disease. In addition, Dr. Mahmud wants to understand the impact of social determinants of health on chronic disease among youth.
As part of the JDRF-Canadian Clinical Trial Network (JDRF-CCTN), Dr. Mahmud is the principal investigator for the longitudinal Celiac-and-Diabetes Dietary Intervention and Evaluation Trial. This JDRF-funded study assesses the outcomes of celiac disease screening and treatment on children and adolescents with Type 1 Diabetes (T1D). Engaging both youth and young adults, Dr. Mahmud is also the lead Canadian investigator of the Adolescent Type 1 Diabetes Cardio-Renal Intervention Trial which is evaluating the protective effects of angiotensin converting enzyme inhibitors and statins on high-risk adolescents with T1D.
Clinically active in diabetes and endocrinology, Dr. Mahmud also specializes in the area of pediatric calcium disorders, and regularly teaches and mentors both in-clinic and as an assistant professor at the University of Toronto.
This project is part of the JDRF and the Canadian Institutes of Health Research's (CIHR) Partnership to Defeat Diabetes and the joint funding was provided through the Innovation Clinical Trials initiative of Canada's Strategy for Patient-Oriented Research.
Further reading: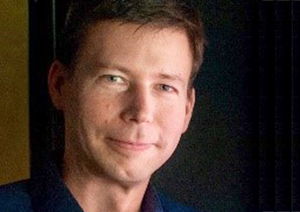 Stemming the tide of diabetes
Dr. Timothy J. Kieffer
University of British Columbia
Diabetes, a chronic disease characterized by elevated blood sugar levels, is growing at an alarming rate and currently affects 10 million Canadians and 450 million people worldwide. Diabetes causes several debilitating complications that reduce quality of life and lifespan. Canadians discovered insulin almost 100 years ago, and many patients inject insulin daily in an effort to control blood sugar levels. However, this is burdensome and seldom mimics the precise release of insulin from islet cells in the pancreas.
In some patients, diabetes can be effectively treated with a transplant of a few teaspoons of insulin-producing cells isolated from the pancreas of organ donors. While relatively simple and effective, the severe shortage of islet tissue means only a few patients can receive transplants. In collaboration with industry, my research team is investigating using human stem cells to manufacture large quantities of insulin-producing cells that can be used to treat diabetes. We are devising ways to protect the cells from immune attack and testing different approaches to transplant the cells. Our goal is to produce an unlimited supply of cells that can be given to patients in order to restore normal blood sugar levels and eliminate the need for insulin injections.
Further reading: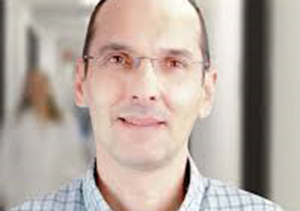 What are the best ways to reduce hypoglycemia?
Research team is examining how Type 1 diabetes medications can cause problems as well as benefits
Dr. Rémi Rabasa-Lhoret
Montreal Clinical Research Institute, Centre hospitalier de l'Université de Montréal
As an endocrinologist at the Montreal Clinical Research Institute (IRCM) and at the Centre hospitalier de l'Université de Montréal (CHUM), Director of the Diabetes Clinic and the Metabolic Diseases Research Unit at the IRCM and professor at the Université de Montréal, Dr. Rémi Rabasa-Lhoret's research focuses on ways to reduce hypoglycemia (or low blood sugar levels) that can result from Type 1 diabetes medications.
He will achieve this by testing different strategies used to prevent exercise-induced hypoglycemia; verifying the effectiveness of the external artificial pancreas to control glucose levels; analyzing the consequences of hypoglycemia on the heart; evaluating the effectiveness of different hypoglycemia treatments; and establishing a registry of individuals with Type 1 diabetes in Quebec who use new technologies and therapies to prevent hypoglycemia. His team is also studying ways to increase the duration of the insulin pump catheter.
Dr. Rabasa-Lhoret has published more than 300 papers, presented data at over 100 conferences, and supervised 45 graduate students. He is the recipient of numerous awards and honours, including the 2017 Research Award from the Fédération des médecins spécialistes du Québec (FMSQ).
This project is part of the JDRF and the Canadian Institutes of Health Research's (CIHR) Partnership to Defeat Diabetes and the joint funding was provided through the Innovation Clinical Trials initiative of Canada's Strategy for Patient-Oriented Research.
Further reading: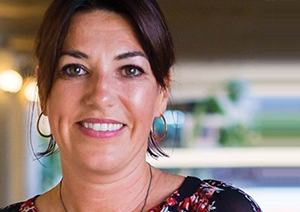 Type 2 Diabetes in children
Determining predictors and pathways of the disease in children and its early onset complications in the kidneys
Dr. Brandy Wicklow
University of Manitoba
The prevalence of childhood onset Type 2 diabetes (T2D) continues to increase worldwide, with Indigenous children disproportionally affected. Our Diabetes Research Envisioned and Accomplished Team (DREAM) in Manitoba has focused on early detection of childhood T2D, as well as determining modifiable risk factors and their complications.
We are currently following two prospective longitudinal cohorts. The Next Generation birth cohort, initiated in 2008, is the largest prospective birth cohort of offspring in Canada born to mothers and fathers diagnosed with T2D in childhood (< 18 years). From this study, we have shown that in utero exposure to maternal T2D confers a high risk of neonatal and early infant morbidity and mortality, and long-term risk of obesity and T2D to offspring. The second cohort, called iCARE, follows children and adolescents with T2D to determine the natural history of kidney disease. This study has demonstrated that childhood T2D is associated with high rates of early kidney dysfunction due to both biological and psychological (stress or distress) factors.
Preliminary data from these cohort studies implicate epigenetic alterations in key genes involved in normal metabolism, which results in the intergenerational transmission of T2D. The cohorts are also providing important insights into the natural history of T2D in childhood and will inform the development (in partnership with our patients, parents and community members) in clinically relevant interventions.
Further reading:
Twitter : @bwicklow1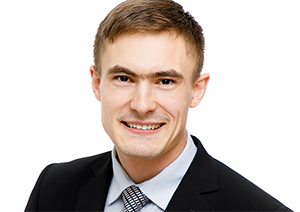 Tropical co-infections and HIV
Could treating a neglected tropical disease reduce HIV susceptibility in Africa?
Mr. Sergey Yegorov
Department of Immunology, University of Toronto
As a Vanier Canada Graduate Scholar, I am grateful for the opportunity to be part of an international research collaboration between Canada and Uganda that strives to prevent common viral and parasitic infections endemic to East Africa. A number of infections exert a heavy toll on people's lives in Uganda. HIV affects approximately one out of 15 adults. Malaria is a serious threat, especially to younger individuals and is considered an urgent priority for treatment. Schistosomiasis is a neglected tropical disease and is rarely diagnosed despite a prevalence of over 60% in some communities.
My PhD research highlighted gaps in malaria diagnosis at public health facilities in Uganda, suggesting that the disease's actual prevalence is masked by high rates of over-diagnosis. On the other hand, we found that intestinal schistosomiasis is associated with socio-behavioral HIV risk factors while a clinical trial of schistosomiasis treatment in Ugandan women demonstrated a substantial reduction of HIV susceptibility after anthelminthic therapy.
My research findings suggest that fighting curable but neglected diseases could help curb the spread of debilitating infections, such as HIV, in Africa.
Further reading:
Twitter : @S_Yegorov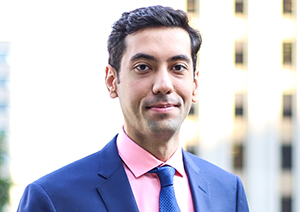 Let's gain without pain!
Linking molecular targets with cell- and circuit-level pain processing
Seyed Mohammad Amin Kamaleddin Ezabadi
The Hospital for Sick Children, University of Toronto
Chronic pain is a highly prevalent health condition treated with analgesics. However, all existing analgesics, such as opioids, have limited efficacy, produce unforeseen adverse effects, and can be highly addictive. Identifying drug targets at a molecular level is necessary, but not sufficient, to develop clinically effective treatments for chronic pain.
I am studying how pain processing in the spinal cord is disrupted in pathological conditions. By analyzing the electrical activity of individual cell types in the mouse spinal cord, my research can help us explore how different therapeutic strategies can reduce chronic pain. It will ultimately enhance the overall health quality of more than six million Canadians through the development of highly effective pain treatments with minimal off-target effects.
Furthermore, neurological disorders, my area of research specialization, account for about 38% of the burden of disease, which is greater than cancer (~ 12.7%) and cardiovascular disease (~ 11.8%) combined. Therefore, I feel responsible to lead action groups within volunteer and professional societies that advocate for increased neuroscience research funding.
Further reading: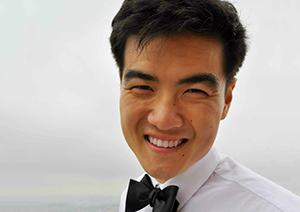 Fighting cancer by exploiting DNA repair
Cancer cells are often bad at repairing their own DNA. Can we use this against them?
Dr. Eric Zhao
University of British Columbia
As a computational biologist and Vanier Canada Graduate Scholar in the University of British Columbia's MD/PhD program, I searched for new ways to personalize cancer treatment. Within the BC Cancer Agency personalized oncogenomics project, I analyzed hundreds of cancer genomes. Changes in DNA, known as mutations, happen for many reasons such as exposure to cigarette smoke and ultraviolet rays. Healthy human cells have tools to fix mutated DNA, but cancer cells often lose this ability. This can make tumours vulnerable to chemotherapy designed to damage DNA, because healthy cells repair the damage while cancer cells suffer.
Can we tailor treatments to exploit this vulnerability? To answer this question, we detected all of the mutations in about 500 late-stage cancers of different types. The patterns of DNA mutation can reveal if a cancer is properly repairing DNA.
Within breast cancers, we found that cancers unable to repair broken DNA were more sensitive to chemotherapies called cisplatin and carboplatin. This could help improve personalized treatment plans for some cancer patients. We also identified mutation patterns caused by chemotherapy that show how cancer treatments themselves can alter DNA.
Further reading:
Twitter : @zhaoEZ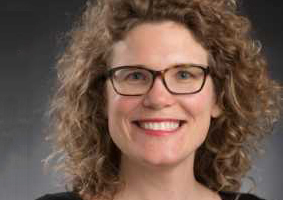 How can we prevent avoidable acute hospital use in persons with dementia?
Dre Claire Godard-Sebillotte
MD, PhD Candidate
McGill University, Department of Family Medicine
As a geriatrician, I have witnessed the daily challenges that persons with dementia and their caregivers have to face in navigating the health care system, as a result of the fragmentation and lack of coordination among medical, social, and community services. These challenges might partly explain why persons with dementia visit Emergency Department and hospital admissions twice as much as older persons without dementia. Some of these acute hospital uses might be avoidable.
The aim of my PhD is to explore how we might prevent avoidable acute hospital use of persons with dementia. I will answer two questions. First, have we already designed and implemented an effective health service intervention to prevent acute hospital use? To answer this question, I will synthesize the literature on this subject. Second, could continuity of care with a family physician prevent excessive visits to the hospital? Here I will conduct a study using advanced statistical methods (propensity scores) to measure the impact of primary care continuity on avoidable acute hospital use among people with dementia in Quebec.
I hope that my research will ultimately inform health care policies that aim to reduce avoidable acute hospital use among dementia patients, and lead to better care.
Further reading:
Twitter: @McGillFamMed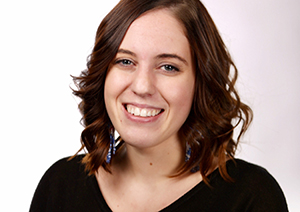 Continuing the legacy: Discovering new insights into the role of genes and the environment in the development of type 2 diabetes among Oji-Cree youth
How the HNF-1αG319S gene variant is related to this multifaceted disease.
Ms. Taylor Morriseau
University of Manitoba
In the 1980s, Drs. Heather Dean, Ronald Mundy, and Michael Moffatt shifted the medical landscape with twenty – highly-contested but carefully diagnosed – cases of type 2 diabetes (T2D) in school-age children. Surprisingly, these young Oji-Cree patients were united by their heritage to four First Nations communities in northeastern Manitoba. Given the localization and pervasiveness of this disease, a unique genetic variant (known as HNF-1αG319S) was soon identified. Hailed as the strongest predictor of T2D currently known, it remains unclear why so many young lives are currently affected, given that incidences were incredibly low just two generations ago.
We believe the answer lies amidst the complex colonial history that shifted land-based food strategies towards Western-based diets. Until now, an experimental basis to understand how the HNF-1αG319S variant influences T2D development, and one that incorporates post-colonial environmental influences, has been lacking.
Under the direction of Dr. Christine Doucette and Dr. Vernon Dolinsky, my CIHR Vanier Canada Graduate Scholarship research centers on the characterization of the first murine model reflective of the HNF-1aG319S variant. By modifying experimental diets to mirror nutrient intakes of modern vs. historical Oji-Cree diets, we will assess markers of diabetes development. This will help us better understand the relationship between genetics, diet, and diabetes in the Oji-Cree population. The research provides another strand in the long history woven by dedicated patients, community members, caregivers, and researchers – bound by the hope that these young people will leave their own legacies unburdened by disease.
Further reading:
Twitter: @TaylorMorriseau, @DREAM_trainees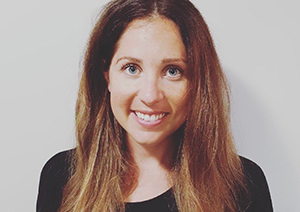 Underrepresented and unexplored
Determining whether exercise can improve quality of life among adolescents and young adults diagnosed with cancer
Amanda Wurz
MSc, ACSM-CPT, PhD candidate
University of Ottawa
We have all witnessed how personal diagnosis of cancer, or that of a friend, colleague, or loved-one, can have negative consequences. But fewer people know an adolescent or young adult (AYA) who has been diagnosed with cancer, as it is considerably rarer. AYAs diagnosed with the disease must endure its negative consequences and navigate a critical developmental period that can potentially amplify the adverse effects on their quality of life.
Research has demonstrated that exercise can improve quality of life among older adults diagnosed with cancer, however AYAs diagnosed with cancer are largely underrepresented and unexplored in this research. My PhD research focuses on whether exercise can improve quality of life for this population. We have conducted an innovative exercise intervention at the homes of participants twice per week to teach them how to exercise and help them gain the knowledge, skills, and confidence to continue independently.
CIHR's Vanier Canada Graduate Scholarship has enabled me to increase awareness about exercise for AYAs diagnosed with cancer and provide targets for future interventions/programs so that they can begin moving toward improving their quality of life.
Further reading:
Dr. Jennifer Brunet, PhD supervisor
Twitter: @AmandaWurz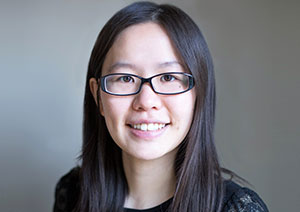 Where genetic molecules reside within our cells really matters!
Is cellular location of RNA molecules important to life? You bet.
Ms. Ashley Chin
Institut de recherches cliniques de Montréal and McGill University
Cells come in various shapes and sizes - and are often highly polarized. In fact, these properties are indispensable to the proper functioning of the cells in the human body. Loss of cellular organization and polarity is implicated in many horrific diseases, including cancer. To make matters worse, loss of polarity allows cancer cells to be more invasive, further spreading the problem to other tissues and organs.
Cell polarization is controlled by a poorly understood addressing system that is similar to the transit systems of large cities. Although current research focuses primarily on studying proteins involved in polarity control, I aim to decode the function of another equally important molecule called RNA, a cousin of DNA.
My doctoral research centers on understanding how cell polarity is governed by RNA trafficking. Stop signs and traffic lights are located at specific spots to maintain proper flow and order of automotive circulation, similar to RNA molecules at the cellular level. In fact, the mis-localization of RNA molecules has been linked to diseases such as Alzheimer's disease and myotonic dystrophy. As cancer cells have major circulation defects, my project will bring us one stepcloser to decrypting the origins of cancer from a molecular biology angle.
Further reading: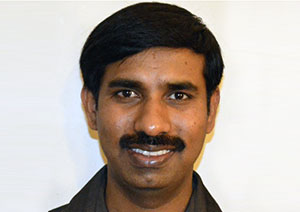 Combining biology and nanotechnology to tackle autoimmune disease
Disease-specific engineered nanoparticles halt liver autoimmunity, sparing general immunity against infection and cancer
Dr. Channakeshava Sokke Umeshappa
University of Calgary
Inspired by the history of smallpox eradication through vaccination during my Veterinary Medicine program, I became passionate about scientific research in immunology and immunotherapy.
Autoimmune liver diseases (AILD) such as primary biliary cirrhosis, primary sclerosing cholangitis, and autoimmune hepatitis develop as a chronic and debilitating form that require prolonged medical intervention. Current treatment approaches are nonspecific and involve the use of immunosuppressive drugs to slow down progression of the disease and alleviate symptoms. However, their use leads to systemic immunosuppression that results in secondary microbial infections and cancers.
In my postdoctoral program, I established a disease-specific nanomedicine platform, composed of nanoparticles of a metal coated with antigenic targets of disease-causing, liver-cell-specific immune cells that can blunt the progression of AILD.
These nanomedicines are unique in the way that they specifically target disease-causing immune cells and convert them to become suppressor cells locally. This can then hijack the body's regulatory network to blunt ongoing disease progression in an afflicted organ such as the liver. They spare general immunity and preserve defense against infection and cancer.
My work is thus an unmet clinical need in the autoimmune disease treatment. It facilitates the translational program for developing a candidate drug for human AILD.
Further reading:
Twitter: @CUmeshappa; and @UCalgaryMed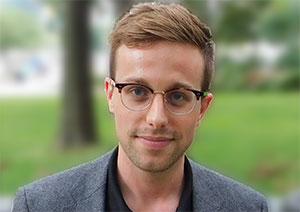 Developing Miniature Steerable Tools for Minimally Invasive Brain Surgery
Dr. Kyle W. Eastwood, Vanier Scholar
Medical Student (MD-PhD) with the University of Toronto
Our research focuses on creating new miniature tools for a form of minimally invasive brain surgery called neuroendoscopy. This type of surgery uses millimeter-sized instruments and long, thin cameras to safely access areas deep in the centre of the brain.
Neuroendoscopy has been used for decades to help treat people with tumours, cysts or brain swelling. It reduces the length of surgery and the recovery time for patients, compared to alternative techniques. However, neuroendoscopy is currently only used for a limited number of specific types of surgery. This selective use of the technique is determined in part by the current design of the instruments.
Research at the Hospital for Sick Children has focused on developing new steerable instruments that compliment existing equipment, and allow surgeons to apply neuroendoscopy to a larger variety of operations. We have developed hand-held tools that have a wrist-like motion at their tip, and are less than 2 mm in size.
Ultimately, the goal of this research is to allow surgeons to operate on larger and harder-to-reach tumours using a much less invasive approach.
Further reading: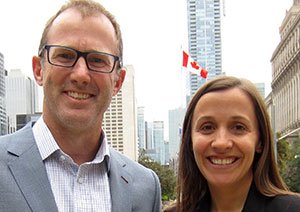 Cannabis use in the Canadian workplace
Clearing the haze on use patterns and perceptions among Canadian workers
Nancy Carnide and Peter Smith
Institute for Work & Health
Despite the large appetite from workplaces and policy makers for information to guide them in the development of policies and prevention initiatives, there is a lack of knowledge of how often Canadian workers consume cannabis and perceive using it in the workplace.
With a CIHR catalyst grant, we conducted a survey of over 2,000 Canadian workers, which gathered pre-legalization information on workplace cannabis use patterns, workers' perceptions regarding the risks and impact of cannabis use at work, knowledge of cannabis effects, and workplace norms about its use. We hope to have results from this study by the end of 2018. Most of the participants in this study also agreed to be re-contacted and our goal is to follow up with these workers so that we can better understand how legalisation impacts health and safety in the Canadian workplace.
Further reading:
Twitter: @nancycarnide, @iwhresearch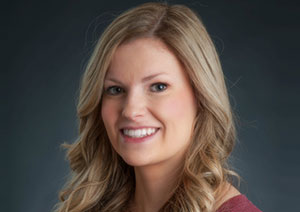 All Scientific Hands on Deck
Addressing Mental Health Needs Within Canada
Ms. Danielle Rice
McGill University
As a mental health trainee committed to improving evidence-based care for patients with mental health disorders, I am acutely aware of the many Canadians with mental health concerns who do not receive adequate care, despite the availability of effective treatments. Through the Vanier Canada Graduate Scholarship, I have had the opportunity to begin to address the treatment of opioid use disorder in order to determine the most effective psychotherapy approach that can be used with a pharmacological treatment (e.g., opioid agonist therapy). Using systematic review methods, we are currently working towards presenting results for the type of psychotherapy that most meaningfully improves the outcomes of persons with opioid use disorder, a priority within North America for patients, family members, and policy-makers. To more significantly impact mental health care, I have partnered with the Canadian Institute for Health Information through the support of a CIHR Health System Impact Fellowship to understand the mental health and addiction needs of Canadians. This health service and policy focused fellowship, coupled with the research-intensive focus of the Vanier award, will allow me to gain skills that will allow me to contribute meaningfully to this important area of research.
Further reading:
Twitter: @DanielleBRIce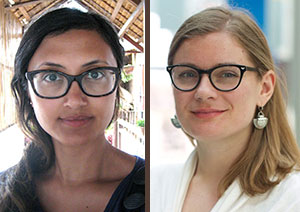 SALTY trainee network the next generation of researchers in LTC
This national, integrative, multidisciplinary network of trainees helps develop and advance late life research in Canadian long-term care
Drs. Mary Jean Hande and Vasuki Shanmuganathan
Mount Saint Vincent University and York University
As postdoctoral fellows on the CIHR-funded Seniors – Adding Life to Years (SALTY) project, we co-lead the SALTY Trainee Network, which provides opportunities for numerous trainees and students to understand the day-to-day complexities of Canada's long-term care (LTC) system. The four-year research project, led by Dr. Janice Keefe (Mount Saint Vincent University) and Dr. Carole Estabrooks (University of Alberta), aims to improve quality of life for older adults living in LTC. The Network gives trainees the experience to receive mentorship from a large, cross-Canada team of accomplished researchers from various disciplines in the field of health research, and opportunities for other training such as the CIHR Summer Program on Aging, and engagement interaction with decision makers and key stakeholders. SALTY's trainees are defining the complexities of LTC from system and policy perspectives, as well as from the viewpoints of residents and their paid and unpaid caregivers, with a particular focus on dementia, gender, and underrepresented voices. As trainee co-leads we can attest that the Network provides invaluable supports for emerging researchers interested in advancing knowledge of late life care for LTC residents and its application in the sector.
Further reading:
Twitter: @SALTY_ltc, Facebook: SALTY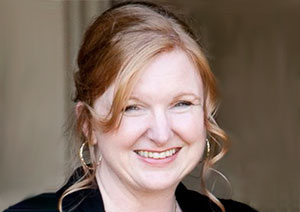 Seniors' Campuses as Integrating Mechanisms for Broad Spectrum Care
Age-Friendly Environments Benefiting Seniors and the Broader Community
Dr. Frances Morton-Chang
University of Toronto and AdvantAge Ontario
Most people prefer to remain in their own homes and communities for as long as possible. However, many seniors can experience issues in trying to do so. As a gerontologist and health policy researcher with over 20 years of applied professional experience, I have studied a variety of innovative approaches in seniors' health care with a particular focus on vulnerable and high needs populations. One such model is Seniors' Campuses, which are physical settings that provide a range of interrelated seniors' health, social services, and housing options through coordinated service delivery, collaborative partnerships, and shared infrastructure. While Seniors' Campuses have been in existence in varied forms for decades, little scientific research exists on these innovative models.
Through a CIHR Health Systems Impact (HSI) Fellowship, co-funded by CIHR and AdvantAge Ontario (a provincial association representing not-for-profit homes and services for seniors) as well as in-kind support from the University of Toronto, I have had the opportunity to fill this gap in evidence-based research and inform future development. Using a case study approach, I investigated factors that influence the evolution and ongoing functioning of senior campuses including relevant policies and programs that can affect their ability to maximize individual and system capacity. Findings provide valuable insights into the key relationships, partnerships, and cross-sectoral arrangements necessary to offer broad-spectrum senior care, despite a fragmented health system. They also indicate that campuses offer promise as a local solution to address both demand and supply issues in the system for a range of older adults and their informal caregivers, with the potential to support others in the neighbouring community.
Further reading: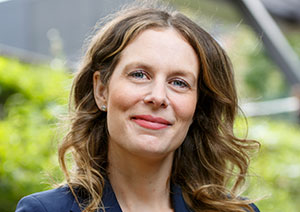 Weight-related issues
Much more complex than energy in and energy out
Dr. Angela Alberga
Concordia University
During my MSc and PhD, I worked on the CIHR-funded HEARTY trial in order to improve the physical and mental health of adolescents living with obesity through exercise. It is through these experiences of working with children and teenagers that I learned about the prevalence and harm of weight-based stigma is (a.k.a. weight teasing, fat shaming, weight-based bullying).
I was awarded a Banting CIHR Postdoctoral Fellowship at the University of Calgary, which supports my research into weight stigma reduction through education, health care and public policy. I am now an Assistant Professor and Research Scholar Junior 1 (Fonds de Recherche du Québec- Santé) in the Department of Health, Kinesiology and Applied Physiology at Concordia University in Montreal, Quebec.
My current research program at Concordia University focuses on better understanding how societal, school, health care and other institutional factors influence weight-related issues including obesity, eating disorders, physical inactivity, weight stigma, and discrimination.
I work alongside Obesity Canada's EveryBODY Matters Collaborative, a multi-disciplinary partnership of weight bias and obesity researchers across disciplines and research areas. We aim to raise awareness on weight bias, change policies, and provide practical recommendations to help professionals improve quality of care, teaching, and experiences for their patients and students living with obesity.
Further reading:
Twitter: @DrAlberga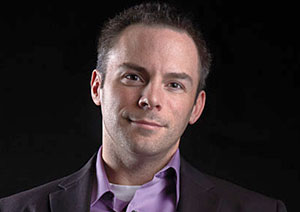 The ABCs of severe obesity in children
Team grant in bariatric care
Dr. Geoff Ball, with Drs. Catherine Birken, Jill Hamilton, Louise Masse, Amy McPherson, Katherine Morrison
University of Alberta, University of British Columbia, University of Toronto, McMaster University
With an ongoing Team Grant in Bariatric Care (Team ABC3), our team has helped to better understand and manage severe obesity (SO) through eight regional and national studies led by team members from across the country. Some key findings to date:
In Ontario, we reported the first province-level estimates of SO (0.9% in 0-4 year-olds; 3.1% in 5-18 year-olds). We also showed that children with SO had more outpatient visits, ED visits, and hospitalizations than their leaner peers.
In Alberta, more than six out of every 10 children with obesity referred for multidisciplinary weight management did not enroll. Plus, children who waited for longer and had obesity that was more severe were less likely to initiate care.
With national data from 1,200 children enrolled in the CANadian Pediatric Weight management Registry, we showed that the Edmonton Obesity Staging System for Pediatrics better evaluates disease severity versus BMI alone.
In interviews with families, parents of children with autism spectrum disorder (ASD) and obesity desired supports and services that include individualized and empathic approaches from experts well versed in both disability and weight management. Children with ASD valued being physically active, but expressed less concern with their weight.
Among children with SO enrolled in pediatric weight management, 60% did not display significant eating drivers. However, the remaining 40% likely require tailored approaches to weight management to address their underlying causes of overeating (e.g., low body esteem).
Novel trials are underway in Toronto (group-based support plus home visits for parents) and Vancouver (eHealth intervention plus virtual lifestyle coaching) to examine impacts on weight and health outcomes.
Further reading:
Twitter: @team_abc3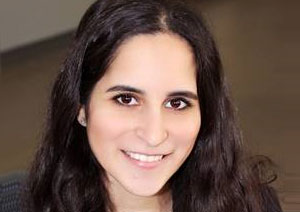 Starting the conversation with adolescents
Using conversation cards as a clinical, bilingual communication tool for lifestyle behaviour change among adolescents
Ms. Maryam Kebbe
University of Alberta
Obesity in the teenage years is difficult to manage successfully. Since most teens with obesity do not meet minimum lifestyle recommendations, our team developed Conversation Cards for Adolescents (CCA), a clinical, bilingual tool to facilitate teen-provider communication and help teens with lifestyle behaviour change.
Using knowledge syntheses and qualitative and quantitative data gathered over the last couple of years, we identified over 150 factors that help, could help, or deter teens with obesity from adopting healthy lifestyle habits. The top 15 priorities in each of these three categories were included in our tool and organized into the following suits: nutrition, physical activity, sedentariness, sleep, mental well-being, relationships, and clinical factors. Each card contains an individual statement relating to a barrier or enabler that teens encounter in making and maintaining healthy lifestyle changes.
Next steps? We will conduct a pilot randomized controlled trial with around 50 teens from a primary care clinic in Edmonton, Alberta to examine feasibility, acceptability, likeability, and utility of our tool. This will give us insight into how CCA could be best used in a clinical setting.
Maryam Kebbe is a PhD Candidate at the University of Alberta who was awarded a CIHR Canada Graduate Scholarship – Doctoral.
Further reading:
Twitter: @KebbeMaryam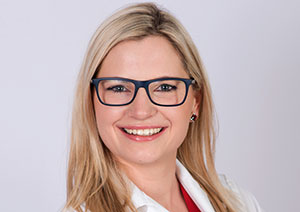 Early life environment and obesity risk
Can microbiome-friendly foods combat the obesity risk associated with early life antibiotic exposure?
Teja Klancic, MSc
University of Calgary
Antibiotics are life-saving drugs that were thought to have minimal long-term adverse metabolic effects. However, recent research suggests that changes that occur in our intestinal bacteria (called gut microbiota) when we take antibiotics can increase the risk of obesity later in life. Early life exposure to antibiotics is especially relevant because a stable bacterial community has not yet developed in an infant and the susceptibility to long-term problems is higher.
The gut microbiota is altered when we take antibiotics but it can also be profoundly changed by diet. Prebiotics are non-digestible food ingredients that selectively feed the health promoting bacteria in the gut. Given the current epidemic of childhood obesity and the high prevalence of infant antibiotic exposure, further studies are necessary to develop strategies to reduce the chance for harm, especially when early life antibiotic exposure cannot be avoided.
The goal of my PhD projects is to determine whether combined antibiotic/prebiotic intake has the potential to decrease obesity risk later in life. This work will provide important insight into whether prebiotic fibers can reverse some of the metabolic consequences resulting from early life treatment with antibiotics. Overall, this work has the potential to identify a novel therapy for reducing the burden of obesity and improving long-term health.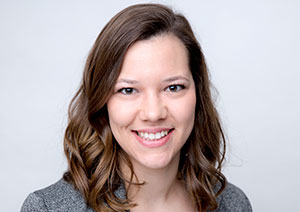 Motivated, Fit, and Strong: Tackling weight stigma in physical activity
How non-weight stigmatizing physical activity messages and settings can promote physical activity for individuals of all body sizes
Maxine Myre
CIHR Vanier Canada Graduate Scholar, University of Alberta
Physical activity is an endeavour that promotes physical and psychological fulfillment, a sense of belonging, and achievement of skills and goals.
However when women are judged, shamed and discriminated against due to their weight, it tends to influence the ways they engage in physical activity. They report feeling self-conscious and embarrassed, receiving derogatory comments, and struggling to manage inaccessible equipment and spaces. Women are also considered either lazy or becoming active just to lose weight.
Recognizing the need to take a new perspective on weight and physical activity, my research aims to determine how physical activity can become safe and accessible for women of all body sizes.
I will achieve this goal by examining the impact of images showing a diversity of body sizes in physical activity messages. I will also learn from women's experiences in physical activity settings that are already body weight inclusive.
I am grateful to have been awarded a CIHR Vanier Canada Graduate Scholarship to pursue this research. In particular, I am happy to see that weight stigma is a worthwhile health issue for Canadians.
Further reading: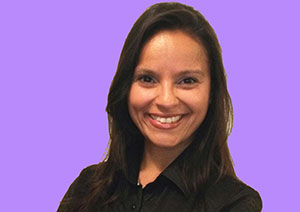 Fasten your bonnet!
A real race for professional integration
Dr. Christiane Pereira Martins Casteli
Centre universitaire intégré de santé et de services sociaux (CIUSSS) de la Capitale-Nationale
Faculty of Nursing (FSI) and Medicine (FMED)
Université Laval
Arriving in a new country means starting again. As soon as I left Brazil, I sensed that my move to Canada would be something remarkable in my professional life.
I had started a career, however, I needed to gain local experience in Quebec City, develop a professional network and build roots to truly integrate. Would that be possible?
A sea of ideas invaded my head to fill my expectations. A French language course, volunteering and networking were the first steps to accelerate my integration. Five months later, I found an opportunity with a postdoctoral internship.
With mentors from the health system and academia, I took part in hands-on learning to implement a home-based hospitalization model that allowed me to deepen my critical view of the environment and to develop my professional skills to contribute to better performance in the delivery of care and services.
So the pointed question that I asked myself turned into an answer over the last year. I can say that it is possible to have a successful career despite having to learn a language, as well as adopt a culture and different professional practices. You must have an open mind, work hard and be resilient, and never forget to tie your bonnet!
Further reading:
Twitter: @CIUSSS_CN, @universitelaval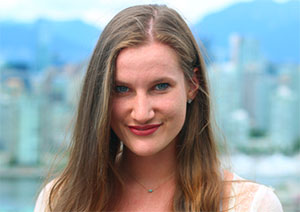 Identifying the molecular overlap between COPD and lung cancer
Bridging the gap between laboratory science and knowledge translation
Erin Marshall
University of British Columbia, BC Cancer Research Centre
Chronic obstructive pulmonary disease (COPD) has a devastating impact on the health and quality of life of patients worldwide. As I grew to understand the consequences of COPD through personal experiences, I developed an interest in the molecular mechanisms that accompany the progression from COPD to lung cancer. Patients with COPD face a seven-fold increased risk of developing lung cancer, even when smoking (a risk factor for both diseases) is taken into account. As a biochemist by training, I am dedicated to developing our understanding of the molecular events that may be allowing cancer development in these patients.
Thanks to a Vanier Canada Graduate Scholarship, I can bridge the gap between laboratory science and public engagement. Scientific leadership relies on community involvement. For discoveries to have an impact on our world, effective communication of these breakthroughs. Thus, while current avenues of scientific knowledge translation are vital to our field, there is an unmet need to bring those making the discoveries and those using them closer together. With this in mind, I believe that we will enhance our ability to develop accessible scientific knowledge and promote informed decisions.
Further reading: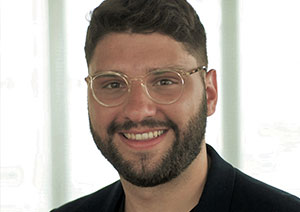 Rethinking occupational therapy to improve the social life of the elderly
Is there a viable solution that can break their isolation?
Mr. Pier-Luc Turcotte
University of Sherbrooke
People with an active social life are in better health and live longer. However, close to one out of two elderly people face social isolation. The good news is that occupational therapists can help them with a range of interventions that can improve their social lives.
Occupational therapists can build links with resources in the community or offer group interventions together with personalized follow-ups to help the elderly have social lives that make sense to them. Typically, occupational therapists do not offer this kind of occupational therapy to the elderly at their homes.
My doctoral research project will help decision makers, community members and occupational therapists collaborate to implement interventions based on social participation of the elderly. The objective of this exciting research is to include those who gravitate around a person who receives this kind of support at home, and ultimately encourage social participation.
These recommendations will help guide clinicians, decision-makers and community members so that they can implement home services that will durably improve the health of Canada's elderly population.
Further reading:
Twitter: @pierlucturcotte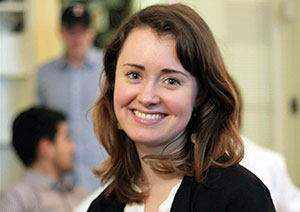 Addressing social inequities in life-saving colorectal screening
Understanding how inequities occur and what works to reduce them
Ms. Alexandra Blair, PhD candidate
Université de Montréal, Centre de recherche du Centre hospitalier de l'Université de Montréal (CRCHUM)
Colorectal cancer is the third most common cause of cancer death in Canada. On average, 73 Canadians are diagnosed with it on a daily basis and 26 Canadians die from the disease.
This burden is especially devastating given the tools we have to prevent the disease. Regular colorectal screening via fecal occult blood tests (FOBT) or fecal immunochemical tests (FIT) (stool sampling-based tests) is currently recommended for all adults aged 50 to 75 years, to identify early signs of cancerous growths. These tests save lives. However, only 20-30% of age-eligible Canadians get regularly screened for colorectal cancer. The uptake is even lower among certain sub-groups, such as recent immigrants to Canada or those without a primary care physician.
Supported by a CIHR Vanier Canada Graduate Scholarship, my doctoral research used Canada-wide survey data and epidemiologic methods to identify the social determinants of colorectal screening, unpack why certain groups were less likely to be screened than others, and assess whether our current provincial screening programs successfully reduce social inequities in screening uptake.
By supporting this research, CIHR has helped prepare me for a productive career in social epidemiology and health equity research.
Further reading:
Twitter: @amsblair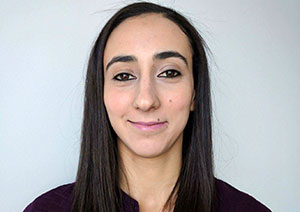 Understanding the non-coding genome of luminal breast cancer
Analyzing how mutations play a role in development and/or progression of the disease
Dr. Samah El Ghamrasni, PhD, Banting Postdoctoral Fellow
University Health Network/Princess Margaret Cancer Centre
The human genome consists of coding regions, or sequences coding for specific proteins as well as non-coding regions previously called "junk DNA." The advances in next generation sequencing technologies allowed us to realize the importance of this "junk DNA" in regulating our cells and their functions. Using funds from the Susan Komen Career Catalyst Research Grant and the CIHR Banting Postdoctoral Fellowship, I am investigating the effect of alterations within the non-coding regions of our genome on the gene expression program.
Breast cancer is considered the second leading cause of cancer-related deaths in Canadian women. Although thousands of mutations were discovered as being related to the disease, the functional relevance of mutations outside protein coding regions remains unknown. This has led me to map the non-coding genome of breast tumors and analyze the mutations within these regions that can affect the expression of key genes. As a CIHR Early Career Researcher Program awardee, I was able to travel and disseminate my research to a broader audience of scientists and patient advocates. Our discoveries will allow a better understanding of the molecular mechanism behind the development and the progression of breast cancer leading to better therapeutic strategies for those who suffer from it.
Further reading:
Twitter: @SamahElgh, @UHN, @pmcancercentre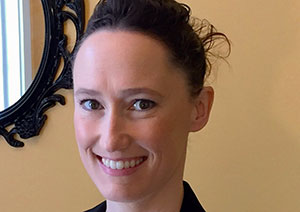 Improving the quality of care for patients in the emergency department
Developing and testing the feasibility of using a set of quality measures for the management of hip fracture patients
Ms. Sarah Filiatreault
University of New Brunswick
I am a registered nurse with over 16 years of critical care experience in Canada, Australia, and the United Kingdom and am currently completing my master's degree in nursing at the University of New Brunswick under the supervision of Dr. Marilyn Hodgins.
My research focuses on the development, validation, and evaluation of evidence-based measures of quality care in the emergency department. I have successfully published an evidence synthesis of clinical practice guidelines for the management of patients with hip fractures, which includes a synthesis of recommendations for the pre-operative period. This work informed the development of a set of quality measures, which I plan to test as part of my thesis research. I hope that this work will not only provide regional stakeholders with information to inform decisions about the quality of care in the emergency department, but also provide a foundation for a program of research I can continue to build on, as I pursue my doctoral studies.
I presented my work at the 2018 Canadian Association for Health Policy and Research Conference, where I was the recipient of second prize in the CIHR-IHSPR Student Poster Competition. Receiving this award has provided me with further inspiration to continue to pursue my passion to improve the quality of care for patients in the emergency department through health service and policy research.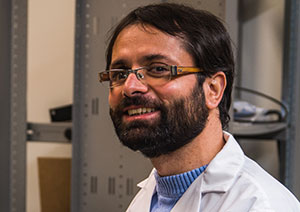 Understanding how the brain works
Is there a way to bypass spinal cord injuries?
Dr. Mohsen Jamali
Harvard University/Massachusetts General Hospital
When I first began studying medicine, I learned about human anatomy, histology, and physiology. Among all human organs, the brain became my favorite structure. I became fascinated with how a chemical substance could miraculously change one's mentality. These observations triggered my curiosity and led to a strong passion for studying this organ's inner workings.
After finishing my BSc and MD in Mathematics in Iran, I moved to Canada and began my graduate studies in neuroscience at McGill University. I focused on the sensory encoding of self-motion under the guidance of my supervisor, Dr. Cullen. Our research successfully resulted in multiple peer-reviewed publications.
To further pursue my career interests in neuroscience, I decided to explore new areas of research and joined Dr. Williams' laboratory for my post-doctoral studies. Here at Harvard, my research primarily focuses on i) developing a novel approach of "bypassing" spinal cord injuries by recording motor cortical signals and then directly stimulating peripheral nerves to elicit limb movements, and ii) understanding mechanisms of cognition and comprehension of individual neurons by recording them in humans. My main goal in research is to make use of computational approaches in neurophysiology to better understand how the brain works as an independent researcher.
Further reading: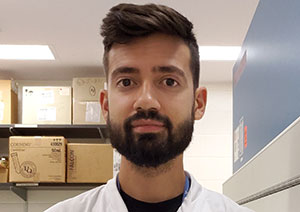 Targeting tumour cells in the lung
The quest for new therapy targets to combat metastasis and drug resistance
Dr. Kabir A. Khan
CIHR Banting Postdoctoral Fellow, Sunnybrook Research Institute / University of Toronto
As a CIHR Banting Postdoctoral Fellow, one of the main goals of my current research involves developing markers and drug targets against a phenomenon called "vessel co-option." It was widely believed that a tumour needs to induce the growth of its own blood supply to grow, a process termed tumour angiogenesis. This formed the basis for anti-cancer drugs known as angiogenesis inhibitors.
However, tumour cells can hijack the existing vasculature (vessel co-option) in vessel rich organs, such as the lung, without the need for angiogenesis. This could explain why some patients do not respond or gain drug resistance to these inhibitors.
I will try to identify markers of vessel co-option that may predict patient responses to certain drugs, as well as provide new drug targets to cut off the vasculature stolen by tumours. I will also examine therapies that direct the immune system against tumours used in combination with other drugs to improve outcomes in cancers where immunotherapy has had little success. These studies will involve experimental models of lung metastasis where the primary tumour has been surgically removed. Such models closely mimic treatment settings in patients and have a greater chance of clinical translation.
Further reading:
Twitter: @taxiforkab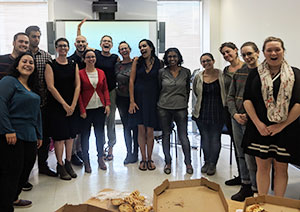 "Pizza & Politics"
A collaborative student-led initiative to encourage graduate students and junior primary care researchers to explore, discuss and debate current controversies in Canadian health care policy
The "Pizza & Politics" student group
McGill University, Department of Family Medicine
How much do you know about the current controversy surrounding Quebec physician remuneration? How about the proposed publicly funded Canadian drug coverage program ("Pharmacare")? As graduate students and junior primary care researchers, we felt compelled to deepen our understanding of current controversies regarding Canadian health care policies.
To this end, in Spring 2018, we launched "Pizza & Politics" – a student-led seminar series designed to encourage graduate students and junior researchers to discuss and debate reforms in Canadian health care. Our space is unique because it allows for a collaborative, judgment-free and fun setting to explore important topics regarding health care policy. This initiative has been funded by the McGill Department of Family Medicine and the McGill Family Medicine Graduate Student Society.
We continue to organize bimonthly seminars as we develop our skills and gain expertise. "Pizza & Politics" fosters a diverse, engaged and informed community that leverages each member's unique perspective. We have even used this platform to invite influential guest speakers to our department, present a poster at an international conference, and publish opinion articles in peer-reviewed journals. 
Twitter: @McGillFamMed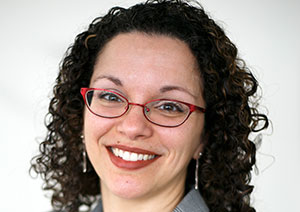 Preparing for the dementia tsunami
Are primary health care reforms working?
Ms. Nadia Sourial (PhD Candidate)
McGill University
Dementia is a devastating and fatal illness that robs those affected of their memory and independence. Because the population is aging, one in five older Canadians are expected to experience it.
Provincial governments have implemented reforms that aim to provide better care to complex older patients, such as those with dementia, by increasing the role of team-based family medicine groups. But how can we disentangle the effect of these reforms from other changes co-occurring in the health system as well as the different characteristics of patients? Moreover, without reliable evidence of their effect, how can decision-makers make informed policy decisions? 
My doctoral research, part of the CIHR-supported Canadian Consortium on Neurodegeneration in Aging, focuses on using cutting-edge causal inference methods to study the impact of these reforms in Ontario and Quebec on persons with dementia using population-wide data. My mission is to help guide upcoming provincial and national investments in dementia care and, ultimately, to make life better for this growing vulnerable population. On a larger scale, I hope that the policy evaluation will help us better understand similar health reforms and policies in Canada.
Further reading:
Twitter: @nadiasourial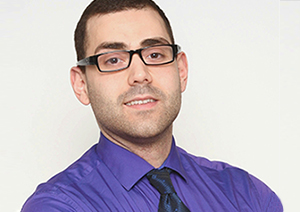 The molecular and neurobiological link between childhood abuse and suicide
A post-mortem approach
Daniel Almeida
McGill University
Early life is a time of heightened sensitivity and ability for the human brain to change in response to its environment. Adverse experiences during this period therefore can have the potential to lead to negative psychological outcomes all the way into adulthood. Our research goal is to understand the precise molecular changes that occur in the brain because of childhood abuse and how these alterations can increase the risk of major depression and suicidal behaviour.
Studying epigenetic modifications is an interesting way to address this question as they contribute to brain's development and respond to environmental experiences. My doctoral thesis investigates epigenetic modifications to DNA extracted from cortical brain tissue of subjects who suffered abuse as children and died by suicide. Recent advances in sequencing technology has allowed us to focus our efforts on studying cell-type specific changes to the epigenome and transcriptome of layer V pyramidal neurons.
Our data has revealed that childhood abuse associated with dysregulation in the expression of genes that are crucial for healthy brain development and functioning. The insights gain from this research will strengthen our understanding of the neurobiology of suicide and the impacts that strong predictors of suicide have on our brain. Our research goal is to understand the precise molecular changes that occur in the brain because of childhood abuse associated with dysregulation and how these alterations can increase the risk of major depression and suicidal behaviour.
Further reading: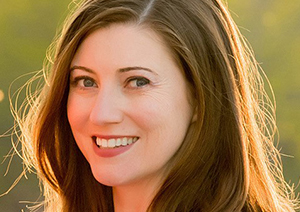 Living in a world of strangers
Studying face processing in infants and children
Dr. Kirsten Dalrymple
University of Minnesota
About one in 50 Canadians never develop the ability to recognize faces, a disorder called developmental prosopagnosia ("face blindness"). These individuals cannot recognize familiar individuals (e.g. close family and friends), or even their own face in photographs. I am investigating normal and abnormal face processing in children and infants to try to understand how this occurs.
After graduating from the University of British Columbia, I started my research program at Dartmouth College. A Banting Postdoctoral Fellowship enabled me to move my work to the Institute of Child Development at the University of Minnesota. Here I have been designing measures of face processing to evaluate whether children have difficulty recognizing faces. I have also been recording young infants (aged three months) while they look at faces. Previous research indicates that newborns like to look at faces more than objects. Our preliminary research suggests that the right side of the brain possibly drives this preference and plays a special role in face processing among adults. Understanding how the brain processes faces could help us understand how face processing develops, or fails to develop, in otherwise typical kids.
Further reading: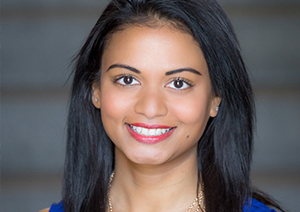 Making Laparoscopic Surgery Safe
What is too much force on these abdominal tissues?
Amanda Khan, MD/PhD candidate
University of Toronto – CIGITI (Center for Image Guided Innovation and Therapeutic Intervention) at the Hospital for Sick Children (Sick Kids Hospital)
As a medical student in the operating room, I often wondered about the limits of force surgeons can take when operating on tissues. They cannot automatically keep things regulated with their operating tools and could accidentally injure tissues by holding them for too long.
Previously, surgeons would take an "open" approach to operations by touching and feeling tissues. They would gain an intuitive appreciation for how much force to exert. However, with the switch to laparoscopic surgery (using long, thin surgical tools that fit through tiny incisions in the abdomen), surgeons are no longer able to directly understand their force.
My research aims to solve this question by creating a histological analysis and two novel precision measurement devices. This will help quantify the safe limit of force for various gastrointestinal tissues. My overall goal is to incorporate this data into the design of "smart tools" that can automatically limit a surgeon to a safe limit of force for each tissue type.
Further reading: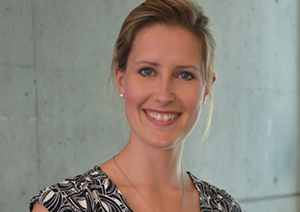 Finding precision medicine approaches for therapies related to multiple sclerosis and severe mental health disorders
Identifying biomarkers that will lead to better treatments
Dr. Kaarina Kowalec
Karolinska Institutet
I have wanted to become a researcher since I was 10 years old, which was around the same time that my mom was diagnosed with multiple sclerosis. My scientific curiosity led me to pursue a PhD at the University of British Columbia and receive a CIHR Banting Postdoctoral Fellowship Award. During my studies, I identified a subgroup of people with multiple sclerosis who, if they had a specific genetic biomarker, were at a high risk of experiencing liver injury from a commonly used drug treatment.
This work led me to expand my research to therapies used in the area of mental health. As a CIHR Banting Fellow at the Karolinska Institute (Sweden), I am investigating why people with severe mental health disorders like schizophrenia, bipolar disorder, depression, and anorexia nervosa, sometimes do not respond to therapy because of associated factors. This could help in the development of tests that identify people who will not respond to a treatment, so that an alternate treatment could presented sooner.
Further reading:
Twitter: @KaarinaKowalec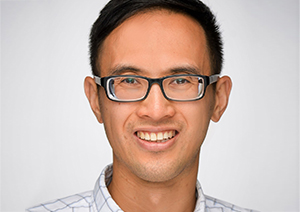 Mind the Gaps: Building Bridges in Health Research, Practice and Policy
A journey of knowledge translation and exchange in health research
Dr. Jonathan Lai
McGill University
In health services research, there is a major bottleneck in moving research into practice. Equally suboptimal is the use of knowledge from the front lines to inform research. This is what my research aims to address – linking evidence-based practice and practice-based evidence.
I began as a neuroscientist. Curious about the relationship between the brain and the mind, I was drawn to studying the brain and conditions that arose from differences in brain development. Funded in part through CIHR Vanier Canada Graduate Scholarship, my graduate training focused on the link between biology and behaviour in autism.
Recognizing the bottleneck between evidence and practice as I was completing my PhD, I pursued a post-doctoral fellowship doing research with more policy implications. To better grasp the needs of people with autism, I worked on identifying health and service needs, as well as factors that predicted changes in service use.
My current work as a CIHR Health System Impact Fellow takes this a step further. Using a systems lens, I now work with a non-academic organization to bridge the knowledge-practice gap, seeking to understand the interface of academia, service delivery and policy, thereby creating sustainable change in our health and social services sector.
Further reading:
Twitter: @drjonlai

Thwarting environmental contaminants
How can we eat safe foods?
Dr. Mélanie Lemire
Assistant Professor, Centre de recherche du CHU de Québec, Département de médecine sociale et préventive, Université Laval
Titular, Nasivvik Research Chair in Ecosystem Approaches to Northern Health
Local foods from the land, the rivers and the sea are of exceptional quality and play a central role in culture transmission. However, some of these foods may accumulate environmental contaminants. It is important to find solutions that will prevent high exposure to contaminants among pregnant women and children that can lead to negative outcomes later in life. As well, supermarkets have ultra-processed foods that are equally harmful. So how can we eat safely and avoid contaminants?
To conduct my research among Indigenous and other coastal communities, I first declare myself as a girl from Bas-Saint-Laurent, a Quebec rural region. That way, community members see that I am familiar with the realities of remote areas. I collaborate with community partners to discuss the benefits and risks of consuming local foods. I bring together experts from several disciplines and colleagues from a range of other organizations to undertake projects that address these issues. My biggest source of pride is when our results inform decisions at local and regional levels, and support the development of tools for communities and practitioners.
Further reading: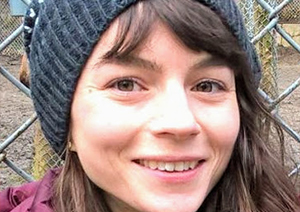 Developing an innovative methodology that blends public perceptions with research
How social media discussions can help develop and evaluate public health programs and services
Dr. Meghan Lynch
University of Toronto
My doctoral research, funded by Vanier Canada Graduate Scholarship, involved examining kindergarten teachers' experiences and perceptions of nutrition education and healthy eating policies for their students. After realizing that existing methods for gaining insights into teachers' experiences and perceptions were not leading to effective results I incorporated a burgeoning type of ethnography rarely employed in health research known as "netnography."
This qualitative research methodology maintains the same goals as ethnography but adapts its research to study internet-mediated settings (such as message boards, Facebook, blogs, etc.). I used and combined online message boards, news article comments, email interviews, and in-person interviews and found that netnography led to greater involvement of potential teachers' insights. Specifically, analysis of social media discussions revealed insights that had not been in previous research. By combining this with traditional qualitative interviewing, I understand how important social factors can inform the design and implementation of programs and policies.
I continue to incorporate and empirically test netnography through applied food and nutrition research and descriptions of it being a complementary academic and non-academic approach in program development and evaluation.
Further reading: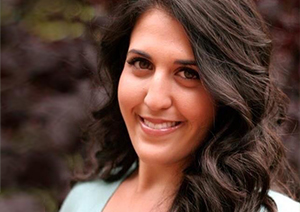 How genomic and associated clinical data can help children in Canada
New ethical-legal framework will lead to better treatments from physicians
Vasiliki Rahimzadeh
McGill University
What if the key to unveiling some of the most complex etiologies of childhood disease depended not on generating more data, but on making better use of data we already have? I analyze this issue in my dissertation project, which focuses on the need for ethical-legal standards for genomic and associated clinical data involving children in Canada.
With support from the Vanier Canada Graduate Scholarship, and in partnership with the Global Alliance for Genomics and Health, my work uses comparative data policy analysis and Delphi methods to validate an ethical-legal framework for sharing pediatric data. This could facilitate a rapid translation of clinical discoveries that would enable physicians to make more accurate diagnoses of rare genetic diseases, and ensure that children remain at the forefront of the genomic revolution.
The Vanier Scholarship has also allowed me to explore data sharing systems and applications beyond medicine and clinical research by proposing the use of blockchain technologies that power digital cryptocurrencies like Bitcoin (efficiently and securely shared data systems that help vulnerable patient populations).
Further reading:
Twitter: @projectpedigree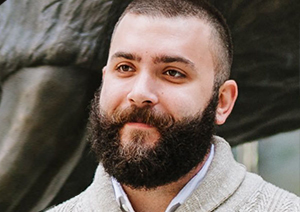 Wake up time!
Tuning bacterial cell metabolism to maximize antibiotic efficacy
Jonathan M. Stokes, PhD
Institute for Medical Engineering and Science, Department of Biological Engineering, and Synthetic Biology Center, Massachusetts Institute of Technology
Broad Institute of MIT and Harvard
Antibiotics kill bacteria by poisoning their cellular machines, which perform essential functions like copying DNA, making proteins, or building a cell envelope. Bacteria can survive antibiotic treatment by: a) mutating the drug target so that the antibiotic cannot stick to it, b) degrading the antibiotic so that it is not active, or c) pumping the drug out of the cell. However, there are the cases where bacteria can survive antibiotic treatment by simply turning off their machinery. These cells, called bacterial persisters, become inactive until the antibiotic goes away. Then they start growing again and avoid being killed because they do not have antibiotic resistance genes. Unfortunately, we have recently come to realize that bacteria often persist on the road to full-blown antibiotic resistance. So how do you kill bacteria that are not doing anything? You wake up sleeping cells!
My work applies state-of-the-art biochemical and computational technologies to develop ways to jump-start bacterial cell metabolism that can sensitize bacteria to antibiotics. Through this research, I aim to increase the utility of our most precious antibiotics to treat infections, as well as take advantage of the diverse metabolism of different bacteria to make species-specific antibiotic therapies that are capable of killing bad bacteria while keeping good bacteria happy.
Further reading:
Twitter: @ItsJonStokes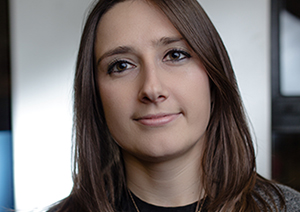 Cannabis Legalization in Canada
Assessing the impact of moving from an illicit to legal marketplace
Ms. Elle Wadsworth
University of Waterloo
My research interests have been in drug policy since I was an undergraduate student in the UK. After completing an MSc in Addiction Studies and working in drug policy research for several years, Canada and its imminent legalization of cannabis seemed the perfect place to pursue my doctoral studies.
Cannabis is the most widely used illegal drug in the world, and in the time that non-medical cannabis has been prohibited in Canada, Canadians have purchased the drug illegally. The legalization of cannabis in Canada aims to provide a legal market and reduce (and eventually remove) the illicit market. My research will examine how Canadians access cannabis and whether that changes after legalization. We will survey young people and adults one month before implementation followed by annual follow-ups after implementation. The study allows for comparisons within Canada, especially where provincial legislation differs, as well as comparisons between Canada and American states. The results will contribute to the body of evidence assessing the impact of cannabis legalization on the illicit market and resulting public health policies at a pertinent time when the world is watching.
Further reading:
Twitter: @ElleShawad @WhattheCrackPod @UWaterloo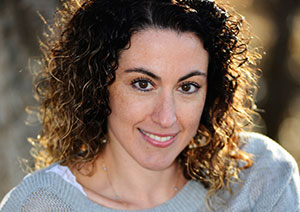 Suppression of HIV-1 replication by APOBEC3 enzymes
HIV-1 fights back to avoid a natural human defense system
Dr. Linda Chelico
University of Saskatchewan
The Chelico lab studies human enzymes (APOBEC3 family) that can restrict the replication of the Human Immunodeficiency Virus Type 1 (HIV-1) by chemically modifying HIV DNA and making it non-functional. The virus fights back by producing an enzyme (Vif) that tricks the body into destroying its own defense enzymes. Understanding how the human enzymes work and how Vif prevents them from working will help lead to the development of new therapies for HIV infected individuals.
Since this battle happens at the protein level, we use biochemistry and biophysical techniques to characterize how the human and virus proteins interact with each other and how APOBEC3 enzymes move around HIV DNA. This will help us design new reagents that disrupt HIV Vif function and develop new HIV therapies. Although HIV in Canada can be treated as a chronic but manageable disease with current therapies, there are currently health related side effects, viral resistance, stigma, and no cure. The development of a therapeutic compound that can use the body's own defenses has the potential to alleviate issues with current HIV therapies.
Further reading:
Twitter: @usask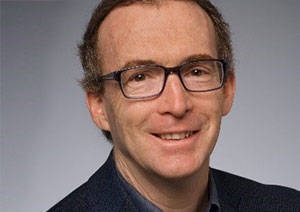 When traditional radiation treatment does not work, look in another direction
Develop new drugs that can fight triple-negative breast cancer
Benoit Paquette, PhD
University of Sherbrooke
Breast cancers are classified into five subtypes, including triple-negative breast cancer (TNBC) and luminal A. Luminal A patients rarely suffer recurrence and most of them are cured.  However, about 30% of TNBC patients face a recurrence three years after treatments. Unfortunately, the current treatments are ineffective at curing these patients.
Our team is exploring research on preclinical studies regarding TNBC models, which shows that radiation increases tumour cell invasion, the number of circulating tumour cells, and metastasis development. While these adverse effects of radiation were observed in TNBC patients, they did not exist with luminal A patients. New drugs are now being designed to block this recurrence among TNBC patients.
Further reading: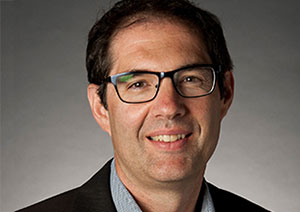 On a quest to treat corneal blindness
Why do people suffer problems with a related eye gene called SLC4A11?
Dr. Joseph Casey
University of Alberta
All light that we see passes across the cornea, the eye's outer surface. Anything that reduces corneal clarity has a negative impact on our vision. Corneal dystrophies are eye diseases that cloud a person's cornea.
Fuchs endothelial corneal dystrophy (FECD) affects one in twenty-five people over the age of 50. Congenital hereditary endothelial dystrophy (CHED) is rare but affects children at birth or in the first two years of life. Both of these forms of corneal dystrophy arise genetically, from gene (DNA) changes inherited from parents.
Patients with FECD or CHED have serious clouding of their vision because of fluid accumulation in their cornea. Some relief may come through use of either special eye drops or a hair dryer on the cornea, but ultimately only a corneal transplant will provide effective long-term vision improvement.
Working with Drs. Isabelle Brunette (Université de Montréal) and Stéphanie Proulx (Université Laval), we strive to understand what goes wrong in the eyes of individuals whose FECD or CHED is caused by changes to a gene called SLC4A11. We have identified possible drugs that can correct the clouding problem in patient corneas and are working on new approaches to delay the decline in vision among patients.
Further reading:
Twitter: @ProfJRCasey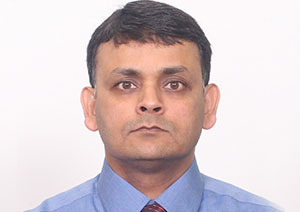 Evidence-based medicine and clinical research
Both are essential and neither is ideal
Dr. Muhammad Siddiqui, MBBS, MSc, PhD
Saskatchewan Health Authority-Regina
I worked as a practicing physician in Pakistan until 2007, then moved to the United Kingdom to complete my PhD in diabetes research and postdoctoral training in clinical and epidemiological research. Throughout my clinical experience at the tertiary centre, I was fortunate to be able to support the needs of many patients and I continually experienced the joy that comes from helping colleagues improve their skills. My experience of working in a hospital helped me understand the need for clinicians to stay abreast of new knowledge that will help them with their practices.
As a clinician, I read about the latest research in medicine from various journals and attended a number of seminars and workshops. I realized, however, that I could provide even greater service as  a researcher, by helping an even larger population.
Today, as a research scientist, I have a greater understanding of evidence-based medicine and clinical trials, ICH-GCP requirements, medical ethics, research requirements for conducting trials, and knowledge translation. I encourage clinicians, medical residents, and undergraduate students to learn about how their medical research could have an impact on their practice. I also encourage conscientious, explicit, judicious, and reasonable use of evidence in making decisions about the care of individual patients. This could include building capacity, providing guidance, and consulting on all aspects of research (including research design, research ethics, and statistics in Regina and the surrounding area).
Further reading: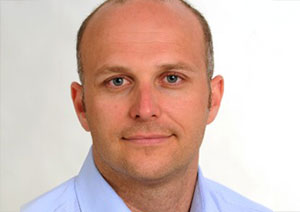 Helping to improve the lives of premature babies
Understanding their respiratory, neurological, and cardiovascular problems to reduce risks
Dr. Georg Marcus Schmölzer
University of Alberta
Each year, 15 million premature babies born around the world and a significant proportion of them suffer lifelong chronic lung diseases or neurodevelopmental disabilities. This puts a heavy burden on health resources and their families, as these infants require frequent hospital re-admission. Refining how we care for babies born too soon will decrease long-term complications and improve the quality of life for these newborns and their families.
In response to this need, in 2014, we established the Centre for the Studies of Asphyxia and Resuscitation (CSAR) as a world-leading program that is unique to Canada. Our research focus is to: 1) understand basic respiratory, cardiovascular, and neurological changes immediately after birth; and 2) improve diagnoses, mitigate risk, and improve survival and quality of life for premature babies.
Our research has changed the way premature babies receive breathing support at birth and in the Neonatal Intensive Care Unit, and our approach has been adopted in delivery rooms around the world. CSAR is currently performing more than 10 randomized trials to improve survival, chronic lung disease, and neurodevelopmental disabilities.
Further reading:
Twitter: @Research4Babies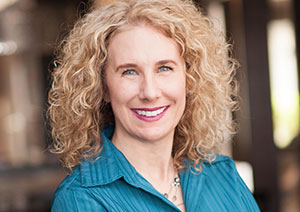 Expanding maternal mental health and child development through a video feedback-based intervention (VID-KIDS)
Clinical trial aims to improve quality and benefits of maternal-child interaction
Nicole Letourneau, RN, PhD, FCAHS, ACHF Chair in Parent-Infant Mental Health, RESOLVE Alberta Director and Principal Investigator, CHILD Studies Program
Panagiota Tryphonopoulos, RN PhD, University of Calgary, Faculty of Nursing & Cumming School of Medicine (Pediatrics, Psychiatry & Community Health Sciences)
Sensitive and responsive interactions between mothers and infants lay the foundation for healthy child development. The quality of these interactions diminishes when maternal postpartum depression causes an increased risk of behavioral and cognitive problems in children.
Can new interventions support mothers and their infants when they face this problem?
A pilot study showed that a nurse-guided video improved maternal-infant interactions in the context of maternal postpartum depression. By motivating mothers to engage in more play, infants appeared ready to interact. With funding from CIHR, our research team expanded the pilot study to evaluate the effects of Video-Feedback Interaction Guidance for Improving Interactions between Depressed Mothers and their Infants (VID-KIDS) in Calgary. The team is studying the effectiveness of VID-KIDS on maternal-interactions, infant development, maternal symptoms of depression and anxiety, and parenting self-efficacy. If successful, VID-KIDS has the potential to be integrated into the existing Calgary Public Health services to promote both maternal mental health and optimal child development.
Further reading:
Twitter: @DrNLetourneau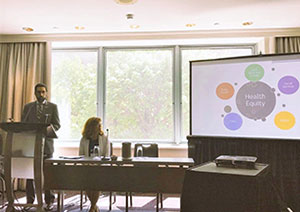 Public health sharing data among community organizations
Can it lead to health equity for population members?
Ms. Nicole Andruszkiewicz
Ms. Christina Carfagnini
Ms. Cassie Ogunniyi
Ms. Allison Branston
Dr. M. Mustafa Hirji
Niagara Region Public Health & Emergency Services
Local Public Health Agencies (LPHAs) can advance health equity by sharing local demographic and health data with community partners. Community partners can use this data to tailor services to the needs of their clients. Our team at Niagara Region Public Health and Emergency Services led a Locally Driven Collaborative Project (funded by Public Health Ontario and five other LPHAs). We aimed to identify the best ways to select, analyze, and distribute health data with local community partners.
Our research included a literature review, online survey, dialogue, and a pilot project that identified three common themes: the importance of understanding of the needs of community organizations; the value of building relationships, trust, and reciprocity across organizations for data sharing; and the need to increase the capacity of community partners who can use and interpret data.
We are currently conducting an Impact Assessment to evaluate data sharing with three pilot organizations and a guide that assists other LPHAs to share data with their community partners in order to improve the health of community members.
Further reading:
Twitter: @NRPublicHealth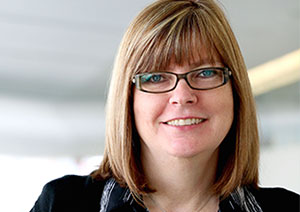 Brock Healthy Youth Project
A window into adolescent brain development and health-risk taking
Dr. Teena Willoughby
Brock University
Adolescence is a sensitive period for engagement in health-risk behaviors such as substance use, physical inactivity, poor nutrition, and risky sexual activity. The Dual Systems model of adolescent brain development suggests that regions of the brain involved in processing emotions and potential rewards appear to be mature by adolescence, while the regions of the brain involved in keeping emotional, impulsive responses in check are still reaching maturity.
Such a discrepancy in timing may explain why adolescents tend to enjoy novelty and are more likely to take risks than adults. The Brock Healthy Youth Project is assessing the Dual Systems model through a five-year longitudinal study of health-risk behaviors across adolescence that includes assessments of brain activity, genetics, endocrine status, physical activity, personality, and environmental factors. Participants include 1,200 boys and girls (ages 8-13 at year one) who will complete surveys annually over a five-year period. A subset of the participants is also completing a three-year lab component. This project will provide: an integrated investigation of the development of youth health-risk behaviors; evidence-based support (or lack of support) for the Dual Systems Model; annual updates of factors that impact health-risk behaviors and brain activity over time; and a widespread application of findings thanks to a strong team of researchers, partners, and integrated knowledge translation strategies.
Further reading:
Twitter: @Brock_LDRC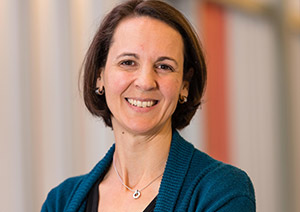 Keeping children safe means letting them take risks
Playing outdoors is important for a child's health and development
Dr. Mariana Brussoni
University of British Columbia
It used to be normal for children to spend long hours outdoors and away from watchful adults. However, today they spend more time indoors, supervised, and in front of television or digital screens. We are only beginning to understand the ramifications, including impacts on physical activity, mental health, and cognitive development. One of the main reasons for this change is a perception that the world is not as safe as it used to be, despite the fact that childhood injury rates are at an all-time low.
As a researcher, developmental psychologist, and parent, I am well aware of the injury statistics, and potential effects of overprotection on the health and well-being of children – and I am dedicated to better understanding this issue and helping restore balance. My lab has developed OutsidePlay.ca, an online tool that helps parents manage their fears and develop a plan for change so that their children can play outdoors even if there are a few risks. This is part of a collective effort to help children view the world as a place full of possibility rather than danger.
Further reading:
Twitter: @mbrussoni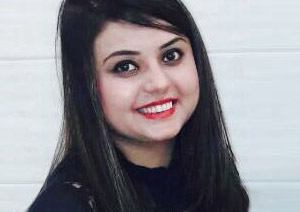 Sexual and mental health
Two sides of the same coin
Ms. Neelam Saleem Punjani
University of Alberta
Mental health, physical health, and social conditions are three vital strands of human life that are interdependent and interconnected. Although the international community has pledged to address mental health problems related to sexual and reproductive health, too many girls and women still suffer the effects of low self-esteem, guilt, anxiety, depression, and suicide.
Parents are traditionally the ones who educate youth about sexual health, but their discomfort, embarrassment, and lack of knowledge make it a challenging task. This can lead to multiple stressors for both parties.
My PhD research will explore the stress and anxiety among young girls (11-19 years) and their parents regarding sexual health and sexuality, and develop evidence-based, person-centered educational interventions to address these issues.
This research could help to improve mental health care for young girls and sexual health through uses of policies, strategies, programs, services, statistics, training, and publications. The results will be useful for adolescent girls and their parents as well as for nurses and health care professionals so that they can be incorporated into mental health considerations regarding sexual health.
Further reading:
Twitter: @NeelamPunjani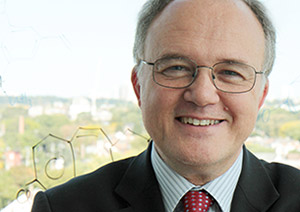 Helping families deal with Alzheimer's Disease through scientific innovation
Could the fight involve preventing beta-amyloid and tau?
Dr. Donald Weaver
University Health Network and University of Toronto
When a couple has been married for 40-50 years and has built a life together, it is heart-wrenching when one of them no longer recognizes the other. Every week in our Memory Disorders Clinic, I see people with dementia, usually Alzheimer's Disease (AD), and I have to tell them and their families that I have no curative drug that will help. AD affects patients, their spouses, their families and maybe even the socioeconomic health of nations. The need for "curative" disease modifying drugs for AD has emerged as a neuropharmacological priority, not only in Canada, but worldwide.
My laboratory at the Krembil Research Institute, University Health Network, is focused on the design, synthesis and optimization of new drug molecules for the treatment of AD. For example, we are working on drug-based strategies to dampen the potentially toxic effects of excessive inflammation in the brain, which may be contributing to the disease. Also, using computer aided drug design techniques we are developing novel therapies designed to block the toxic misfolding of brain proteins, such as beta-amyloid and tau, that contribute to AD's progression. Based upon funding from CIHR and other organizations, we have successfully developed a new class of single agents capable of preventing the misfolding of both beta-amyloid and tau. Recently, we partnered with Servier Laboratories, a Paris-based pharmaceutical company, and look forward to working collaboratively with them to ultimately bring a disease-modifying drug to market and help the many people and families who are waiting for such an agent.
Further reading:
Twitter: @DrDonWeaver @KrembilRI
Date modified: