Discoveries for life
The faces of health research 2019
Title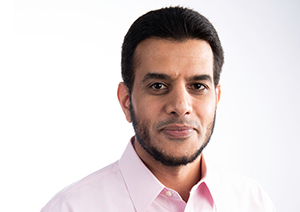 How to identify and treat anaphylaxis
The Canadian Anaphylaxis Action Plan for Kids (Kids' CAP study)
Dr. Waleed Alqurashi
Children's Hospital of Eastern Ontario
Anaphylaxis is a severe allergy that can affect multiple body systems and also lead to death. The highest incidence of anaphylaxis occurs among children and adolescents, and is most commonly triggered by food. Despite the seriousness and frequency of anaphylaxis, there is a significant gap in recognition and treatment for children, youth and families due to the lack of teaching tools that health care professionals can provide to caregivers.
We are bridging this serious gap through a patient-oriented approach. We developed the Canadian Anaphylaxis Action Plan for Kids (Kids' CAP) tool to provide a set of pictograms explaining anaphylaxis and had it validated by over 110 children and parents. We then assessed whether the plan's bilingual written content was understood by children in Grades 7 and under. We subsequently engaged over 200 children and caregivers to assess the educational value of the plan (including 12-17-year-old patients and caregivers of patients younger than 12). Evidence showed that patients at risk of developing anaphylaxis were able to recall the written and video instructions. We have since used script from the Kids' CAP study to create a revised teaching video [ PDF (3.95 MB) - external link ] that incorporates critical feedback from participants as well as from Food Allergy Canada and the Canadian Society of Allergy and Clinical Immunology.
Further reading:
Twitter: @WAlqurashi, @CHEOhospital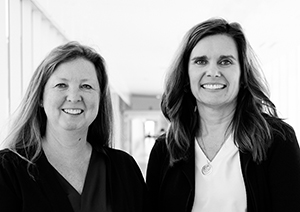 Merging research and parents' experiences to develop innovative health resources
Drs. Shannon Scott and Lisa Hartling
University of Alberta
Each year, over 2.3 million children visit hospital emergency departments in Canada. Many of these visits are for minor conditions that could be treated at home or in other settings. Closing the research-practice gap is fundamental to improving the efficiency of health care delivery to children and their families. Our research programs are focused on improving health outcomes for children with acute health conditions through knowledge translation.
Together, our research programs produce high quality evidence synthesis specific to child health conditions and contexts, and combine this information with parent experiences to develop easily understandable health resources to improve outcomes for families and the health care system. This is achieved by using art and stories that combine the needs of parents with the latest research to develop accessible health information for families of all ages, cultures, languages, and levels of literacy.
Further reading:
Twitter: @echoKTresearch, @arche4evidence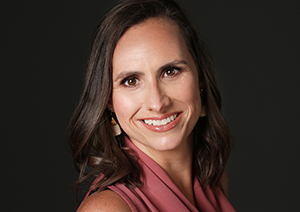 Promoting physical activity in childcare
How can we modify childcare environments to better support physical activity among young children?
Dr. Trish Tucker
University of Western Ontario
Children who are five years old or younger tend to experience minimal intensive physical activity and excessive sedentary time in childcare. This is concerning, as movement behaviours established during early childhood tend to carry into later childhood and adolescence. Approximately 80% of Canadian children are enrolled in childcare for around 29 hours/week, making this an ideal setting to reach a large number of young children and improve their habitual movement behaviours.
I recently led the CIHR-funded Supporting Physical Activity in the Childcare Environment (SPACE) cluster-randomized controlled trial, which incorporated physical activity training, portable play equipment, and frequent outdoor play sessions to improve the movement behaviours of preschoolers during childcare hours. It was a tremendous success. As a result, my research team is now translating these findings into physical activity training online for Early Childhood Education programs at universities/colleges across Canada, to encourage educators to adopt these programs at childcare organizations in the future.
Further reading:
Twitter: @trish_tucker2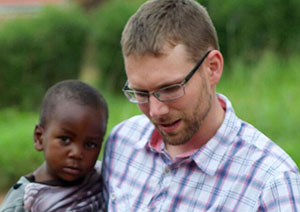 Smart discharges could improve outcomes of pediatric sepsis survivors in low- and middle-income countries
Dr. Matthew Wiens
University of British Columbia
The same amount of children die from sepsis after admission to hospitals as those discharged. This global challenge is acutely felt in low- and middle-income countries because socioeconomically disadvantaged children receive limited resources in congested and non-resilient health care systems.
The post-discharge deaths tend to be ignored despite the concerted efforts of a United Nations Millennium Declaration. While decreases in mortality among children have been substantial, approximately 18,000 deaths still occur daily from preventable causes (primarily in sub-Saharan Africa and southern Asia).
Dr. Matthew Wiens is examining how smart discharges can be used as a precision public health tool that helps vulnerable children who suffer from sepsis. By focusing on comprehensive discharge planning along with interventions, we hope to reduce their mortality (through improved illness recognition, risk reduction practices, and linkages for early routine follow-up). This will help hospital and health centre representatives improve their discharge process.
In Uganda, for example, the use of smart discharges by a community referral program demonstrated how post-discharge hospital re-admissions doubled and decreased mortality rates. Addressing these issues around the world will help other communities reduce child mortality associated with this disease.
Further reading:
Twitter: @Matthew_Wiens, @BCCHresearch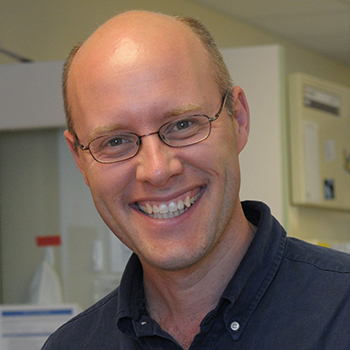 Speak Up! Unanswered questions in pediatric IBD
The top 10 shared research priorities from patients, caregivers, and clinicians in pediatric inflammatory bowel disease
Dr. Anthony Otley
Dalhousie University
Canada has one of the highest rates of inflammatory bowel disease (IBD) in the world, and the number of Canadian children and adolescents with IBD is increasing each year.
Through a priority-setting partnership, we have brought together IBD patients, caregivers, and clinicians from across Canada and identified the "Top 10" unanswered research questions related to the causes and management of the disease. To spread the word regarding our Top 10 list, we have created an animated video in English and French that can be easily accessed and shared online. By publically sharing the list we hope to increase the likelihood that pediatric IBD researchers will increase or shift focus to areas identified as shared priorities.
Further reading:
Twitter: @mirapeds, @IMAGINE_SPOR, #CIDSCANN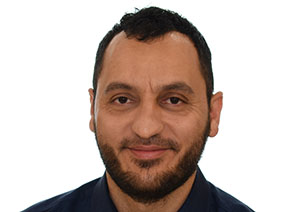 Vaccination against pertussis in pregnancy protects babies from "whooping cough" disease
Dr. Bahaa Abu-Raya
University of British Columbia
During the first few weeks of life, infants are at a high risk of developing severe pertussis disease (or "whooping cough"). As a pediatrician and pediatric infectious disease specialist, Dr. Abu-Raya provided clinical care to newborn infants who suffered from severe pertussis infections. This clinical experience inspired him to lead studies aimed at developing and implementing new strategies to immunize against pertussis in pregnancy.
Dr. Abu-Raya's research provided the core of the recent Canadian guidelines for pertussis vaccination in pregnancy, and has also been incorporated in international guidelines to help define the ideal strategies of stopping pertussis during pregnancy. Acknowledging this contribution, Dr. Abu-Raya received the 2019 European Society for Pediatric Infectious Diseases Young Investigator Award. As a Vanier scholar, he is conducting translational research to understand the immune response following pertussis immunization in pregnancy. The results of this research have the potential to further guide public health policy makers.
Further reading: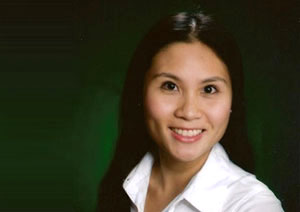 Small talk!
Improving the real-world impacts of speech-language pathology services for children who are late-to-talk
Ms. Elaine Kwok
University of Western Ontario
In Ontario, preschoolers who are late-to-talk and their families can access free support from a province-wide program. Speech-language pathologists in this program provide services to help preschoolers become better communicators by using new sounds, understanding new words, being more confidence when communicating, and including them in activities in the home and community. Much of our current research has focused on the number of new sounds and words that children can use after the treatment, but has neglected other real-world changes such as self-confidence and participation in day-to-day activities.
In my doctoral project, I am partnering with speech-language pathology services across Ontario to track the full range of growth among preschoolers who receive services for delayed onset of speech and language. By looking at the changes in children during therapy, we will better understand the different ways in which current services can help children develop. We are also interviewing parents and speech-language pathologists to find ways to improve the current services. These results will ensure that future speech-language pathology services help children develop not only better speech and language skills, but also a better ability to participate in their daily lives through communication.
Further reading:
Twitter: @ElaineYLKwok, @ASLDlab, @WesternU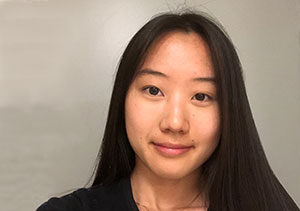 A breathing paradox
Investigating the impact of household dust endotoxin exposure on wheezing and atopy development among Canadian children
Ms. Laura Wang, Dr. Tim Takaro, Ms. Jaclyn Parks
Simon Fraser University
Currently, asthma is the leading cause of child hospitalizations in Canada. In the present literature, there is a paradox regarding the effects of childhood endotoxin exposure on the development of wheezing, atopy, and asthma. On one hand, certain research has suggested that endotoxin exposure can exacerbate wheezing and atopy symptoms by triggering inflammation and hypersensitivity in the nasal passages and airway. Conversely, other studies conclude that early life exposure can help prevent wheezing and atopy development by training the immune system to reduce over-reactive symptoms.
Using data from the CHILD Cohort Study, significance testing and adjusted logistic regression analysis were conducted. Our research will help contribute to a consensus regarding endotoxin's effects on wheezing and atopy, which are common precursors to asthma development. By additionally identifying harmful and beneficial exposures, we can reduce the onset and effects of chronic childhood diseases like asthma, and provide preventative opportunities for parents.
Further reading:
Twitter: @SFU_FHS, @CHILDSTUDY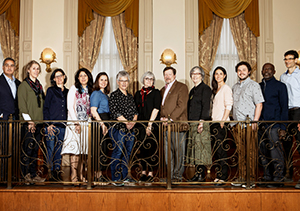 Pathways in ASD – A family's story
National multi-disciplinary research team is studying Canadian children with autism and their families to help develop patient-oriented policies and practices
Dr. Peter Szatmari
Chief of Child and Youth Mental Health Collaborative
The Hospital for Sick Children and Centre for Addiction and Mental Health
Professor and Head of the Division of Child and Youth Mental Health, University of Toronto
The Pathways in Autism Spectrum Disorder (ASD) study is the largest, most comprehensive longitudinal study of children with ASD in the world. Our research is based on the conviction that, if we are to devise effective, evidence-based interventions for people with ASD, we need to identify and describe their developmental trajectories so that we know how and when to intervene. Fourteen years ago, our Pathways investigators recruited over 400 children diagnosed with ASD from five regions across Canada. Today, researchers continue to study them as young adults.
Dedicated to the concept of patient-oriented research, we have developed a whiteboard video that provides a perspective on the study by a (composite) participating family. In the video, a family discusses the experience of their son's ASD diagnosis, their decision to participate in the study, and their hopes for their son and the research findings. The video demonstrates that the pursuit of science and empathy for families can co-exist in a mutually-beneficial way, and expresses our gratitude for their participation in the study.
Further reading:
Twitter: @PathwaysASD
Email: peter.szatmari@camh.ca, chalum@mcmaster.ca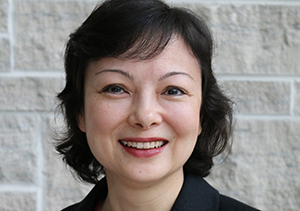 Preventing Preterm Birth and Its Consequences
Investigating ways to prevent the leading cause of infant mortality and morbidity worldwide
Dr. Sarah McDonald
McMaster University
Preterm birth (which occurs before 37 weeks) is the leading cause of infant mortality and morbidity worldwide. In Canada, almost two thirds of infant deaths can be attributed to being born too early. As a high-risk obstetrician and researcher, I have witnessed first-hand the impact that preterm birth and its consequences have on babies, parents and other loved ones. These babies and their families motivate me and my team to pursue the prevention of preterm birth, as well as finding ways to alleviate its consequences.
Supported by CIHR funding, my team determined that vaginal progesterone effectively reduces preterm birth and neonatal death by 50%. This work has received national and international recognition and will inform a new clinical guideline on the use of progesterone. We are currently working on ways to prevent additional complications resulting from preterm birth, such as antenatal corticosteroid use, deferred cord clamping, and mode of birth. We are also partnering with parents to ensure that we are able to answer their questions clearly and in a way that is meaningful to them.
Further reading:
Twitter: @DrSDMcDonald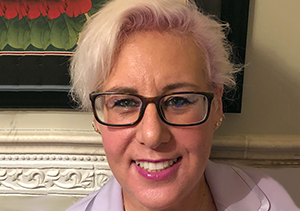 What about boys' health?
How practitioners can help male victims avoid poor mental health
Dr. Christine Wekerle
McMaster University
The notions that boys cannot be victims, or that boys can overcome any situation by "being tough" are myths. Yet, boys and young men are routinely required to lead, to perform, and to not show weakness or vulnerability. But what happens when boys are sexually abused? Do health care practitioners really know how to support male health when sexual trauma is involved?
A network of Canadian trauma researchers, CIHRTeamSV, has found that males who have experienced child sexual abuse (CSA) are over four times more likely to attempt suicide. Also in adolescence, they may suffer sexual health risks, trauma symptoms, and have an aggressive attitude. Male victims are also more likely than female victims to be hospitalized for poor mental health issues. Our research is tackling this disconnect between need and help for male victims in two key ways: 1) by raising awareness of the gaps in trauma-informed service, and 2) by improving practices in resilience programming. Presently, there is no gender-specific intervention, and trauma therapists do not address CSA impact in terms of gender identity. Our team has developed a technology-based approach to providing trauma-informed resilience programming – an approach that is easy to use, easy to access, and can be used without the stigma of "mental illness."
Further reading:
Twitter:
Instagram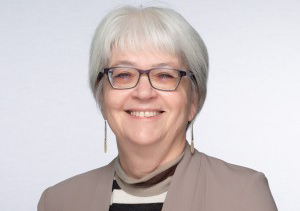 Oxytocin and motherhood
From breastfeeding to bonding
Dr. Phyllis Zelkowitz
Lady Davis Institute for Medical Research and McGill University
As many as 20% of childbearing women experience mental health problems during pregnancy and after birth. These problems affect not only the mother, but also the developing fetus and child. To better understand the effects of maternal mental illness on the mother-infant relationship and infant development, it is essential to integrate neurobiological, psychological, and environmental factors.
Our CIHR Team in Perinatal Mental Health Research chose to focus on the hormone oxytocin because of its role in many aspects of the transition to motherhood, including labour and delivery, breastfeeding, and mother-infant interaction. We specifically investigated whether this hormone is related to mothers' symptoms of depression and anxiety, as well as to their behaviour with their infants. Our innovative approach incorporated biological, psychological and social cognitive factors as they relate to the mental health of mothers, their maternal behaviour while interacting with their infants, and their relationships. Our findings provide new knowledge about the ways in which oxytocin mitigates the effects of stress on new mothers, affects maternal moods and behaviours, and impacts the ability to read a baby's cues. This knowledge will help us develop preventive intervention strategies that will help mothers and infants.
Further reading:
Twitter: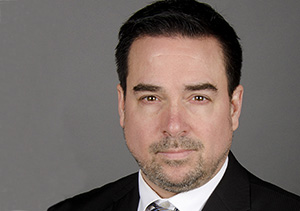 Selecting the right weight loss surgery for the right patient
The REMISSION study aims at investigating the determinants of metabolic recovery following three commonly performed surgical weight loss procedures.
Dr. André Tchernof
Institut universitaire de cardiologie et de pneumologie de Québec and École de nutrition, Université Laval
Bariatric surgery is now recognized as the only treatment with long-lasting benefits for severe obesity, and more than 350,000 operations are performed worldwide every year. Yet, no clinical study has formally compared the long-term effects of current surgical approaches on metabolic diseases such as type 2 diabetes. Our team investigates the determinants of metabolic recovery following surgical weight loss procedures such as the sleeve gastrectomy, the gastric bypass and the biliopancreatic diversion with duodenal switch in humans and relevant animal models. Arising from a long clinical experience in bariatric surgery, our project started in 2015 and targets three main investigation axes: 1) metabolism; 2) intestinal microbiota; and 3) gut-brain interactions. The program relies on two core components respectively providing: 1) clinical data and samples from patients undergoing the bariatric surgical procedures; and 2) animal models to gain insights on the mechanistic effects of the surgeries. The acronym REMISSION stands for Reaching Enduring Metabolic Improvements by Selecting Surgical Interventions in Obese iNdividuals. The research team involves investigators across Canada in 3 provinces and 8 universities or centers as well as collaborators from the US and Europe. The clinical coordination team includes Mélanie Nadeau (MSc), Suzy Laroche (NP) and Mélissa Pelletier (MSc).
Further reading:
Twitter: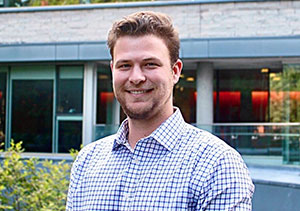 Transitions in care for adults with chronic pain
Bridging the gap between primary care and inter-professional chronic pain services
Mr. Kyle Vader
Queen's University
As a physiotherapist practicing in an inter-professional chronic pain clinic, I saw first-hand the challenges faced by patients in accessing comprehensive pain care. As a result, I was motivated to develop my research skills and decided to pursue doctoral studies in the Rehabilitation Science Program at Queen's University, under the supervision of Dr. Jordan Miller.
Chronic pain affects an estimated one in five adults and is a leading contributor to years lived with disability, high health care costs, and lost work productivity. Adults with chronic pain commonly report suboptimal management in primary care, and as a result, can be referred to inter-professional chronic pain services. Although shown to be effective and cost-efficient, the experiences of adults after they have received these services can be challenging for both patients and providers.
Supported by a Frederick Banting and Charles Best Canada Graduate Scholarship from CIHR, my doctoral research seeks to understand and describe the transitions between primary care and inter-professional chronic pain services. The goal of this research will be to bridge this gap and promote effective chronic pain management across the continuum of care.
Further reading:
Twitter: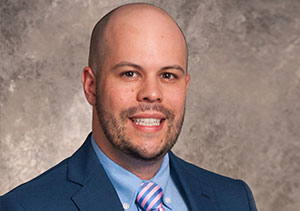 Is fasting a solution for obesity?
Analysis of the neural, molecular and transcriptional mechanisms of leptin action and production
Dr. Alexandre Caron
UT Southwestern Medical Center, Department of Internal Medicine, Division of Hypothalamic Research
Leptin, from the Greek "leptos" (thin), is a hormone made by fat cells that decreases appetite. The more fat you have, the more leptin your fat cells make. Conversely, during fasting, leptin levels fall, sending starvation signals to your brain that encourage you to eat. This suggests that elevated leptin, as seen in obesity, is not the critical metabolic signal. Rather, it may be the falling leptin levels during fasting that represent the key response in metabolic adaptations. From an evolutionary perspective, this idea has merit, as obesity is not as acutely dangerous as starvation.
My research addresses important questions regarding leptin biology: Why do leptin levels fall with fasting? What controls the production of leptin by fat cells? How does leptin control hunger? To answer these questions, I use a multidisciplinary approach combining genetic engineering and modern neuroscience tools. My findings may provide new targets for the development of anti-obesity and anti-diabetes therapies.
Further reading:
Twitter: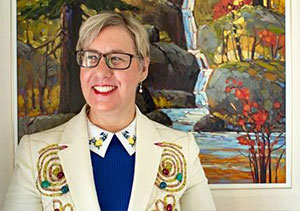 Child Sexual Abuse (CSA) Prevention
What about the boys? How does evidence direct us?
Dr. Christine Wekerle
McMaster University
The UN Convention on the Rights of the Child ensures youth protection rights, specifically noting that sexual exploitation and abuse are significant risks to healthy development. Research shows that emotional harm from CSA is not well recognized, and impacts gender identity, close relationships, and health, in addition to creating risk for sexual violence. In 2018, adolescent sexual dating violence had an incidence rate of 20% for girls and nearly 6% for boys. This sexual exploitation of boys was caused by both adult men and women, and this victimization heightens risk for problems with aggression, substance abuse, self-harm, and sexually transmitted diseases.
Trauma-informed practice is a key step toward providing physically and psychologically safe environments that allow boys to learn skills in safe social connecting. This is critical, as CSA predicts that victims will use sex to cope with emotions, creating higher likelihoods of risky sexual practices. As well, long-term, supportive relationships are critical to dealing with boys' lower rates of CSA disclosure and higher rates of physical health problems and hospitalizations. Practical strategies to help build resilience include increasing positivity and healthy ways of relating. As practitioners, we must shift our mindset from "What's wrong with you?" to "What happened to you? And How can I help?" This way, we can move from trauma-aware to trauma-empowered trajectories for boys.
Further reading:
Twitter: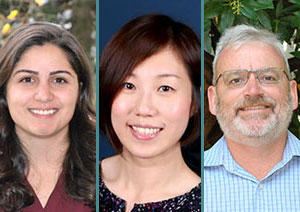 Move, sleep, sit!
Disseminating the Canadian 24-Hour Movement Guidelines for the Early Years (0-4 years)
Miss Negin Riazi, Dr. Erica Lau, Dr. Guy Faulkner
The University of British Columbia
The Canadian 24-Hour Movement Guidelines for the Early Years, released November 2017, acknowledge the natural and intuitive integration of movement behaviours across the whole day. Our formative research examining stakeholders' perceptions of these guidelines and potential messengers and methods of dissemination, identified the child care setting as a key setting for relaying the guidelines, child care providers as important messengers, and social media as a preferred communication channel. While we found consistent acceptability and support for the guidelines amongst stakeholders, we recognized a crucial need to raise awareness about the guidelines by translating and disseminating them in a format that was creative, engaging, and easily accessible by a large audience.
The animated video created for the Early Years Guidelines synthesizes and communicates the recommendations for the physical activity, sleep, and sedentary behaviour for three age groups (i.e., infants, toddlers, and preschoolers) and describes the mental, physical, social, and emotional benefits of meeting these recommendations. This animated video aimed to raise awareness about the guidelines, convey the benefits of meeting the guidelines, and drive viewers to further resources on ParticipACTION's Build Your Best Day website. This video continues to be a vital knowledge translation product for disseminating the guidelines across Canada.
Further reading:
Twitter: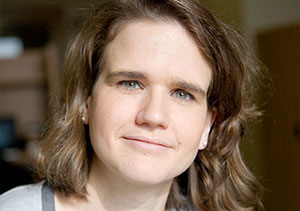 Finding solutions to thrive after birth asphyxia
Can the brain of a baby be repaired when damaged?
Dr. Pia Wintermark
Research Institute of the McGill University Health Centre
At birth, some babies experienced a condition called asphyxia, which means that their brain and other body organs did not receive enough blood and/or oxygen. This condition accounts for 23% of all babies' deaths around the world, and often leads to cerebral palsy and trouble with learning and functioning in everyday life. In high-income countries, cooling the whole body was shown to prevent damage to the brain in some of these babies; however, many of them still develop brain damage despite treatment. At this time, no treatment is available to repair the brain damage in these babies.
We are studying repair mechanisms involved in the damaged baby's brain after birth asphyxia and testing whether sildenafil (Viagra®) may repair this damage. Since sildenafil can be taken by mouth and is cheap, it could be used everywhere in the world, including countries where cooling is not readily available, and where repairing brain damage may be more realizable than trying to prevent them. Providing access to an affordable and easy-to-administer treatment after birth may improve survival, early brain development and later outcome, maximizing developmental potential. Thus, this project may help many families around the world who are dealing with this devastating condition.
Further reading:
Twitter: @PiaWintermark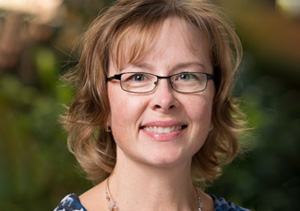 A good death
Evaluating the elements of quality palliative care in the community
Dawn Guthrie
Wilfrid Laurier University
Everyone has the right to good quality palliative care at the end of their lives. While we know a little about the kind of palliative care patients receive in hospitals, we know almost nothing about the quality of the care they receive when they choose to receive care at home or in a community-based hospice.
If we want our loved ones to receive good care at the end of their lives, we need to know more details about the care they currently receive in the community, which will help us to understand how it can be improved.
Throughout my research career, I have focused on analyzing large datasets to explore how individuals interact with the health care system, and the methods to evaluate the care they receive.
I am currently working on a large, CIHR-funded project to narrow down which quality indicators are most helpful in understanding the quality of care patients receive. We are collaborating with colleagues from universities in Canada and abroad, health care organizations, and governments to create a clinically-tested set of quality indicators that can be used nationwide to assess  quality of care in the community.
Further reading: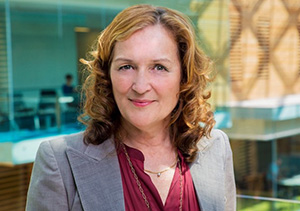 Shifting the way we age
Supporting tech innovation in the health and aging sector
Josephine McMurray
Wilfrid Laurier University
Lots of great technologies are being developed that promise to assist older adults to stay independent and remain in their own homes. But how well are these innovations created and adopted, and why do so many of them fail?
My work finds me at the intersection of business, technology and health care. I research business and policy issues as they relate to the development of new technology solutions that support healthy aging.
Many of the innovators of health and aging technologies aren't able to understand the business model or predict how well new technologies will be embraced. I am working on several projects that look at the fertile environment for innovation in this area, the keys to commercial success, and how such success should be measured.
I am also focused on regional health innovation and entrepreneurship "clusters," which bring together researchers and health system providers with local industry, governments and community stakeholders to conceptualize, develop, and commercialize or adopt innovative age-related technologies. Finally, I also lead a research group that is examining the role of women in regional innovation and entrepreneurship.
Further reading:
AGE-WELL (Aging Gracefully across Environments using Technology to Support Wellness, Engagement and Long Life)
DRiVE (Developing Regional health innoVation Ecosystems)
Twitter: @AgeWell_DRIVE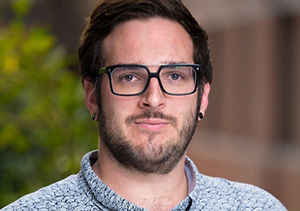 Thriving together!
Understanding flourishing peer support programs that support the well-being of marginalized communities
Simon Coulombe
Wilfrid Laurier University
My psychology research aims to understand the well-being and reduce the mental health inequities faced by marginalized communities, such as LGBTQ+ individuals, newcomers, people with mental or physical disabilities, and those living in public housing settings.
I consider the many factors that can impact positive mental health, with a special interest in the roles of community mental health services, as well as the impact of the home, school and work environments.
My team is currently working on a CIHR-funded project (Thriving Together) that examines flourishing mental health peer support programs in Canada. With a growing number of hospitals, treatment centres, and community organizations hiring trained (and sometimes paid) peer support workers, I'm interested in trying to understand which ingredients produce the most successful programs. This will help in the creation and development of more successful peer-support initiatives and policies across the country.
Further reading: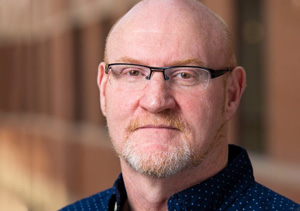 Shifting our outlook on LGBTQ issues
Identifying the effects of social exclusion on LGBTQ health and well-being
Robb Travers
Wilfrid Laurier University
I have long been interested in how different forms of social exclusion affect the health and well-being of gender and sexual minorities – particularly transgender communities, LGBTQ youth, and LGBTQ refugees.
With a background in both community psychology and public health, I have been involved with a number of CIHR-funded, community-based research projects over the past 15 years. They have focused on the barriers LGB youth face in accessing addictions and shelter services in Ontario; issues facing LGBTQ youth who migrate to Toronto, including HIV vulnerability; issues affecting LGBT refugees in Canada; and the ways in which social exclusion shape health outcomes for transgender people. 
Most recently, I was lead researcher on a study of health and well-being among LGBTQ people in the Waterloo Region. One of the largest studies of its kind in Canada to date, the study surveyed LGBTQ people on issues such as community safety, discrimination, social support, and access to health care. The study aimed to pinpoint the supports and services already available for Waterloo-area LGBTQ individuals, and those that are lacking, with an eye to bringing about real change in local policy and programming.
Further reading: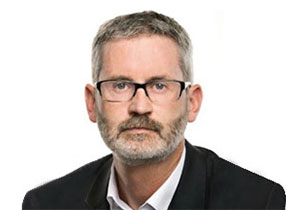 Kid Kidney Stone Formers
Providing Insights into the Body's Handling of Calcium
Dr. R. Todd Alexander
University of Alberta
Nearly one in 10 people will develop a kidney stone in their life and the incidence of this disease is only increasing, including among children. The greatest route cause of kidney stones is peeing urine with too much calcium in it. Dr. Alexander seeks therefore to understand what regulates urinary calcium excretion and why some people pee too much of it. His laboratory employs multiple models but has been particularly effective in understanding urinary calcium excretion via studying children, whom he treats in his kidney stone clinic, with rare disorders causing alterations in calcium balance. This work not only provides an understanding of what causes childhood kidney stones but is translatable to adults and will help lead to improved treatments for all persons with this painful disorder.
Further reading:
Twitter: @todd2_todd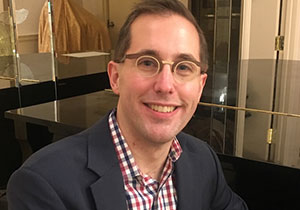 The DIalysis Symptom COntrol-Restless Legs Syndrome (DISCO-RLS) trial
Dr. David Collister
Health and Research Methodology at McMaster University
Dr. David Collister is a kidney doctor who is enrolled in the PhD Program in Health Research Methodology at McMaster University, under the supervision of Dr. Michael Walsh. David's research interest is symptom management for patients with kidney disease, with a particular focus on restless legs syndrome (RLS).
RLS is a neurological disorder that causes an urge to move the legs, particularly during periods of inactivity. It is relieved by movement which, obviously, presents a challenge at nighttime for individuals who suffer from this condition. RLS affects approximately 30% of patients with kidney disease and often leads to poor quality of life.
Research has shown that several different types of medications are effective in treating RLS in people without kidney disease, but only a few studies have been dedicated to studying therapies for individuals with kidney disease. This is important because medications may act differently in people with kidney disease, as a result of their decreased kidney function.
The purpose of the DISCO-RLS trial is to test whether or not two different medications (gabapentin and ropinirole, alone or in combination) compared to placebos (pills that look, feel, smell and taste identical to the active medications) improve RLS symptoms in dialysis patients.
Further reading: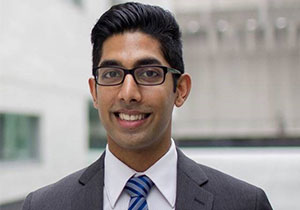 Pancreatic insulin-producing cells could potentially prevent diabetic kidney disease
Dr. Paraish Misra
University of Toronto
Diabetes is caused by loss or dysfunction of the insulin-producing cells of the pancreas, leading to high blood sugar levels. Although many therapies are available to patients to help control their blood sugar levels, none can restore the precise control that is provided by a healthy pancreas. As a result of disturbed blood glucose control, many patients develop complications like kidney disease. Diabetic kidney disease is the most common cause of kidney disease in the world.
I began my medical studies at McGill University, and completed my training in Nephrology at the University of Toronto. Taking an interest in regenerative medicine, I joined the labs of Dr. Cristina Nostro, an expert in stem cell biology, and Dr. Darren Yuen, an expert in diabetic kidney disease. Dr. Nostro has developed a way to use human cells to produce pancreatic insulin-producing cells in a dish. With her guidance, we have found a way to produce these cells more effectively, with the ultimate goal of using them to cure diabetes. Together with Dr. Yuen, we are researching a method to safely integrate these cells with the human immune system, and studying whether they can be used to prevent diabetic kidney disease.
Further reading: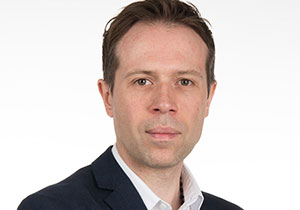 A pipeline dream come true
Understanding the mechanisms of kidney chronic repair and cancer for better therapeutics and diagnostics
Dr. Casimiro Gerarduzzi
Université de Montréal/Centre de recherche Hôpital Maisonneuve-Rosemont
My ambition to study cellular processes in chronic repair (fibrosis) and cancer began during my PhD program at McGill University. The aim of my project was to understand the signaling mechanisms of homeostatic regulators of repair and development and find potential therapeutic applications that can use the intrinsic ability of the cell to inhibit fibrosis and cancer.
During my postdoctoral fellowship at the Harvard School of Public Health, my interests focused on cell survival, since apoptotic signals are deregulated during fibrosis/cancer. My idea was to reactivate the apoptotic signal of rogue cells in order to induce their removal by cell death and resolve the fibrotic/oncogenic phenotype.
I gained further postdoctoral experience at Brigham and Women's Hospital/Harvard Medical School by specializing in the kidney, a vital organ that could be monitored noninvasively by its product, urine. During this time, I became proficient in in vivo/in vitro techniques necessary to study kidney fibrosis and renal cell carcinomas.
Through the support of KRESCENT, my research brought me to Université de Montréal, where I am trying to prevent renal diseases and possibly develop novel treatments that improve the health of Canadians afflicted by kidney diseases.
Further reading: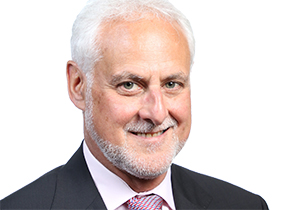 Leading health care innovations and research in Indigenous health, hypoglycemia and clinical trials
Dr. Stewart Harris
Professor, Schulich School of Medicine & Dentistry at Western University
Principal Investigator, Diabetes Alliance
With a focus on type 2 diabetes, Dr. Harris and his team work at the forefront of research in Indigenous health, hypoglycemia and clinical trials.
Over the past two decades, Dr. Harris' Indigenous Program has forged authentic partnerships with over 30 First Nations communities across Canada. Through innovative quality improvement interventions, Dr. Harris and his team work directly with these communities to develop solutions that incorporate Indigenous knowledge in order to improve chronic disease care and close the health equity gap.
Dr. Harris' Hypoglycemia Program seeks to develop a deeper insight into the real-world epidemiology of hypoglycemia. Through unprecedented population-based investigations of people with diabetes, their significant others, and health care providers, Dr. Harris seeks to acquire the most comprehensive understanding of hypoglycemia and its management to date.
Dr. Harris' Clinical Trials Program has participated in over 30 investigator-initiated and pharmaceutical-funded clinical trials in the area of diabetes. The program contributes invaluable information to the field of medical therapy that improves our understanding of how to prevent, diagnose and manage diabetes and its complications.
Further reading: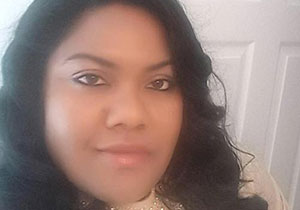 A broader look at HIV
Resetting the agenda for HIV/AIDS research with African, Caribbean, Indigenous and black communities in Canada
Ciann Wilson, PhD
Wilfrid Laurier University
Many people, including politicians, are talking about a post-HIV era. But they tend to centre on the experiences of middle-class, white, gay men. The reality is that Indigenous and black communities in Canada are disproportionately affected by HIV/AIDS and their HIV rates continue to rise.
In Indigenous communities, for example, intravenous drug use is the main mode of HIV transmission but research seldom considers the use of substances as a coping mechanism for dealing with intergenerational trauma.
To adequately curb HIV transmission, we need a more nuanced understanding of sexual cultures, one that includes men who have sex with men, substance-using folks, trans and non-binary people, sex workers, and people living in rural and remote communities.
My CIHR- and Canadian Aboriginal AIDS Network-funded research takes into account the realities of Indigenous, black and mixed Indigenous-black communities. My work aims to share the realities of marginalized people, with the ultimate goal of improving their health and well-being.
Further reading:
Twitter: @ciann_wilson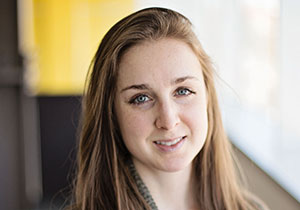 Exploring youths' weight bias experiences
How do youth experience it?
Ms. Alexa Ferdinands
University of Alberta
As a registered dietitian, I have worked with many patients with obesity. My training and practice led me to analyze how prevailing public health discourse around obesity interventions (e.g., "eat less, move more") can lead to weight bias. This is when people judge others because of their size. Children and youth with obesity face weight bias in nearly all aspects of their lives, and this can manifest in overt and subtle forms, like bullying and social exclusion. Weight bias has many serious health and social consequences for people over the course of their lifetimes.
To date, weight bias reduction strategies have primarily targeted individual attitudes and beliefs, overlooking the ways in which structural factors (e.g., media, public policy) can entrench this problem in society. Additionally, weight bias research has rarely included the voices of youth, who can be key agents of change. Supported by a CIHR Vanier Canada Graduate scholarship, my qualitative PhD research uses a participatory approach to engage youth with obesity in understanding how they experience weight bias in their everyday lives. By gaining deeper insight into what weight bias is and how it occurs, we can begin to uncover targets for social change. 
Further reading:
Twitter:@alexaferdinands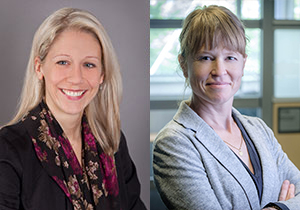 Looking beyond diarrhea
Understanding the true impact of foodborne infections on Canadians
Dr. Shannon Majowicz
School of Public Health and Health Systems, University of Waterloo
Dr. Eleni Galanis
BC Centre for Disease Control and School of Population and Public Health, University of British Columbia
Each year, over four million Canadians develop foodborne infections that can continue long after their diarrhea ends. Some go on to experience paralysis, miscarriages, kidney problems, digestive problems, and even death. Despite knowing that these serious consequences exist, we know little about how this occurs or their cost to the Canadian health system. This means we do not properly weigh the consequences of foodborne infection when prioritizing policy decisions.
Sitting at the intersection of clinical and population health research, Drs. Majowicz and Galanis's study capitalizes on British Columbia's rich collection of health records to determine what fraction of people develop complications following a foodborne infection, and the costs to the health system. With funding from the British Columbia Centre for Disease Control Foundation, the University of Waterloo, and CIHR, they will be able to help Canadians learn about public health and clinical services regarding this problem; assist physicians so that they can better diagnose and treat patients and provide policy makers with the evidence needed to make food safer.
Further reading: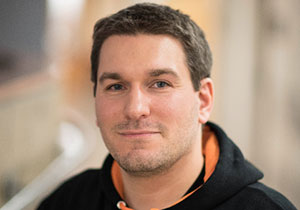 Resolving the 3D shape of molecules may help cure cancer
Understanding the structural mechanism of cell cycle kinases could lead to therapeutic intervention against the disease
Dr. Nicolas Tavernier
Program in Systems Biology, Lunenfeld-Tanenbaum Research Institute, Sinai Hospital System
As a cell biology researcher, my goal is to further our understanding of the molecular basis of tumorigenesis.
Cell division is carried out by a myriad of proteins including a class of enzymes called protein kinases, which transfer a tag called phosphate onto other proteins (their substrates) to modulate their activity, function or localization within the cell.
Over-expression or over-activation of these kinases lead to a deregulation of cell division and promote tumorigenesis. Therefore, explaining how protein kinases are turned on and off in a controlled manner will clarify how cancer formation and could potentially be treated.
To do this, we are mainly using protein crystallography followed by X-ray diffraction. This powerful technique reveals the structure of proteins and their complexes at an atomic resolution, which will lead to an understanding of how they function and can be deregulated in response to disease.
By literally seeing how proteins work together, we will be able to turn off the process of cancer development with drug-like molecules and medication.
Further reading:
Date modified: