Statement from Dr. Brian H. Rowe: Critical Care Sciences Update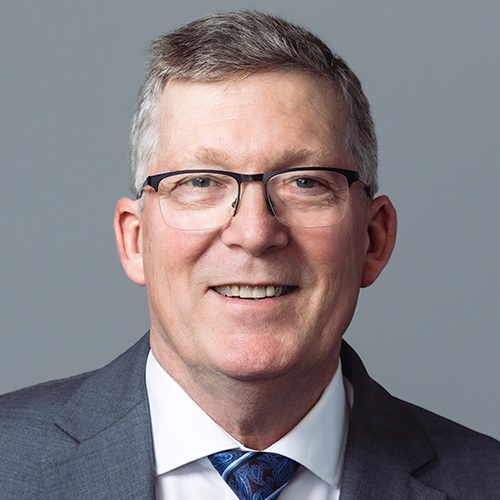 Each year, over 100,000 Canadians receive life-saving care in Intensive Care Units (ICUs). As a vital part of our health care system, ICU personnel provide time sensitive, multidisciplinary care to these individuals. Many of the patients with acute health crises cared for in ICUs involve the circulatory and respiratory systems, such as conditions of the heart, lung, brain (stroke), and blood and blood vessels. According to the Canadian Institute for Health Information (CIHI), from 2018-19, critical illnesses such as COPD and bronchitis, heart failure and heart attack were three of the top five reasons for hospital stays in Canada.
Due to the complex nature of critical care, significant challenges are faced within ICU settings. Moreover, the COVID-19 pandemic has amplified current challenges as well as introduced new hurdles to the provision of care. There are increasing demands for blood products, new protocols for personal protective equipment (PPE), management of specialized COVID-19 ICUs, and limited family visitations for those facing critical illnesses. Unsurprisingly, our critical care community has met these challenges by responding quickly to this new environment and embracing innovative approaches to address the new realities resulting from the COVID-19 pandemic. Adopting new approaches within the ICU in the COVID-19 context is supported by evidence-based research protocols funded through the Phase 1 and Phase 2 CIHR COVID-19 Rapid Research Funding Opportunities. Additionally, the Institute of Circulatory and Respiratory Health (ICRH) established an operating grant for clinical research infrastructure support for COVID-19 in May 2020 to support two Institute-funded networks involved in the pandemic research response.
On July 23, 2020, the Government of Canada announced a strategic investment of $5.7M for a sepsis research network. This funding was possible through partnerships between our Institute and the CIHR Institutes of Infection and Immunity (III), Nutrition, Metabolism and Diabetes (INMD), Population and Public Health (IPPH), as well as Mitacs. The new national research network – Sepsis Canada – will bring together 190 clinicians, scientists, and patient representatives from across the country to find the most effective and enduring approaches to mitigate this critical and long-standing health challenge.
On behalf of the entire community, the ICRH team would like to extend congratulations to Dr. Maureen Meade, the recipient of the 2020 CIHR-ICRH/CCCS Distinguished Lecturer Award in Critical Care Sciences. This annual award is part of a series of Distinguished Lecturer Awards that recognizes an individual's outstanding contribution to the advancement of critical care sciences in Canada. Although this year's plenary lecture will be delivered virtually at the Critical Care Forum Canada (CCCF) conference, we very much look forward to hearing about the role of research in Dr. Meade's contributions to enhancing evidence-based critical care here and around the globe. ICRH is committed to collaborating with the Canadian Critical Care Society (CCCS) to provide professional and career development opportunities at CCCF to support the development of the next generation of scientific leaders in critical care sciences.
While World Sepsis Day and Canadian Intensive Care Week shines a spotlight on acute critical illnesses, continued research in these areas is still urgently needed. Please join me in thanking clinicians, scientists and patients for their tireless work and dedication - particularly with the added stress of COVID-19 - to delivering high quality care and building new research directions and evidence within the critical care sciences field.
Stay well!
Sincerely,
Dr. Brian H. Rowe
Scientific Director, CIHR Institute of Circulatory and Respiratory Health
Professor, University of Alberta
Date modified: