Indigenous community members contribute to a healthier future

Message from Dr. Carrie Bourassa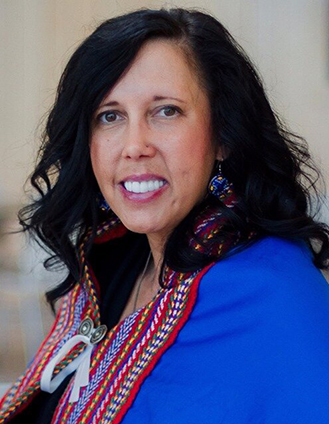 As Scientific Director of CIHR Institute of Indigenous Peoples' Health (CIHR-IIPH), I wish you a wonderful National Indigenous Peoples Day on June 21 and a happy National Indigenous History Month. While this may seem difficult due to the COVID-19 pandemic, I believe that the self-determination of First Nations, Inuit and Métis Peoples will see us through these difficult times. This resolve is exemplified by a CIHR-funded Kitatipithitamak mithwayawin (Cree for "we have ownership and sovereignty over health") multi-centre study of First Nation and allied scholars, community leaders and Elders, and Indigenous political organizations. This study is helping to develop countermeasures to COVID-19 through the incorporation of traditional knowledge.
As leader of Indigenous engagement for the new federal COVID-19 Immunity Task Force, I am aiming for Indigenous Peoples to be involved in developing Canada's Serosurveillance Roadmap - and ensuring that their opinions count.
Both of these efforts reflect my belief in the importance of participatory research by Indigenous community members - which is a key point of CIHR-IIPH's five-year strategic plan and CIHR's Action Plan. For instance, CIHR's Network Environments for Indigenous Health Research (NEIHR) program - a 16-year, $100.8 million investment by the Government of Canada - helps nine NEIHR centres across the country build capacity, research and knowledge translation that is focused on the priorities and values of First Nations, Inuit and Métis communities.
These projects all demonstrate that if we incorporate concepts of Indigenous wellness, strength, and resilience into health research, we will surely experience a healthier future.
Miigwetch, merci, thank you,
Dr. Carrie Bourassa
Scientific Director
CIHR Institute of Indigenous Peoples' Health
Related links:
Date modified: