Message from Dr. Brian H. Rowe: Update in Blood Sciences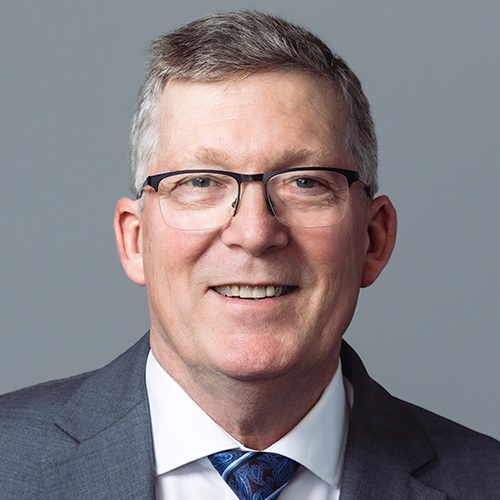 Dear research colleagues,
We hope you and your families are well and healthy during these challenging times. At the Institute, even though we continue to work remotely, we have been busy working with colleagues and partners to understand the opportunities, challenges and impacts on health research as a result of the COVID-19 pandemic. Through this process we have seen and heard of ongoing promising health research activities taking place throughout many of our mandate areas and across every research pillar. Today, I would like to provide an update on some important research activities in the area of blood and blood vessels sciences.
In typical Canadian fashion, researchers have risen to the challenge to understand the disease mechanisms of COVID-19 and to develop potential treatments. In terms of disease mechanisms, in some patients with COVID-19 infections, venous thromboembolism is emerging as an important contributor to critical illness. It is not clear whether the thrombosis is the result of increased clot formation or impairments in thrombus breakdown once it has formed. To better understand abnormal clotting in these critically ill patients with COVID-19 infections, the Canadian Venous Thromboembolism Research Network (CanVECTOR) and the Canadian Critical Care Trials Group (CCCTG) are collaborating on a large global randomized controlled trial using an adaptive design involving innovative anticoagulation strategies that aim to improve overall outcomes and reduce thrombosis in patients hospitalized with COVID-19. This intervention will be part of the Randomized, Embedded, Multi-factorial, Adaptive Platform trial for Community-Acquired Pneumonia (REMAP-CAP), partially funded by the Strategy for Patient Oriented Research (SPOR) at CIHR.
In terms of potential treatments, in addition to the various pharmaceutical efforts, the use of convalescent plasma from individuals who have recovered from COVID-19 is gaining international attention. The Canadian Blood Services (CBS) and Héma-Québec recently launched the CONCOR-1 Trial, a clinical trial designed to test the safety and effectiveness of COVID-19 convalescent plasma as a possible treatment for patients infected with COVID-19. This Canadian-led trial is supported by a multidisciplinary team of experts from ten countries, including the New York Blood Center in the United States.
Canadians have also responded to the pandemic by helping to strengthen our national blood bank inventory. As provinces begin phasing in the re-opening of the economy and introducing more surgical procedures, we anticipate an increase need for blood, platelets, plasma, and various blood products. As such, CBS will still require regular blood donations to keep up with demand and we encourage anyone who is willing and able to please give where you can to Canada's Lifeline.
In addition to the advancements needed to address abnormal clotting in critically ill patients with COVID-19 infections, we must not ignore other consequences of thrombosis and vascular disease such as such as peripheral vascular disease, stroke, coronary artery disease, heart failure, arrhythmias, and hypertension. Blood clots are associated with the three leading cardiovascular killers: heart attack, thromboembolic stroke and venous thromboembolism (VTE). Upcoming awareness campaigns, like Hypertension Month (May) and Stroke Awareness Month (June), are important reminders of the continued need for high-quality, non-COVID-19 research in multiple intersecting areas of our Institute mandate including the cardiovascular, stroke, blood and blood vessel sciences. Medical research is one of the many tools at our disposal for helping patients mitigate their known health risks and encouraging wellness and healthy lifestyles.
The current circumstances have created challenges for patients and our health care system. Despite the importance of detecting, treating, and preventing this viral infection, our Institute has heard of many examples of the unintended consequences of the pandemic on patients with non-COVID-19 conditions. Although there may be some apprehension on the part of Canadians about seeking medical attention, it is imperative that we assure patients and family members that all conditions are welcomed, treated appropriately and the health system is safe to receive care. Delays in seeking care can be deadly!
Once again, we extend our sincere thanks to all of the ICRH members for their collaborative research, clinical and advocacy efforts to improve the health of all Canadians during this pandemic period. Please take care of yourselves, your staff/patients, and your families!
Sincerely,
Dr. Brian H. Rowe
Scientific Director, CIHR Institute of Circulatory and Respiratory Health
Professor, University of Alberta
Date modified: