Funded Projects: Cannabis Team Grants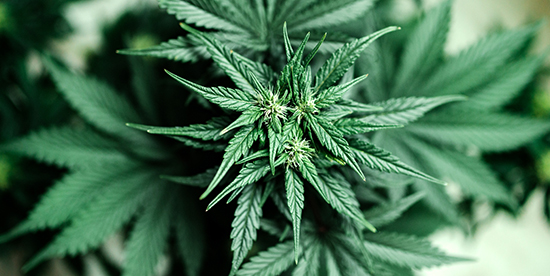 On Oct. 17, 2018, the Cannabis Act came into force in Canada, legalizing non-medical cannabis products. There remain many unknowns about the use of cannabis, its health and safety effects and the behavioural, social, cultural, ethical and economic implications of legalization — both nationally and across jurisdictions.
The Team Grant: Cannabis Research in Priority Areas and Team Grant: Partnerships for Cannabis Policy Evaluation funding opportunities were developed as part of the Integrated Cannabis Research Strategy (ICRS), to produce research evidence to inform current and future cannabis policy, therapeutic practice, harm reduction and prevention efforts.
Cannabis Research in Priority Areas
This $19.5 million team grant funding opportunity supports projects that explore in more detail the potential therapeutic benefits and harms associated with cannabis use in a number of targeted areas identified through previous consultations. These areas include cancer, cardio-respiratory/sleep, neurodevelopment, Indigenous Peoples' health, pain including arthritis pain, mental health, multiple sclerosis and veterans' health. These grants will address stakeholder priorities by supporting research in specific, defined areas to strengthen the evidence base and build cannabis-related research capacity.
This funding opportunity was developed in partnership with the Arthritis Society, Canadian Cancer Society, Mental Health Commission of Canada, Multiple Sclerosis Society of Canada, and Veterans Affairs Canada.
See competition results:
Partnership for Cannabis Policy Evaluation
Cannabis-related policies across jurisdictions have the potential to impact the health of Canadians. Robust, coordinated evaluation is required to monitor the health impacts of these policies, both positive and negative, so policies can be adapted in near–real time to maximize benefits and minimize harms for all Canadians. This $4.95 million funding opportunity supports projects that evaluate the implementation and impact of cannabis-related policies to identify best practices from both public health and public safety perspectives.
This funding opportunity was developed in partnership with the Canadian Centre on Substance Use and Addiction.
Date modified: