Statement from Dr. Brian H. Rowe: Heart Health Month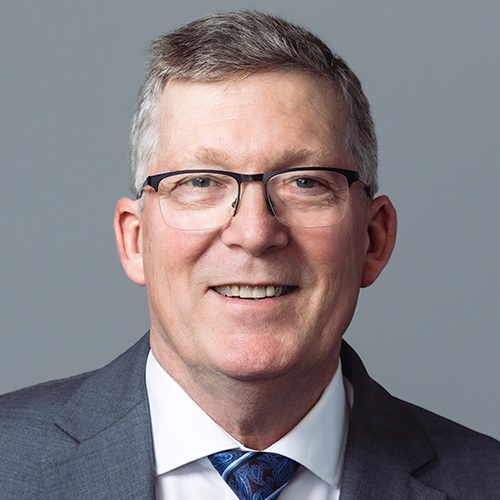 February is Heart Health Month and provides an opportunity to draw attention to an area that is at the core of our Institute's mandate. It is a time to reflect on our collective advances within the field as well as evaluate daily lifestyle decisions that reduce the risk of developing heart disease. Continued investment in research to understand the causes as well as how to effectively prevent, manage and treat heart disease is of critical importance to ICRH and CIHR. Through research we have been able to improve heart disease outcomes, which have now been surpassed by cancer as the leading cause of death in developed countries. Despite this progress, there is a continued need for research investment as heart disease remains a leading cause of death and disability globally.
Survival following heart attack and other heart conditions have improved since the start of my practice days, increasing the need to better understand resulting chronic conditions such as heart failure. It is estimated that approximately 600,000 Canadians live with heart failure. The condition causes peripheral edema, exercise intolerance, shortness of breath, and sleep disorders. As heart failure progresses, patients may experience profound impacts on their quality of life and mental health. Although management of heart failure is complex and multi-disciplinary, evidence from research is making an impact for patients and their families.
Many of the risk factors for cardiovascular diseases and heart failure are also associated with vascular cognitive impairment (VCI) and has led to a growing recognition of an intimate connection between the heart and brain. VCI occurs as a result of damage to vessels that supply blood to the brain resulting in a range of dysfunction from subjective cognitive decline and mild cognitive impairment to dementia. The heart-brain connection is an emerging research area within our Institute and other major funding organizations. To support capacity development in this emerging area, the CIHR Institutes of Aging (IA), Neurosciences, Mental Health and Addiction (INMHA) and Circulatory and Respiratory Health (ICRH) are collaborating on an upcoming Health Research Training Platform Pilot (HRTP) funding opportunity focused on vascular cognitive impairment. This pilot HRTP program will allow CIHR to support the development of integrated training and mentoring environments and to ultimately position health research trainees and Early Career Researchers for career success.
Similarly, CIHR-ICRH is proud to partner in the European Research Area – Cardiovascular Diseases (ERA-CVD) network to support a transnational funding opportunity to prevent VCI through early detection of cardiovascular disease [ PDF (802 KB) - external link ]. Funded under Horizon 2020, ERA-CVD fosters collaboration between European countries and their partners to coordinate research efforts and funding programs. Our previous investments in ERA-CVD's third (JTC2018) and fourth (JTC2019) joint transnational calls enabled successful recipients to build effective collaborations on common multidisciplinary cardiovascular research projects.
Through partnered initiatives like the Women's Heart and Brain Health Chairs; Heart and Stroke Foundation's Seed/Catalyst Grants for Long-Term Commitment to Cardiovascular and Cerebrovascular Disease; Understanding Disease Prevention and Risk Factor Modification Grants; and the Distinguished Lecturer Awards in Cardiovascular Sciences, ICRH continues to leverage resources and expertise to support cardiovascular research. Our participation in these initiatives ensures that research informs prevention, diagnosis, treatment and policymaking for the Canadians impacted by heart disease.
As we begin Heart Health Month, I encourage all clinicians, scientists and patients to take steps to reduce their own risk for heart disease through effective preventive measures like smoking cessation, making good dietary choices, maintaining good sleep hygiene habits, and exercising regularly. My gratitude goes to all the researchers, health practitioners, clinicians and individuals with lived experience who work tirelessly to keep heart health at the forefront of our minds.
Dr. Brian H. Rowe
Scientific Director, CIHR Institute of Circulatory and Respiratory Health
Professor, University of Alberta
Date modified: