Caring for dementia patients in pain

Researcher explores ways that caregivers and health care professionals can better assess and treat pain in people with dementia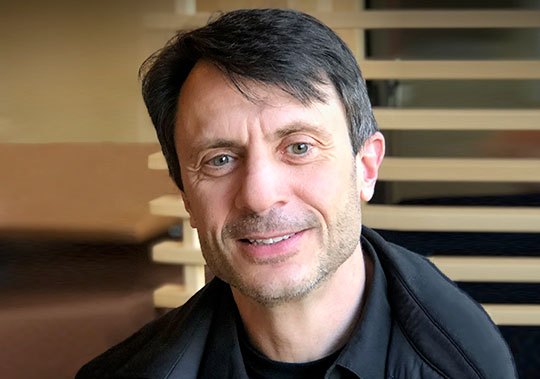 December 18, 2019
In Canada, over 430,000 dementia patients (aged 65 and up) experience problems that include memory loss and the inability to communicate.
Dr. Thomas Hadjistavropoulos, a Research Chair in Aging and Health at the University of Regina, is exploring ways that caregivers and health care professionals can better assess and treat pain in people with dementia.
"Because dementia patients have a hard time communicating pain, they can become agitated," said Dr. Hadjistavropoulos. "As a result, health care professionals often diagnose it as a psychiatric problem and use psychotropic medications for treatment. Unfortunately, this does not lead to better care for patients. In fact, the medication can cause death among those who are frail."
With the support of CIHR funding, Dr. Hadjistavropoulos is studying nonverbal pain expressions among older patients with dementia and developing methods to assess those expressions. Rather than waiting years for his research findings to translate into widespread clinical practice, he is also trying to fast track the dissemination of this information through a social media campaign called #SeePainMoreClearly.
"With this campaign, we are encouraging health care professionals to visit our SeePainMoreClearly website, and learn about how seniors with dementia communicate pain," noted Dr. Hadjistavropoulos. "We are also providing an information video and hyperlinks to other websites and media stories so that family members can help identify the problem too."
Five weeks into the campaign, #SeePainMoreClearly received over three million impressions on Twitter, and was viewed in 14 countries.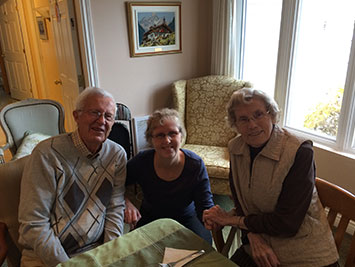 Mary Brachaniec, a patient living with inflammatory arthritis, joined CIHR's Chronic Pain Network as a patient partner in 2017 and, by sharing her insights, helped Dr. Hadjistavropoulos to develop the Online chronic pain self-management for older adults program. In 2018, Ms. Brachaniec also provided a caregiver's perspective for Dr. Hadjistavropoulos' Pain in dementia research program, as both of her parents suffered from Alzheimer's Disease.
"One of my biggest fears was that mom or dad would experience pain and not be able to communicate it," said Ms. Brachaniec. "While health care workers tried to consistently provide support to my parents, they didn't use the checklist that Dr. Hadjistavropoulos' research team developed to properly assess and manage pain levels in dementia patients."
Ms. Brachaniec has now become a strong advocate for the #SeePainMoreClearly campaign in an effort to improve overall quality of life for dementia patients, and to assist their families and caregivers.
"I share tweets of our key messages and send them to dementia caregiving websites around the world to broaden the impact and reach of Dr. Hadjistavropoulos' work," noted Ms. Brachaniec. "I also helped develop a short information video for SeePainMoreClearly that teaches caregivers how to identify pain among older patients with dementia so that they can receive the necessary treatment."
Dr. Jane Rylett, Scientific Director of the CIHR Institute of Aging, values Dr. Hadjistavropoulos' innovative steps to translate knowledge quickly into action.
"While some neuroscientists search for ways to cure dementia, Dr. Hadjistavropoulos is investigating how health care professionals and family members can help relieve pain among those who suffer from the disease through fast and effective knowledge translation," said Dr. Rylett. "I hope that his social media campaign will motivate policy makers to implement his research findings as standard forms of treatment for dementia patients in hospitals and long-term care facilities across Canada."
Date modified: