2019 Recognition Prize Winners – CIHR Institute of Aging
CIHR Institute of Aging Betty Havens Award for Knowledge Translation in Aging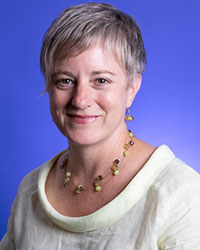 Recipient: Dr. Barbara Farrell
Bruyère Research Institute
Dr. Barbara Farrell is a Scientist with the Bruyère Research Institute (Ottawa), Assistant Professor with the Department of Family Medicine, University of Ottawa and Adjunct Assistant Professor with the School of Pharmacy, University of Waterloo. She is a pharmacist in the Bruyère Geriatric Day Hospital, working for over 20 years with an interprofessional team in managing polypharmacy and reducing or stopping medications that have more potential for harm than benefit. Dr. Farrell developed a passion for this work after observing the significant benefits in health and quality of life with the reduction of unnecessary medication.
Since 2013, Dr. Farrell has led the Deprescribing Guidelines Research team at the Bruyère Research Institute. This team, in collaboration with many stakeholders and users, has produced a series of evidence-based Canadian guidelines for deprescribing and a number of knowledge mobilization tools that are now being used worldwide. Going beyond traditional guideline publications, Dr. Farrell's team has an active social media presence (@deprescribing) and has developed guideline-based decision support algorithms, patient pamphlets and infographics, whiteboard videos about how to use the guidelines, and a mobile application.
Dr. Farrell manages the website Deprescribing (with over 5,000 unique visitors per month) and, in 2018, hosted the first international deprescribing guidelines symposium. In 2011, she received the Canadian Pharmacist of the Year award from the Canadian Pharmacists Association for her work in research, education, and mentoring; and in 2018, the Exceptional Achievement in Research and Academia award from the Ontario Pharmacists Association. Dr. Farrell is a founding member of the Canadian Deprescribing Network.
CIHR Institute of Aging Fellowship Prize of Excellence in Research on Aging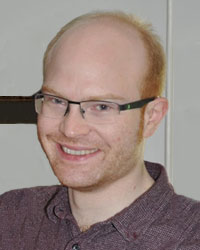 Recipient: Dr. John Anderson
Centre for Addiction and Mental Health (CAMH)
Dr. John Anderson is interested in aging, attention, and memory and how environmental factors and traits, such as circadian rhythms or second language acquisition, alter what we believe to be true of all of the above. His research utilizes behavioral and neuroimaging techniques together to explore the themes outlined above.
Depression is known to be a significant risk factor for conversion from healthy aging to mild cognitive impairment (MCI), and from MCI to Alzheimer's Disease. The pathways affected by depression and dementia are thought to overlap; however, evidence linking the two is tenuous. At the Kimel Lab at the Centre for Addiction and Mental Health (CAMH), Dr. Anderson is exploring how depression affects grey and white matter microstructure across the spectrum of healthy aging to dementia using multi-shell DWI acquisitions. Dr. Anderson and his team hope that, by identifying common pathways underlying depression and dementia, they can identify individuals at-risk for dementia earlier, and perhaps prevent conversion by treating the depressive symptoms.
CIHR Institute of Aging Anne Martin-Matthews Doctoral Prize of Excellence in Research on Aging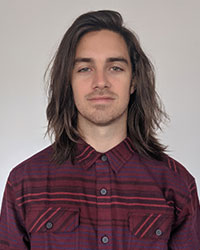 Recipient: Samuel Guay
Hôpital du Sacré-Coeur de Montréal
Samuel Guay is a first-year PhD student in Cognitive Neurosciences in the Department of Psychology at the Université de Montréal. He completed a bachelor's degree in Psychology at the Université du Québec à Trois-Rivières before joining the Sports & Trauma Applied Research Lab at the CIUSSS NIM Research Centre [in French only].
Mr. Guay's research focuses on the neuropathology underlying abnormal brain changes in retired athletes with a history of sport-related concussions. Using a multimodal neuroimaging approach, he hopes to facilitate the identification of athletes at-risk of suffering from neurodegeneration by defining a distinctive biological signature of the long-term effects of repetitive blows to the head. Mr. Guay aspires to a career that will allow him to leverage his expertise in concussions, aging and open science to improve the quality of life for athletes who suffer silently.
Date modified: