Preventing fear of needles among patients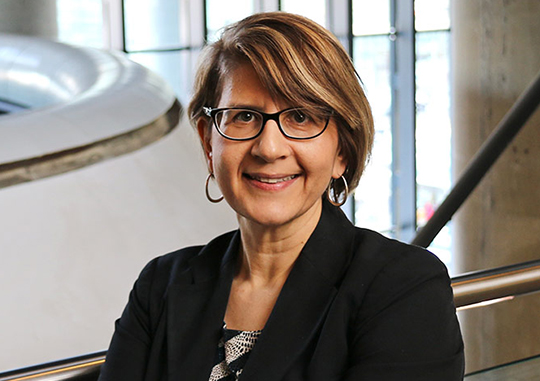 November 22, 2019
In Canada, influenza leads to over 12,000 hospital admissions and 3,500 deaths each year. While receiving the flu vaccine can help to prevent the spread of this virus, many Canadians avoid the vaccine because of their fear of needles.
Supported by CIHR funding, Dr. Anna Taddio, a pharmacy professor from the University of Toronto, and senior associate scientist at Toronto's Hospital for Sick Children, is examining ways to alleviate these fears through her Help ELiminate Pain in Kids and Adults (HELPinKids&Adults) program.
"Patients care about pain," said Dr. Taddio. "So how do we deliver health care in a way that respects their wishes while mitigating those possible fears? One solution is to encourage nurses to use a comfort, ask, relax, and distract (CARD) tool with patients during needle injections."
For comfort, patients can request that nurses numb their skin prior to vaccination in order to alleviate pain. Patients can also ask questions about the procedure overall, such as: what does the needle look like? To help patients relax, nurses can guide them in taking deep breaths during the injection. Finally, patients can distract themselves by playing games or doing other activities during the procedure.
CARD was evaluated in a clinical trial at 10 schools in the Niagara region. During vaccine immunizations, children in five schools received CARD's psychological support, while children in the other five schools received standard health care treatment.
"Children who received the psychological support were less afraid and less dizzy," noted Dr. Taddio. "They also reported having more positive experiences with vaccination. This will reduce the likelihood that they will be afraid in the future."
The research team that helped Dr. Taddio develop CARD included students, nurses, educators, psychologists, doctors, policy makers, and parents – including Kate Robson. She believes that CARD helped her daughter overcome a fear of needles that stemmed from treatment at a neonatal intensive care unit.
"By using CARD and listening to their concerns, Dr. Taddio is really giving children the chance to take a leadership role in their own health care," said Ms. Robson. "I think it should become part of treatment for adult patients as well."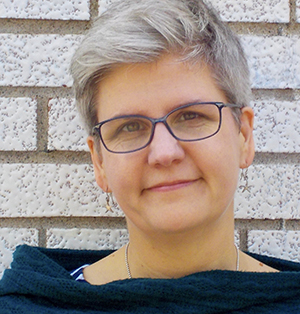 Ms. Robson would like all policy makers and health care community representatives to encourage CARD as a new standard of practice.
"It would be great to see people in public health, ministries of health, pharmacy associations, and other big health organizations working together to champion CARD because it will change how treatment is provided at institutional and personal levels," she said.
CARD is now being implemented as an immunization tool at schools in Ontario, Alberta, and British Columbia. Policy makers are also impressed with how the tool breaks down silos and encourages community collaboration in research. As well, unlike other innovations, CARD does not involve the implementation of expensive equipment and new medication.
"CARD is a cost-free tool that offers better care to patients – and it can also be adapted for other settings," said Dr. Taddio. "For instance, teachers are now interested in using this technique to help students deal with pain when they fall, dentists think it may help patients face fears at their clinics, and doctors and nurses want to use it as a way to help children face pain at hospitals. Overall, CARD is a major step forward."
Date modified: