International Men's Day and CIHR Investments in Boys' and Men's Health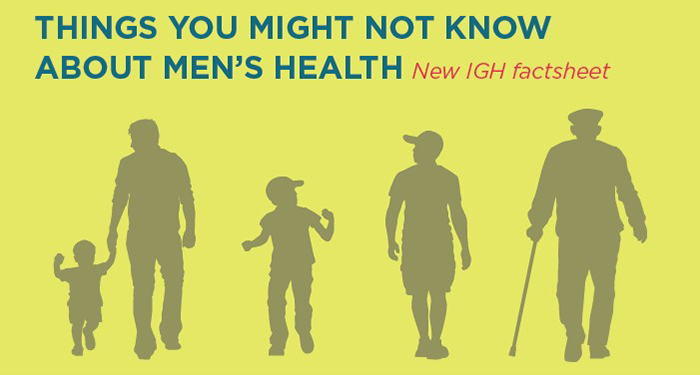 Why do men have a shorter life expectancy than women? What do frequent cycling, using a cellphone and wearing tight pants have in common? Check out this men's health fact sheet to find out!
Did you know that according to an article published last week in The Lancet, boys born in 2018 will live on average 4.5 fewer years than girls? In addition, public health systems globally are less easily accessed by men. This demonstrates the global need to raise the profile of men's health.
CIHR is proud to support researchers addressing key challenges in boys' and men's health through a total investment of over $15 million since 2007. For International Men's Day, we are celebrating the innovative and solutions-focused research, programs and outreach developing in Canada around men's health.
Men's health facts and research highlights
Learn More About IGH-funded Research in Boys' and Men's Health
Date modified: