Parenting strategies may help preterm babies thrive

An interview with Dr. Steven Miller and Dr. Isabel Benavente-Fernández on their research into the social economic status of parents and the link to cognitive outcomes in very preterm babies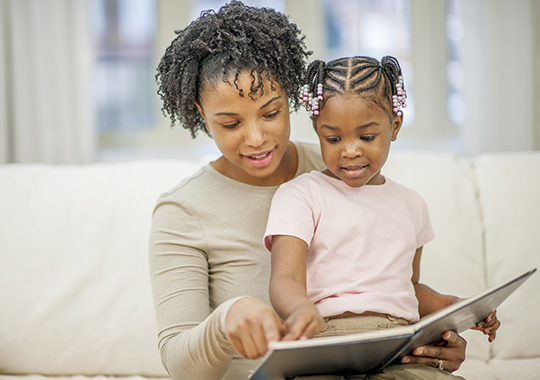 November 5, 2019
Preterm babies have a high risk of brain injury. This damage often causes neurodevelopmental disabilities and cognitive challenges later in life. Although much is known about the link between brain injury and neurodevelopmental disabilities, not much is known about the role of environments and experiences in mitigating the impact of brain injury in premature babies.
A recent CIHR-funded study has yielded new evidence on the association between socioeconomic status, as measured by maternal education, and cognitive development in preschool aged children. The study was carried out by Dr. Isabel Benavente-Fernández, a neonatologist and researcher at University Hospital Puerta del Mar in Cádiz, Spain, while working as a postdoctoral fellow with Dr. Steven Miller, a pediatric neurologist and scientist at SickKids and the University of Toronto. The study was part of a national research collaboration led by Dr. Miller and colleagues across the country.
With colleagues at BC Children's Hospital, Dr. Benavente-Fernández and Dr. Miller conducted neurological assessments on 170 premature babies at 1.5, 3, and 4.5 years of age. They compared the cognitive scores from the assessment with the education levels of the mothers, including primary, secondary, graduate and postgraduate education. They found that the cognitive scores of children born to mothers with postgraduate degrees were the same for children who had suffered brain injury and those who didn't. This finding suggests that maternal education is a factor in overcoming brain injury and promoting healthy neurodevelopment. The next step is to determine what exactly these mothers do for their babies and to develop strategies or interventions for all parents. The study was published in JAMA Network Open in May 2019.
Dr. Miller and Dr. Benavente-Fernández responded to questions about the study, the significance of the results, and the implications for further research.
What led you to carry out this study?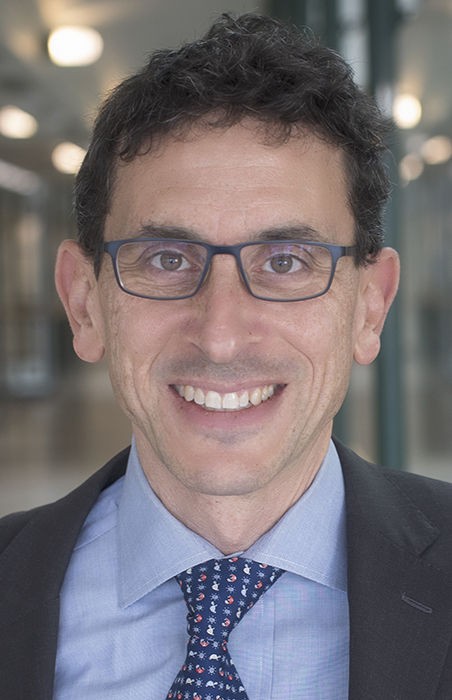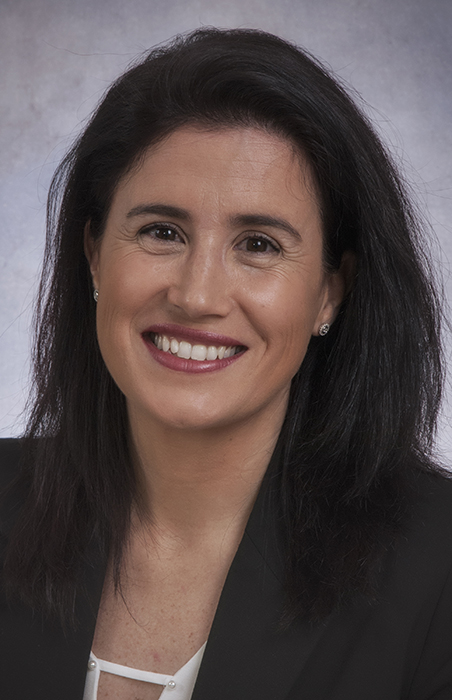 Dr. Miller: Our CIHR-funded research program has focused on identifying the clinical care practices in the Neonatal Intensive Care Unit (NICU) that predict brain injury and promote, or hinder, optimal brain development of babies born preterm. As a pediatric neurologist and clinician-scientist, I see children born preterm whose outcomes are not well predicted by the presence or absence of brain injury, or by events during their NICU care. Given this, and a growing awareness of how social disparities contribute to brain development in children, it seemed time to broaden our focus to factors outside of the NICU, namely socio-economic status (SES).
Dr. Benavente-Fernández: From my perspective, as a neonatologist, it's sometimes hard to know what matters the most when you are treating acutely ill preterm neonates. When working at the bedside in the NICU it's not easy to have a "long-term" view and get a clear idea of what clinical care strategies best foster long-term developmental outcomes. As a clinician-researcher, I am fortunate enough to practice neonatal neurology in the NICU but also pursue long-term follow up. That has helped me understand over the years that each preterm infant has a unique development and no single brain injury predicts a fixed developmental outcome. So even while I have learned through the years to be more cautious when giving prognosis information to parents in the course of NICU admission it's always surprising how some preterm infants have optimal development despite having severe brain injuries while others seem to struggle with challenges even when they didn't seem to have severe injury. Always interested in neuroimaging and prognosis of children born preterm, the opportunity to work for a year at Dr. Miller's lab in SickKids as a postdoctoral fellow enabled me to develop a very different view of what matters the most for the outcome of this vulnerable population. How surprising it was for me to see that SES was the factor that was most consistently demonstrated to be important, even to the point to be "balanced" with brain injury on the relative importance of later cognitive outcomes.
What makes the study and its findings significant to you?
Dr. Miller: The findings of this study show us that as a research community we need to think about the development of babies born preterm with a broader lens and longer term. By a broader lens, I mean that we need to integrate perspectives from neuroscience, health science and social sciences for a more holistic approach to identifying opportunities to promote better outcomes of children born preterm. We regularly hear from parents in the NICU that their dream is for their children to thrive. This study suggests that opportunities to foster that dream are present in the NICU and also when these children go home. The finding that the relationship between brain injury and development is attenuated in those children whose families had higher SES suggests that we have more opportunities to protect the developing brain. The findings of this study also point to the need to follow children over the long-term; important findings only become apparent beyond the 3-5 year period of traditional research grants.
Dr. Benavente-Fernández: Once I arrived in Canada, I quickly realized there were notable differences in terms of resources, economy and employment with Spain and even more to my region of Cádiz where we have about 40% unemployment. At first I thought that differences in SES should mean no differences in preterm outcomes since both countries have strong public health services and excellent NICU care. As the analyses showed, it was clear that I had not fully appreciated the importance of SES. With Dr. Miller's support, I succeeded in getting financial support to build a similar cohort of preterm infants in my region. This will enable us to compare outcomes in these very different SES settings of Canada and Spain. Our findings are also significant to me in my daily clinical practice in the NICU and follow-up clinic where now I advise parents on strategies to promote cognitive development, such as reading and talking to their children, and help them reach centres where they can learn about supportive parenting.
Now that you've provided evidence of an association between socioeconomic status and cognitive outcomes in preterm babies, where do you think further research or other action should be directed?
Dr. Benavente-Fernández: While there is still room for improvement in NICU care in terms of advanced monitoring, diagnostic and therapeutic technology, it seems now clear to me that we need to think "out of the box" and improve SES of this vulnerable population. Understanding SES as an amalgam should allow us to integrate strategies to improve parental education, parenting styles, access to resources, and promote early exposure. Here is where the public health systems we have in common in both countries have the opportunity to play a major role by implementing and evaluating policies that support the long-term development of children born preterm.
Dr. Miller: The next research questions that arise from this work are identifying the elements that accompany higher maternal education that can be modified by clinical care and policy such as exposing children to reading, supportive parenting, and optimal nutrition. Approaches to these issues should involve experimental scientists, clinical researchers, as well as health services and policy researchers. This broadens the approaches we can consider to protect the developing brain and promote optimal developmental outcomes for children from traditional pharmacological approaches through more social interventions and supportive health-services.
Date modified: