CIHR Data Analysis Using Existing Databases and Cohorts Grant Research Updates: Awardee profiles – 2017
Profile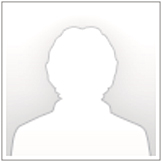 Adolescent injury, substance use, and mental health: An exploration of rates, determinants, and comorbidities in Canadian survey data
Name: Mark Asbridge
Institution: Dalhousie University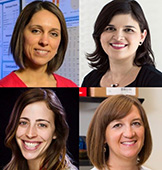 Artificial sweeteners during pregnancy: Do they alter the baby's microbiome?

Secondary analysis of the CHILD birth cohort to assess the impact of maternal non-nutritive sweetener consumption on the fecal metagenome and urinary metabolome of infant offspring
Name: Meghan Azad and Marie-Claire Arrieta (co-PIs), Laura Sycuro (Co-I) and Isabel Laforest Lapointe (Postdoctoral Fellow)
Institution: University of Calgary and University of Manitoba
In the CHILD Study, we have already found that maternal consumption of non-nutritive sweeteners (NNS) during pregnancy is associated with infant obesity, but we don't know why. In this project, using stool samples from infants in the CHILD cohort, we found that gut bacteria might play a role in this relationship. We are doing more in-depth analyses to understand which specific bacteria are involved, how these bacteria affect infant metabolism and weight gain, and which mothers and infants are most affected by NNS. The results of this research will provide new information about the development of childhood obesity, and help guide nutrition recommendations for pregnant women.
Twitter:
Websites: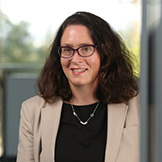 Impact of asthma diagnosed during pregnancy on perinatal outcomes
Name: Lucie Blais
Institution: Faculty of Pharmacy, Université de Montréal
Asthma firstly diagnosed during pregnancy may be of a different nature than asthma diagnosed during pregnancy, maybe more difficult to treat, and may have stronger consequences on the newborn.
We compared the risk of prematurity and low birth weight between women who were diagnosed with asthma in the two years prior to pregnancy and those who developed asthma during pregnancy. We observed that women who developed asthma during pregnancy were at increased risks of having a premature delivery and a baby with a low birth weight. Further research is needed to know whether this increased risk is due to the nature of asthma itself being more severe when developed during pregnancy or it is due to the fact that physicians and women are more reluctant to start the required treatment when asthma is diagnosed during pregnancy.
Twitter: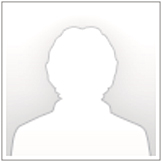 Mining the gap: Establishment of pregnancy-specific laboratory reference intervals using provincial laboratory data
Name: Vilte Barakauskas
Institution: B.C. Women's Hospital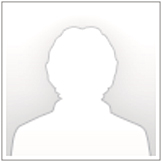 Perinatal exposure to perfluoroalkyl substances (PFASs) and polybrominated diphenyl ethers (PBDEs) and weight gain trajectory in children: Data from the maternal-infant research on environmental chemicals (MIREC) cohort
Name: Maryse Bouchard
Institution: Centre hospitalier universitaire Sainte-Justine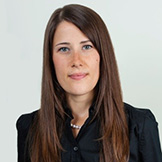 Depressive symptoms in adolescence: Do genetics and physical activity play a role?
Name: Jennifer Brunet
Institution: University of Ottawa
Although depression can occur at any age, the average age of onset of depression is decreasing and between 2-9% of adolescents are affected by major depressive disorder. These individuals have poorer educational, behavioural and health outcomes than do asymptomatic adolescents underscoring the critical need to identify and understand factors involved in the development and alleviation of depressive symptoms in this age demographic. Dr. Brunet's research focuses on identifying genetic variants contributing to depressive symptoms in adolescence, and determining whether physical activity plays a role in moderating this relationship while also exploring sex differences and investigating the role of timing and intensity of physical activity.
Findings from this study will lead to a better understanding of the etiology of depression in adolescence, and shed light on which subgroups may benefit most from physical activity interventions. Further, the study of physical activity and depressive symptoms over time will inform optimal age windows for intervention delivery, and help us to understand what patterns of physical activity lead to decreases in depressive symptoms.
Twitter:
Websites: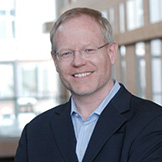 Impacts of Canada's minimum age for tobacco sales (MATS) laws on youth smoking behaviour, 2000-2014
Name: Russell C. Callaghan
Institution: University of Northern British Columbia, Northern Medical Program
Recently, the US Institute of Medicine and Health Canada have proposed that raising the minimum age for tobacco purchasing /sales to 21 years would likely lead to reductions in smoking behavior among young people. Surprisingly few studies, however, have assessed the potential impacts of minimum-age tobacco restrictions on youth smoking. As such, the current study aimed to evaluate the impacts of Canadian minimum age for tobacco sales (MATS) laws on youth smoking behavior. Study results demonstrated that Canadian MATS laws were associated with a significant impact on smoking behaviour among young people. In comparison to persons slightly younger than the MATS, age groups just older had sharply higher prevalence of current smoking and daily smoking, as well as higher rates of past-month cigarette consumption. Given these findings, it seems reasonable to argue that raising Canada's MATS laws would likely attenuate young people's initiation to current-smoker or daily-smoker status and total cigarette volume consumption in newly restricted age groups.
Twitter:
Website: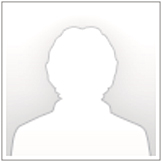 In through the out door: Do increasing pediatric emergency mental health presentations reflect poorer access to primary and outpatient mental health care?
Name: Leslie Campbell
Institution: Dalhousie University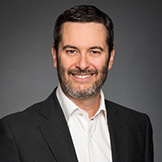 Can parenting behaviours influence adolescent mental health?
Name: Ian Colman
Institution: University of Ottawa
Our research sought to clarify how parenting practices influence adolescent mental health. We used data from a long-running study of several thousand Canadian children. When the children were young, parents reported on positive behaviours (e.g., frequently praising the child) and the use of harsh discipline (e.g., yelling at the child). When the children reached age 12, they completed structured assessments of their mental health, including symptoms of depression, hyperactivity, conduct disorder, and suicidal thought. We found that positive parenting was linked to better adolescent mental health, particularly among girls, while harsh discipline was linked to worse adolescent mental health, particularly among boys. These results held after accounting for numerous other factors associated with parenting behaviours and mental health, such as poverty, parental education, and parental mental health. This suggests that programs aimed at supporting parents may have beneficial effects on their children's mental health.
Twitter:
Website: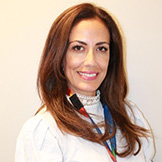 Infertility treatment and severe maternal morbidity
Name: Natalie Dayan
Institution: McGill University, McGill University Health Centre
Infertility Treatment (IT) is increasingly used in Canada to achieve pregnancy and in some cases is publicly funded. Research strongly suggests that obstetric complications are more common in IT than non-IT pregnancies but fewer studies have examined maternal complications specifically. In this study, we measured the link between IT and severe maternal morbidity (life-threatening complications occurring to a woman during pregnancy or up to 42 days after delivery) in Ontario.
We found that while severe maternal morbidity or death was thankfully rare, occurring in overall 1.5% of women, those who had undergone IT were 40% more likely to experience one of these serious outcomes even after accounting for maternal factors more common in IT users. This risk was particularly concentrated among women who had undergone more invasive forms of IT such as in vitro fertilization (IVF).
We are currently developing a risk score to identify women at risk for severe maternal morbidity. This work will help in the pre-conception counseling of all women, including those who use IT. Future planned studies will evaluate different IVF protocols and their relative contribution to severe maternal morbidity.
Twitter:
Websites: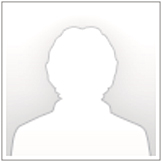 Perinatal use of immunosuppressant therapies and risk of infections in mothers and babies
Name: Mary De Vera
Institution: University of British Columbia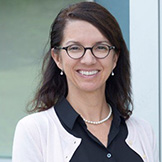 Flu shots during pregnancy

Influenza vaccination during pregnancy and child health
Name: Deshayne Fell
Institution: Children's Hospital of Eastern Ontario Research Institute and University of Ottawa
Influenza –– also known as the flu –– is an infectious illness caused by a virus that affects the nose, throat and lungs. Most people who get the flu become mildly ill and recover quickly; but others, such as pregnant women, may develop more serious illness. For this reason, pregnant women are advised to get the influenza vaccination (flu shot) each year. Despite this advice, Canadian research indicates that less than a third of pregnant women actually received a flu shot in recent years.
One important reason that pregnant women might decide not to get a flu shot is due to their concerns about safety for their children. Many research studies done over the past several years have examined the health of newborns whose mothers received a flu shot during pregnancy, and have found that it is safe and also helps to prevent the flu in young infants. Our study in Ontario extended this research by examining health outcomes of children up to five years of age in order to provide a more comprehensive understanding of the long-term safety of flu shots during pregnancy. We did not find any link between receiving a flu shot during pregnancy and child health outcomes such as respiratory infections, ear infections, or complex chronic illnesses including cancer. Although there was a small reduction in gastro-intestinal infections and a small increase in reported asthma among children born to mothers who received a flu shot during pregnancy, these associations were minor and should be assessed by other studies. 
Our study results have been accepted for publication in the British Medical Journal and we are currently finishing a similar study in Nova Scotia to look at different flu seasons. Our study findings to-date support the safety of flu shots during pregnancy, and will provide valuable information to pregnant women well as to health care providers working to ensure that mothers and their children are in the best possible health.
Twitter:
Website: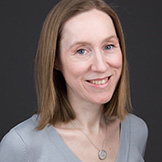 Mothers' well-being in pregnancy and associations with biological measures of stress in mothers, the placenta and newborns
Name: Catherine Herba
Institution: Université du Québec à Montréal and Centre de Recherche du CHU Sainte-Justine
Mothers' stress, depression and/or anxiety (SDA) in pregnancy have been associated with poorer child neurobehavioural outcomes, even after accounting for postnatal SDA and inherited influences. Elevated SDA may render the placenta less able to protect the fetus against harmful physiological effects of stress, increasing the child's vulnerability to stress. Using the 3D pregnancy cohort and biobank, we examine how SDA in pregnancy affects the child by studying stress markers in the glucocorticoid and serotonin signaling pathways. Our study is unique in its ability to assess associations among stress markers in mothers, placenta and newborns in relation to prenatal maternal SDA. At birth, placenta samples and mother and newborn hair samples were obtained. Hair cortisol concentration (HCC) can capture biological stress response in mothers and fetuses over the last pregnancy months. Placental glucocorticoid and serotonin gene expression was measured. First analyses suggest elevated mothers' HCC may be associated with altered placental glucocorticoid gene expression, whereas elevated newborn HCC may be associated with alterations in serotonin gene expression. Sexual dimorphism was observed in placental glucocorticoid and serotonin signaling pathways. Once completed, results from this study will help improve our understanding of how maternal SDA links to stress markers in the mother, fetus and placenta.
Twitter:
Websites: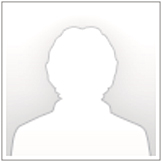 Parenting and children's BMI
Name: Lisa Kakinami
Institution: Concordia University
Our research aimed to investigate whether general parent-child interactions might predict children's future body mass index (BMI). A secondary objective was to investigate whether the child's behaviours or BMI would affect the way the parents interacted with them.
To answer these objectives, we used data from the Quebec Longitudinal Study of Child Development (QLSCD), a representative cohort of singleton births born in Quebec in 1998. Data from when the children were six to 12 years of age were utilized.
Although preliminary, two different sets of analyses (a linear mixed model, and a structural equation model utilizing path analysis) suggest that children with parents who were more permissive toward them (eg: not disciplining them for misbehaving) were more likely to have higher BMIs than children with parents who set expectations and enforced boundaries. We found no evidence that the BMI of the child, or the child's behaviours (eg: if they were more withdrawn, or more aggressive) affected the way the parents interacted with them.
Website: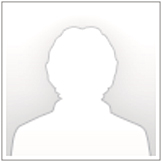 Mental health outcomes in pediatric survivors of traumatic injury compared to matched controls: A population based, retrospective study
Name: Sarvesh Logsetty
Institution: University of Manitoba

Innovation prediction models for risk assessment of preterm birth: A key step to improve care and outcomes
Name: Sarah McDonald
Institution: McMaster University
Preterm birth is a heterogeneous syndrome resulting from the interaction of numerous genetic and environmental factors. Given the heterogeneity of preterm birth, developing a comprehensive and uniform classification approach to examine clinical subtypes of preterm birth was seen as a priority by the Global Alliance to Prevent Prematurity and Stillbirth (GAPPS), to improve preterm surveillance, reporting and ultimately management. We used the GAPPS classification approach to study the following research question:
What are the prevalences of preterm birth phenotypes and their association with cesarean section and adverse neonatal outcomes for singleton births in multiparous women?
In this population-based cohort study of 8775 preterm births of multiparous women, two-thirds met criteria for at least one predefined phenotype. The distribution of preterm birth phenotypes varied in first and recurrent preterm births, although their associations with maternal and neonatal outcomes were similar.
Meaning: The consistency of the associations between preterm birth clinical conditions and adverse outcomes in the different levels of exposures provides validation for the phenotypic classification model.
Twitter:
Website: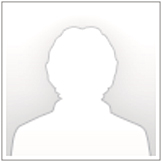 Intergenerational transmission of maternal ACEs on child behaviour at age 5: Risk and resilience factors
Name: Sheila Mcdonald
Institution: University of Calgary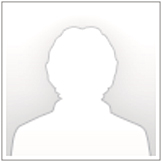 Prenatal biochemical screening and the long-term risk of cardiovascular disease and cancer
Name: Joel Ray
Institution: Unity Health Toronto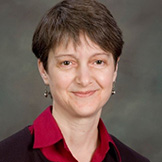 Do we preferentially prescribe insulin pumps to wealthier kids?: The Quebec and Manitoba experience
Name: Celia Rodd
Institution: University of Manitoba
All Canadian provinces have invested in programs to fund insulin pumps for children with Type 1 (juvenile) diabetes mellitus. The initial cost for the pump is approximately $7000 with ongoing annual costs of about $4000 for supplies. Intensive teaching is also required to ensure that the cutting edge technology is used safely and effectively.
Although Quebec provides funding to cover all pump-related costs, this is not true in Manitoba or Ontario, and an Ontario study has shown that wealthier and more educated families were more likely to receive pumps than disadvantaged families. By comparing data from Manitoba and Quebec, we hoped to answer the question of whether funding support and other program differences might lead to differences in access to pump therapy or complication rates due to diabetes or pump failures based on family income and education levels.
To date, our work has shown that wealthier and more educated families in both provinces were more likely to move to the pump than those with less income or education. We are currently comparing emergency room visits and hospital admissions to assess the impact of different program models on diabetes control and complications.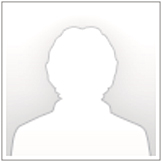 Copy number variation and mental illness in a pediatric community sample
Name: Russell Schachar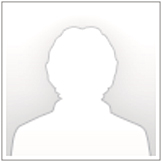 Adults born at extremely low birth weight (ELBW): Evidence of premature aging?
Name: Louis Schmidt
Institution: McMaster University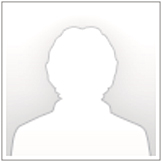 The nutritional vulnerability associated with food insecurity in Canada
Name: Valerie Tarasuk
Institution: Department of Nutritional Sciences, Faculty of Medicine, University of Toronto
Food insecurity, the inadequate access to food due to financial constraints, is a serious social and public health problem in our country, affecting more than 4 million Canadians. Drawing on data from the 2004 and 2015 Nutrition-focused Canadian Community Health Surveys, we examined the nutritional implications of food insecurity for children and adults in Canada. We found a clear gradient whereby the more severe the household food insecurity, the poorer dietary intakes, with people in severely food insecure households having substantially lower intakes of essential nutrients and lower intakes of the foods recommended by the 2019 Canada's Food Guide (i.e., fruits and vegetables, protein foods, and whole grains). Our results are consistent with other Canadian research showing greater budgetary compromises and higher rates of morbidity and mortality with more severe food insecurity. A comparison of the dietary intakes of adults in food insecure households in 2015 with the intakes of those in similarly food-insecure households in 2004 suggests that the dietary compromises associated with food insecurity have worsened over time. Our findings highlight the need for more effective policy interventions to reduce the prevalence and severity of food insecurity in Canada.
Twitter:
Website: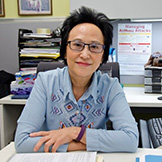 Do the patterns of health care use in early life predict subsequent risks of childhood respiratory conditions?

Early detection of childhood respiratory conditions
Name: Teresa To
Institution: The Hospital for Sick Children, Research Institute
Our study answered the question: What are the unique patterns of respiratory-related healthcare resource use in early childhood?  And, are they indications of later risks of childhood respiratory conditions such as asthma?
We found that in this birth cohort study with linked health administrative data, while most children had low and stable utilization of respiratory-related health resources, one in ten had high respiratory-related resource use between birth and 3 years of age. Those young children who experienced early wheezing, continued to incur higher all-cause healthcare costs from 3 to 5 years of age. However, they do not have a higher risk of developing asthma. Longer follow-up of these high-risk children is important to monitor their long-term risks of respiratory diseases.
The early-life patterns of respiratory-related resource use can be mapped to the children population to identify high-risk children and monitor their respiratory health burden and economic burden to the healthcare system. Early-life disease has a robust and economically meaningful impact on lifetime well-being, identifying children with a high demand for respiratory care early in life may facilitate prevention and intervention strategies to minimize their long-term morbidity.
Twitter:
Websites: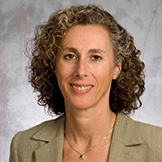 What works best for children with autism?

Understanding the breadth of services used by children with autism from age 3 to 11
Name: Wendy J. Unger
Institution: Hospital for Sick Children Research Institute
With autism becoming more common, it's critical to understand how services offered in the health, education and community sectors confer benefit to children with autism. Using data from the national Pathways Study, the research explored whether pre-school behavioural interventions (BI) contribute to better outcomes and which combination of health, behavioural, educational and community services are associated with better functioning. The analysis revealed no significant improvement in social and communication functioning for children receiving a BI in the pre-school years. Similarly, no significant improvement in IQ or symptom severity was observed. Similar results were found for speech & language and group-based services. A significant improvement in social functioning was found in children who received a combination of speech and language and BI during the pre-school years. Children who were continually mainstreamed from pre-school through age 11 also demonstrated better social functioning. Children with autism receive a wide variety of services with unknown evidence of effectiveness. Understanding which types of services are most effective is an area of active investigation. These findings are important for provincial policy makers grappling with how to design and pay for effective ASD programs that can achieve long lasting benefits.
Twitter:
Websites: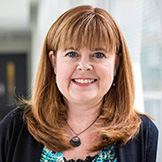 Providing end-of-life care to children – We can do better!
Name: Kimberley Widger
Institution: Lawrence S. Bloomberg Faculty of Nursing, University of Toronto
Children with life-threatening conditions deserve the highest quality of care aimed at maximizing quality of life and ensuring a good death in the preferred location Unfortunately, research with bereaved parents highlights the use of intensive medical treatments (e.g., intensive care unit admissions, ventilator support) at end-of-life with a high degree of associated suffering. In this study we aimed to improve our understanding of how many children with life-threatening conditions died in hospital and received intensive treatments as well as the specific patient characteristics associated with differences in the care provided. We found that 89% of children with a life-threatening condition died in hospital and 40% received high intensity healthcare at the end of life. Not surprisingly, age and diagnosis were associated with differences in location of death and high intensity health care use, however, differences based on province, distance from tertiary care center and living in rural areas are concerning indicators of potential inequities in the ability to access high quality care at end-of life.
Twitter:
Website:
Date modified: