Researcher seeks to determine the connection between Alzheimer's and sleep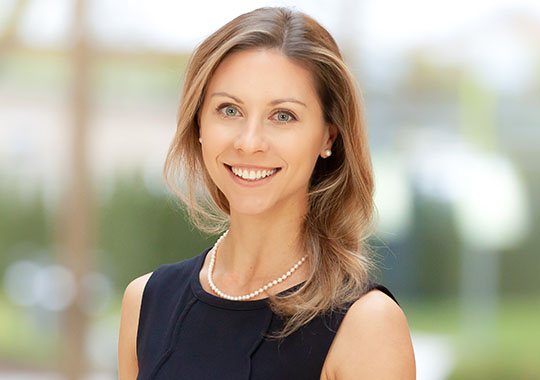 September 18, 2019
Alzheimer's disease is a devastating neurological condition that robs patients of their memories, disrupts their cognitive abilities, and ultimately leads to death. It also places a terrible burden on family members, who must care for a cherished loved one who no longer remembers them. While much work has been done to learn more about this disease, we have yet to find a cure or develop therapeutic treatments to stop its progression.
Dr. Brianne Kent, an early career researcher (ECR) at Harvard Medical School and Brigham and Women's Hospital, is involved in an exciting area of research that is seeking to determine the connection between Alzheimer's and sleep. By investigating whether sleep disturbances are a contributing factor to disease progression – and identifying the earliest symptoms associated with the underlying neuropathology of the disease – it is hoped that her work will lead to new targets for treatments that could prevent the severe memory loss.
"I've always been fascinated by the fundamental properties of the brain," said Dr. Kent. "We still have so much to learn about how our brains form memories – and by studying how we form and lose memories, we are beginning to glean hints about how best to strengthen our ability to retain those memories."
As a graduate student and postdoc, Dr. Kent has been supported by numerous grants and awards (including a Banting Postdoctoral Fellowship), and she has become a strong advocate for ECR training and career support. "I'm extremely grateful for the funding support that I've received thus far in my career," said Dr. Kent. "However, I know that funding and job security remain huge issues for many ECRs. There are a lot of scientists who want to stay in science and contribute to academia, but there are just not enough jobs available. Those who do find academic positions are all too often working on short-term contracts with no safety net. I'd like to see us increase the number of staff scientist positions at universities. While these positions are not professorships, they would still provide stability and a viable academic career path for ECRs."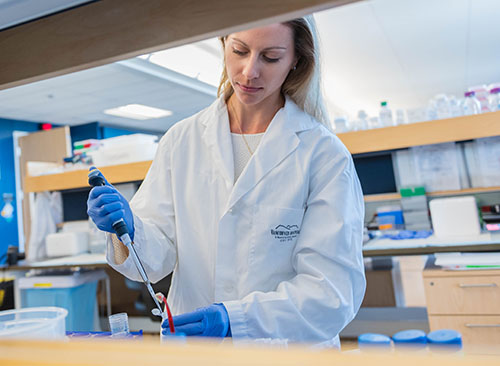 In addition to her work as a translational neuroscientist, Dr. Kent is also a leader within the health research community. She serves as a member of CIHR Governing Council, and is also engaged in research policy advocacy through organizations such as eLife and Future of Research – Vancouver.
"I think it's incredibly important for trainees to get involved in something outside of research – whether that's a committee, a club, volunteering, or even sports," noted Dr. Kent. "Research can be isolating, frustrating, and even quite daunting, given the long-term nature of its goals. Adding extra-curricular activities provides an opportunity for ECRs to achieve short-term goals, while also allowing us to meet new people and develop new skills."
To learn more, visit Dr. Kent's website or follow her on Twitter: @Brianne_Kent.
Learn more about health research training at CIHR.
Date modified: