Statement from Dr. Brian H. Rowe: Supporting Critical Care Research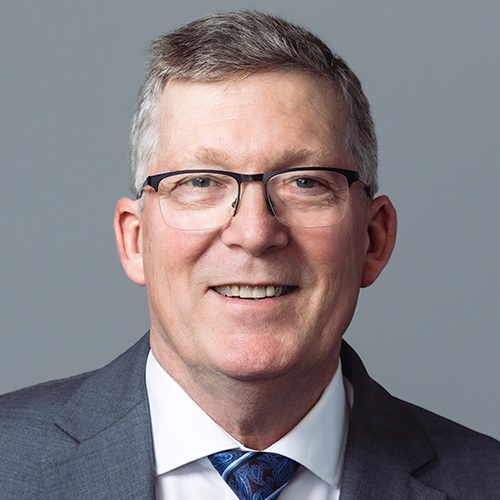 The fall season marks the time of year when we acknowledge the role of research in critical care medicine and recognize the excellent work of health care professionals who provide intensive care for some 100,000 Canadians every year. Beginning in September, we recognize Sepsis Awareness Month with World Sepsis Day occurring on September 13 and then from October 27 to November 2; we acknowledge Canadian Intensive Care Week.
One of the major challenges of the Canadian health care system are rising costs, which highlights the need for a more sustainable system. Treatment of sepsis accounts for a substantial proportion of an intensive care unit budget, and investments in research along with identification of strategies to reduce the prevalence and impact of sepsis will help contribute to a more sustainable system.
As with many complex medical challenges, treatment of sepsis often requires a multi-disciplinary approach. While an individual patient's presentation and comorbidities must be considered, external factors, such as socio- economic status and accessibility to health care, are also important determinants to health outcomes in sepsis.  It is imperative to develop a comprehensive approach to understanding sepsis by building research capacity, engaging researchers across the research and innovation ecosystem to produce robust evidence, and share of best practices.
To this end, the CIHR Institutes of Circulatory and Respiratory Health (ICRH), Infection and Immunity (III), Nutrition, Metabolism and Diabetes (INMD) and Population and Public Health (IPPH), hosted the National Sepsis Research Network Initiative Strengthening Workshop in June 2019 as part of development process of full applications to the CIHR Sepsis Research Network funding opportunity. The workshop brought together expert speakers, key stakeholders and partners, such as Mitacs, with the goal of developing, implementing and sustaining a national sepsis research agenda in Canada. Great strides were made in identifying tools, strategies, resources, and opportunities for collaboration within the CIHR Sepsis Research Network initiative. This Network will work to reduce sepsis rates, and the corresponding burden on patients, families and the health care system. We invite members of the critical care community to view and use the World Sepsis Day toolkit and to consider participating in the World Sepsis Congress website / YouTube.
CIHR is proud to have invested over $80 million in research funding to the critical care sciences since its inception, which has enabled Canadian researchers to become world leaders in critical care medicine. A beneficiary of this investment includes the Canadian Critical Care Trials Group (CCCTG), which recently celebrated their 30th anniversary [ PDF (6.19 MB) - external link ]. The CCCTG connects over 350 researchers and practitioners across Canada, has over 350 journal publications, and represents a Canadian success story as an example of what can be accomplished by working together.
Finally, we will like to congratulate Dr. Jacques Lacroix who is the recipient of the 2019 CIHR-ICRH / Canadian Critical Care Society (CCCS) Distinguished Lecturer Award in Critical Care Sciences. This annual award series recognizes an individual's outstanding contribution to the advancement of critical care sciences in Canada. The award will be presented at the 2019 Critical Care Canada Forum (CCCF) to be held on November 10-13, 2019 in Toronto, ON. Trainees and investigators across all career stages are also invited to attend the annual Young Investigator Forum co-hosted by ICRH as part of the CCCF activities.
We'd like to recognize and thank the many patients, clinicians, and researchers who work diligently to generate and disseminate new evidence that improves health care delivery and outcomes for patients with critical illnesses, especially sepsis.
Dr. Brian H. Rowe
Scientific Director, CIHR Institute of Circulatory and Respiratory Health
Date modified: