New Directions in Dementia Research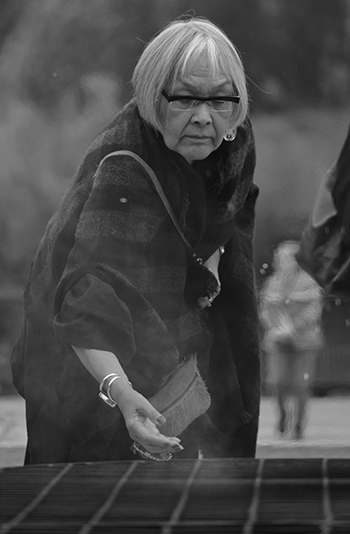 The New Directions in Dementia Research suite of programs targeted specific research areas with important unmet needs. Following the launch of the CCNA, and in consultations with relevant stakeholders and partners, several areas of further investment were identified. These investments were linked to a unique availability of resources at CIHR and were linked or synergized in some fashion with the work of the CCNA in order to ensure that research investments in these areas are optimized for Canada.
A partnered initiative between the Posluns Family Foundation, the Alzheimer Society Canada, the Ontario Brain Institute, and CIHR, that supports an academic Chair in Women's Brain Health and Aging. The Chair is focused on supporting an outstanding research program in women's brain health and aging through the study of cognitive aging and disorders; build capacity for research on brain health and aging that accounts for sex and gender; and, the translation of research into gender and sex responsive policies and interventions that improve brain health and promote wellness in aging. The Chair was awarded to Dr. Gillian Einstein, Laboratory of Cognitive Neuroscience, Gender and Health, Psychology Department, University of Toronto.
Supports a single pan-Canadian team to generate, optimize, use, share and connect data that has been and will be generated at both the national and international level. This will allow Canadian researchers to play a role both nationally and internationally in broad (e.g., naturalistic course of aging and dementia) and deep (e.g., neuroimaging of early phases of diseases causing dementia) Big Data. It also constitutes an opportunity to leverage Canadian and international investments and thus provide Canadian researchers with access to these new Big Data resources and fast track their international efforts to find a cure for dementia by 2025. Funding decisions for this opportunity.
In partnership with the Alzheimer Society Canada, this funding supports research on interventions and programs aimed at reducing stigma associated with dementia; on increasing awareness and inclusion of persons with dementia and their carers as full members of our communities; or related to the coping patterns of carers, strategies to diminish the emotional burden and exhaustion carers experience, and to capitalize on aspects of carers' resilience. Funding decisions for this opportunity.
Dementia has emerged as a significant health concern in Indigenous populations in Canada. As such, this investment is focused on developing or adapting culturally appropriate diagnostic tools and care models for both urban and rural Indigenous people living in Canada. It primarily supports dementia care research that uses community-based participatory methods with rural and/or urban Indigenous populations. Funding will also work to iteratively build capacity among Indigenous scholars and students in dementia research. Funding decisions for this opportunity.
Date modified: