Statement from Dr. Brian H. Rowe: World No Tobacco Day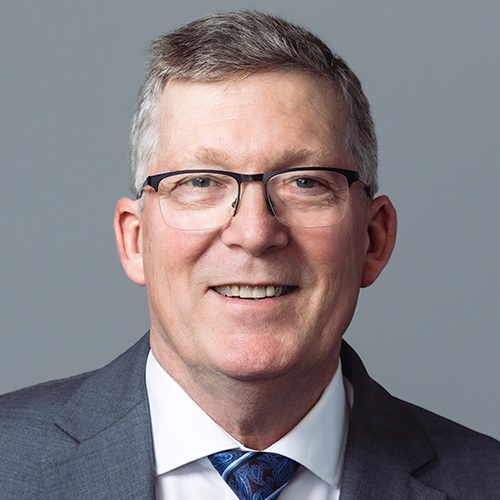 Every May 31st marks World No Tobacco Day: a day set aside by the World Health Organization to highlight the harms associated with exposure to tobacco, and the efforts made by groups around the world at reducing harms from it. The focus of the 2019 campaign "tobacco and lung health" aims to raise awareness of the negative impact of tobacco on the lungs and makes a call to action to Governments and other relevant stakeholders to develop and adopt tobacco control polices.
Smoking kills 45,000 Canadians each year. It is well established that smoking leads to increased rates of many types of cancers, and that inhaling tobacco smoke and other products of combustion has negative effects on circulatory and respiratory health. In 2017 alone, over 20,000 Canadians died from lung cancers. Strokes, heart attacks, chronic obstructive pulmonary disease and other severe conditions are more common in smokers.
Even as tobacco use may be declining within some demographics, the changing legal landscape in Canada has allowed the use of other plant-based combustibles such as cannabis, and other forms of inhalants. With increased access to various types of inhalants, and a rapidly evolving vaping market, there is a risk that consumption rates may rise, particularly among younger Canadians.
The Canada's Tobacco Strategy aims to reduce smoking proportions to less than 5% by 2035. The recently enacted Tobacco and Vaping Products Act seeks to regulate tobacco and other vaping products, which are being marketed to younger people as an alternative to smoking.
Through initiatives like the Global Alliance for Chronic Disease (GACD) - Lung Diseases and the Integrated Cannabis Research Strategy, CIHR and other partners support research that leads to evidence-based polices in Canada and around the world. CIHR supported researchers have an crucial role to play in building the evidence base to continue to inform policies, regulations and best practices as well as the best prevention, cessation, treatment and harm reduction methods, as they relate to smoking, vaping, and other forms of substance use.
Dr. Brian H. Rowe - Institute of Circulatory and Respiratory Health
"Despite the accumulated evidence of incalculable harm resulting from the smoking of tobacco and other combustibles, we expect to see a continued need for research into the consequences of their use. We also need to direct our efforts at prevention, with a particular focus on youth, to lessen the impacts of this harmful behaviour and to mitigate the looming health consequences of encouraging and enabling a new generation of smokers. The tagline for this year's campaign could not be more appropriate – "Don't let tobacco take your breath away."
Dr. Steven Hoffman – Institute of Population and Public Health
"Tobacco use is linked to many diseases and conditions that cause poor health and will kill 1 billion people this century. CIHR has been at the forefront in funding research that examines how to effectively regulate tobacco use, and Canada continues to be a world leader in tobacco prevention because of the efforts of our researchers. With cannabis legalization and the rising popularity of vaping, continued study in this area has never been more important. CIHR is committed to ensuring that the research community can continue this important work."
Dr. Stephen Robbins – Institute of Cancer Research
"Tobacco use is the leading preventable cause of cancer and premature death. And yet it is clear that Canadians continue to take up smoking, vaping and other forms of tobacco consumption each and every day. These trends are concerning, as we know that tobacco is a carcinogen that causes many cancers other than lung cancer. Canada's Tobacco Strategy aims to reduce the disease burden of tobacco by targeting a smoking rate of less than 5% by 2035."
Dr. Shoo Lee – Institute of Human Development Child and Youth Health
"The popularity of electronic cigarettes and vaping among youth is very concerning. According to Health Canada, nearly a quarter of high school students have tried an electronic cigarette. It is not safe for youth to use any nicotine products, including cigarettes or vaping products. I am pleased to know that we have researchers and public health organizations in Canada who are getting the facts to youth and parents and guiding the creation of effective youth anti-smoking programs."
Dr. Yves Joanette – Institute of Aging
"Tobacco use is a risk factor for dementia and other chronic diseases such as cancer and heart disease. As one of the leading causes of premature death in Canada, smoking has a significant impact on life expectancy. Heavy smokers may lose up to 9 years of life. The good news is that once a person quits, they dramatically reduce the health risks linked to smoking. I encourage Canadians who want to live a long, healthy life to avoid smoking and other forms of tobacco use."
Date modified: