McGill researcher examines the long-term effects of cannabis on the brains of adolescents
Cannabis use among youth linked to mental health problems later in life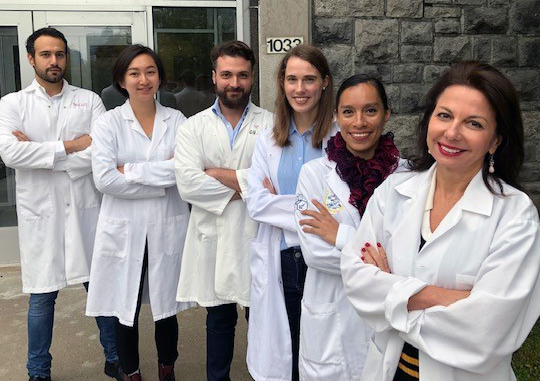 March 15, 2019
According to Statistics Canada, an estimated 12% of Canadian adolescents aged 15 and over smoked cannabis in 2015.
Dr. Gabriella Gobbi believes that use of this drug could lead to mental health problems. As a professor in the department of psychiatry at McGill University and a researcher at McGill University Health Centre, she is the first to establish an association between cannabis use for youths (who are 18-years-old and under) and depression/suicide among young adults (who are between the ages of 18 and 32).
"This is an important health research discovery that could help adolescents be more aware of the effects of cannabis on their overall well-being," said Dr. Gobbi.
According to a meta-analysis of 11 studies involving 23,000 individuals, Dr. Gobbi and her team found that smoking cannabis in adolescence increases the risks of depression by 37% and suicidal ideation by 50%.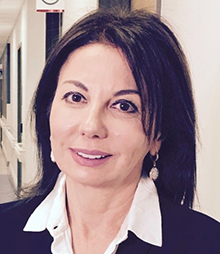 Previously, her research team had examined the long-term effects of cannabis on rats and discovered that the psychoactive compound of cannabis – tetrahydrocannabinol or THC – affects the serotonin and noradrenaline connections, which relate to mood and anxiety, respectively, in the brain. Given that an adolescent's brain does not fully develop until the age of 25, Dr. Gobbi wants to take steps to further examine the extent of these effects.
"In the 1970s, cannabis used by youth contained 6% THC," said Dr. Gobbi. "We now know that this concentration is many times higher. For that reason, we need to start a new study involving cannabis use among children today and examine its effects on them 10 years in the future. It could lead to higher depression and suicide rates when they're young adults."
Dr. Samuel Weiss, Scientific Director of the CIHR Institute of Neurosciences, Mental Health and Addiction, believes that Dr. Gobbi's work will also be valuable to health system decision makers who can use this evidence to inform public policies.
"Canadian youth may not see cannabis as a threat today," said Dr. Weiss. "However, Dr. Gobbi's research illustrates how cannabis use in adolescence could have irreversible effects on brain development that contribute to mental health challenges later in life. This study also highlights the need for additional research to inform health care policies, as well as programs aimed at educating youth on the potential harms of cannabis use.
Date modified: