Statement from Dr. Brian H. Rowe: World Sleep Day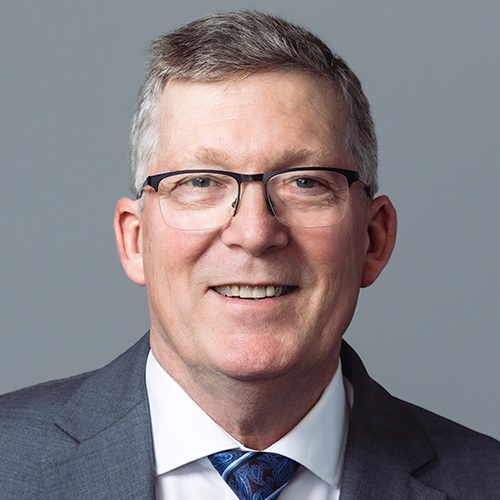 Sleep has a profound effect on overall human health. Like other mandate areas of the CIHR Institute of Circulatory and Respiratory Health (CIHR-ICRH), such as the cardiovascular and pulmonary systems, sleep disturbances, whether chronic or acute, have impacts across the body.
To acknowledge the importance of better understanding how circadian rhythms and sleep affect human health, March 15th, 2019 is recognized as World Sleep Day. Later this year, the World Sleep 2019 Congress will take place in Vancouver, British Columbia. This biennial gathering of international experts is an important forum for the advancement of medical and scientific understanding of sleep health. One of these experts is our recipient for the 2019 CIHR-ICRH/CSS Distinguished Lecturer Award in Sleep Sciences, Dr. Charles Morin, who will be giving a plenary talk at the conference. CIHR-ICRH has also partnered with the Canadian Sleep Society to co-develop a one-day trainee workshop to be held on September 22nd, 2019 at the Congress.
Since 2015, the Canadian Sleep and Circadian Network (CSCN) has brought together researchers with an interest in sleep and circadian rhythm disruptions and their impact on the health of Canadians. Its mission is to mobilize the healthcare community to adopt an integrated approach towards improving outcomes and treatment of patients with sleep and circadian disorders. With joint CIHR Institute of Aging and CIHR-ICRH funding from a Community Development Program grant of $2 million over 5 years, the CSCN brings together researchers to collaborate, network and share discoveries. Through this initial funding, CSCN has been able to achieve several successes.
The five-year priority of the CSCN was to reduce adverse outcomes associated with obstructive sleep apnea (OSA) and to provide better treatments for OSA patients in Canada. To that end, informed by community group priorities as well as patient perspectives, the Network's research focuses on populations at high risk of sleep apnea, from children to adults. This important collaboration is advancing our understanding of the far-reaching effects of sleep disorders on our brains, our bodies and on society.
I would like to recognize Canadian researchers working across all themes: from basic sleep science to population and public health sleep research. Your contributions are vital in improving the overall health and wellness of Canadians.
Sincerely,
Dr. Brian H. Rowe
Scientific Director, CIHR Institute of Circulatory and Respiratory Health
Date modified: