Message from Dr. Norman Rosenblum on National Kidney Month
Programs supporting kidney research across Canada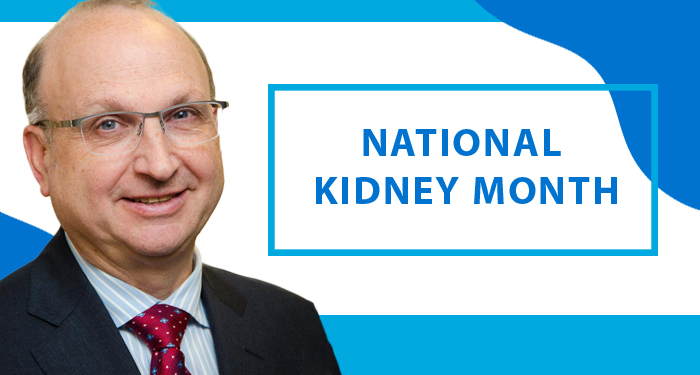 March is National Kidney Month and this year World Kidney Day will take place on March 14th. The theme is "Kidney Health for Everyone Everywhere". According to the Kidney Foundation of Canada:
Four million Canadians and 850 million people worldwide are now estimated to have kidney diseases from various causes.
Globally, chronic kidney disease (CKD) causes at least 2.4 million deaths per year and is now the 6th fastest growing cause of death.
One in 10 Canadians have kidney disease, an illness with no cure.
The Canadian Institutes of Health Research (CIHR) is proud to work with committed partners, such as the Kidney Foundation of Canada and Canadian Society of Nephrology, and with researchers, networks, training programs and initiatives across Canada to support kidney research such as:
Strategy for Patient-Oriented Research (SPOR):  Chronic Kidney Disease Network
The Listening, Learning, Leading: Canadians Seeking Solutions and Innovations to Overcome Chronic Kidney Disease (Can-SOLVE CKD) Network is a coast-to-coast partnership of patients, health care providers, policy-makers, and researchers working to transform treatment and care for the four million Canadians living with chronic kidney disease. I would like to highlight one of many research projects and networks: the Indigenous Peoples' Engagement and Research Council (IPERC) comprised of Indigenous patients as well as Indigenous and non-Indigenous researchers, helps provide guidance on the development and evaluation of research involving First Nations, Inuit, and Métis peoples.
To find out about other research projects and collaborations, view the Can-Solve CKD website along with six other Strategy for Patient-Oriented Research (SPOR) networks. These national collaborative research networks involving researchers, patients, policy makers, academic health centres, health charities, and other stakeholders bringing together experts and patients addressing urgent health care needs and challenges facing Canadians.
Canadian National Transplant Research Program (CNTRP)
The CNTRP program is co-led by Dr. Marie-Josée Hébert at University of Montreal along with Dr. Lori West at the Alberta Transplant Institute, University of Alberta. I encourage you to view our inspiring video and interview with a transplant patient, Ms. Valérie Clairoux and transplant donor, Ms. Anick Charrette from Gatineau, Quebec.
KRESCENT/CIHR New Investigator Award and the KRESCENT/CIHR Fellowships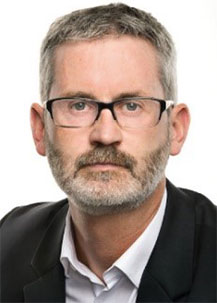 The Kidney Research Scientist Core Education and National Training (KRESCENT) program is a national partnership of the Kidney Foundation of Canada (KFOC), the Canadian Society of Nephrology (CSN) and the Canadian Institutes of Health Research Institute of Nutrition, Metabolism and Diabetes (CIHR-INMD). The program was launched in January 2005 and is a testimony to the leadership of the individuals, organizations and companies committed to reducing the burden of kidney disease throughout Canada.
The goal of the KRESCENT program is to increase kidney research capacity and knowledge translation in Canada. The program is unique in that participants are selected from all themes relevant to kidney research from multiple disciplines to help train the next generation of kidney researchers. Participants gain exposure to a curriculum that emphasizes the development of transdisciplinary research and knowledge translation across research themes. As former KRESCENT alumni and now the Program Director and Co-Chair of the Curriculum Task Force, Dr. Todd Alexander, Program Director, Dr. Sunny Hartwig Co-Chair of the Curriculum Task Force and other members of the team are collaborating to bring innovation to their curriculum, workshop, trainees specific research projects and mentorship components.
"Dr. Hartwig and I are delighted to have assumed the leadership of KRESCENT, the Kidney Research Scientist Education and Training Program. We recognize, with gratitude, Dr. Kevin Burns and Dr. Adeera Levin for their vision and commitment to kidney research training in Canada. We will continue to expand and adapt KRESCENT's innovative training model by expanding our partnerships with stakeholders in the kidney research community, including patient partners, Indigenous scholars, and other research training organizations."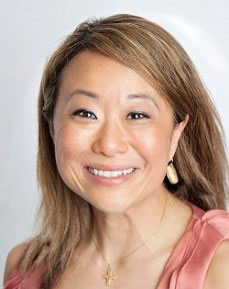 Since 2004, 8 Allied Health Doctoral Awards, 51 Post-doctoral Fellowships and 33 New Investigator Awards, have been awarded to 72 researchers. To continue building on the success of this initiative, the 2018 recipients of the KRESCENT Post-Doctoral Fellowship and New Investigator Award are highlighted below in our Faces of Health Research profile section to showcase how these researchers are working to prevent and improve diagnosis, treatments and outcomes for patients living with kidney disease. For example:
DISCO-RLS trial is studying medications and symptom management for patients with kidney disease and restless legs syndrome. This is important because medications may act differently in people with kidney disease, as a result of their decreased kidney function.
Two labs at UNH Research and University of Toronto are collaborating on a method to safely integrate stem cells with the human immune system to help prevent diabetic kidney disease.
Dr. Alexander investigates how the kidney regulates calcium levels in the body and the mechanisms underlying kidney stones in children.
A research program at Queen' s University uses data to improve health service delivery and interventions for patients with acute kidney injury in an inpatient and outpatient setting.
To learn more about how CIHR-funded researchers are making a difference in the lives of Canadians, I invite you to consult the resources listed below and posted on our website and social media platforms.
Dr. Norman Rosenblum, MD, FRCPC
Scientific Director
CIHR Institute of Nutrition, Metabolism and Diabetes
Additional Resources
Date modified: