Helping seniors improve their quality of life
CIHR and AGE-WELL fund international research projects to benefit aging baby boomers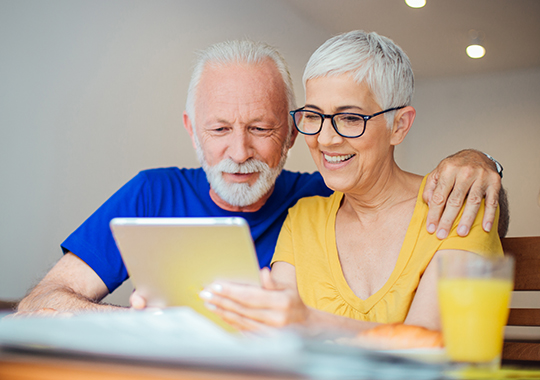 February 21, 2019
As more Canadian baby boomers enter their senior years (65 and older), Canada's hospitals are experiencing a corresponding increase in requests for health services.
In an effort to reduce this growing pressure on our health care system, CIHR and AGE-WELL have partnered to support the Active and Assisted Living (AAL) programme. This international research collaboration seeks to demonstrate how innovative information and communication technologies (ICT) can alleviate this issue by promoting healthy, active, independent living for seniors at home, at work, or in the community. Through this programme, CIHR and AGE-WELL are supporting two projects led by Canadian researchers in Montreal.
Dr. Sylvie Belleville, professor of psychology at Institut universitaire de gériatrie de Montréal, is leading an innovative training program for seniors called StayFitLonger.
"StayFitLonger's ICT will potentially help participants develop their physical strength, memory, and attention capacities through use of a mobile tablet," said Dr. Belleville.
Dr. Belleville and her international collaborators hope to recruit up to 128 participants, over the age of 60, from around the world. Canadian participants will first be taught how to use the tablet by virtual coaches, to enable them to practice physical exercises at home that will help them build strength and balance.
The tablet includes a multitasking game that will train participants to "ride" a virtual bike or motorcycle while focusing on one or two objects at the same time. By using Web-based sensors at home, the research team will also monitor whether participants continue to use StayFitLonger.
"We're also interested in comparing normal older adults with people who are more vulnerable in terms of their strength and memory," said Dr. Belleville. "This will all lead to a very large data set of information that we'll be able to use to determine whether the project is beneficial overall. It's very exciting."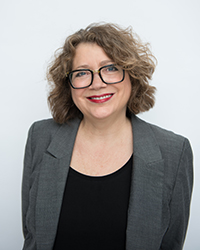 Dr. Sylvie Belleville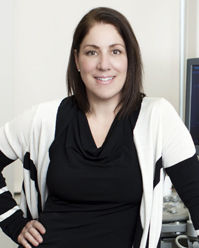 Dr. Chantale Dumoulin
The second project involves a ground-breaking study called VITAAL, led by Dr. Chantale Dumoulin, a professor and director of the post-graduate program in pelvic floor rehabilitation at École de réadaptation at the University of Montreal.
Dr. Dumoulin and her team are examining whether ICT exergames (video games that track body movement) and a dynamometer (a device that measures the pelvic floor muscle force) can help older women fight incontinence.
"We used to tell female patients to squeeze and relax their pelvic floor muscles as if they were retaining urine and gas while lying down, sitting or standing," said Dr. Dumoulin. "With the pilot project of VITAAL, we will instead encourage women to strengthen their pelvic floor muscles through fun and interactive video games while standing. By using the pelvic floor dynamometer, they will know whether they are contracting the muscles well determine whether they are at a beginner, intermediate or advanced level."
In addition to preventing urinary incontinence among Canadian participants over the age of 60, the VITAAL exergame will also be used at other research centres in Europe, to help older adults improve cognitive, gait or balance function.
"VITAAL is about transferring information," said Dr. Dumoulin. "I think by bringing these games home, participants will be able to reduce health problems and live long, active and independent lives."
Date modified: