Sound investments in emerging leaders are fueling innovation
Accelerating the "Science to Society" continuum for people with autism and other developmental brain-based conditions
The Centre for Disease Control estimates that 1 child in 68 is diagnosed with Autism Spectrum Disorder (ASD) annually. The data also reveals that ASD is almost five times more common among boys than girls: 1 in 42 boys versus 1 in 189 girls. In Canada, approximately 850,000 children are coping with language, learning, and socialization challenges resulting from a brain-based developmental disability. Approximately 1 in 66 children and youth are diagnosed with ASD in Canada, according to the recent National Autism Spectrum Disorder Surveillance System report released by the Public Health Agency of Canada.
Dr. Jonathan Lai is exploring the relationship between research and policy, with the goal of improving how children (and their families) with ASD and other developmental brain-based conditions, access much-needed services and supports throughout their lifespan.
A CIHR-funded post-doctoral scholar at McGill University and a former Vanier Canada Graduate scholar, Dr. Lai focuses his research on identifying what works and why, and then taking that knowledge to inform policy and practice. His ultimate goal is to add value by understanding how to incorporate evidence-informed practices into the design of health services delivery systems. The evidence gathered will support decisions on how to reallocate finite resources from things that don't work and direct them to things that do. Dr. Lai hopes that his work with policymakers will help to introduce optimized service-delivery models that are both targetted and can be replicated.
Recipient of a two-year CIHR Institute of Health Services and Policy Research (IHSPR) Health Systems Impact Fellowship, Dr Lai is funded as an embedded researcher in the community while holding a traditional university position. He is leading the Montreal-based Centre for Innovation in Autism and Intellectual Disabilities' program evaluation of See Things My Way medical-dental service.
Founded by the Miriam Foundation, the Centre supports rehabilitative and psycho-social professional and residential services to people living with ASDs and intellectual disabilities (IDs). The See Things My Way initiative was created following a 2014 study undertaken by the Foundation to capture the full-spectrum of available services for ASD, ID, and global developmental delay (GDD).
The study brought to light important gaps.
For instance, it revealed that more than 1,000 children in Quebec wait close to 36 months before receiving a diagnostic evaluation. The value of early intervention is uncontested, making the need to assess children before they start school critical to influencing their developmental trajectory
Concurrently, Dr. Lai is part of the CHILD-BRIGHT network. One of seven national, collaborative SPOR (Strategy for Patient-Oriented Research) networks, the CHILD-BRIGHT Network is headquartered at the Research Institute of the McGill University Health Centre (RI-MUHC) and co-directed by investigators at the BC Children's Hospital and The Hospital for Sick Children (SickKids) in Toronto.
CHILD-BRIGHT aims to improve life outcomes for children with brain-based developmental disabilities and their families. Using child- and family-focused approaches, the Network creates novel interventions to optimize development, promote health outcomes, and deliver responsive and supportive services.
Passionate about bridging the gaps faced by people living with developmental brain-based conditions between neuroscience, mental health, and social innovation, Dr. Lai is part of a team carefully studying the 12 patient-centred research programs in CHILD-BRIGHT through the research cycle, in order to capture the critical components that lead to most impact.
By honing his skills as a knowledge broker, Dr. Lai is able to translate these findings into policies that will go a long way to developing innovative and timely interventions and services that will both impact the lives of children with brain-based conditions, and provide much-needed support to their families and caregivers.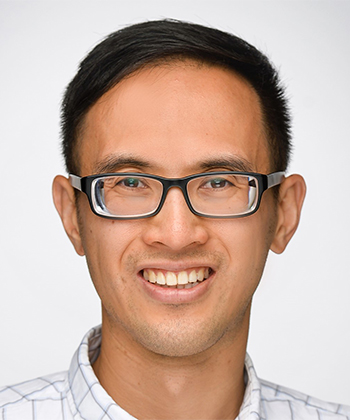 "Looking back, CIHR has supported my journey as a trainee in autism, all the way from the molecular studies that I was doing, to clinical translation work, and now in health services research. All of it has been related to autism in some way: brain development and influences on the brain and behaviour in mice; families' service access as it relates to child and youth mental health and other clinical needs, and program evaluation of models of care for developmental disabilities and predictors of policy and health system uptake. And throughout this journey, I've been able to witness the cutting edge research in autism that is going on in our country - top tier, collaborative work that points to a bright future in this area."
Associated links
Date modified: