Sharing knowledge will help Indigenous dementia patients face their disease
Team 20, from the Canadian Consortium on Neurodegeneration in Aging, is examining how use of the Canadian Indigenous Cognitive Assessment tool could further mutual learning between Western academics and First Nations people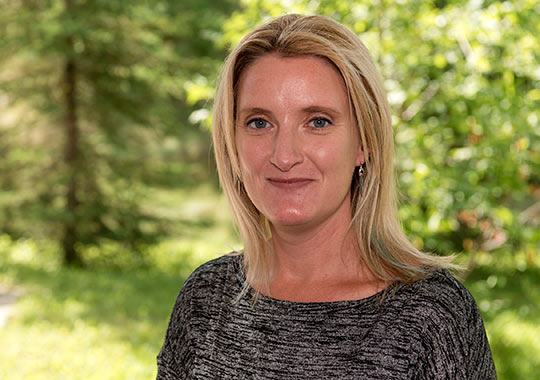 January 16, 2017
Between 1998 and 2009, the rate of dementia among First Nations people in Alberta increased by 34% over the non-Indigenous population.
In order to develop new treatments to help those suffering from this disease in Canada, CIHR launched the Canadian Consortium on Neurodegeneration in Aging (CCNA) in 2014. Team 20 of CCNA, which is co-led by Dr. Kristen Jacklin at the University of Minnesota Medical School, examines ways that Western researchers can share, rather than enforce, information regarding diagnosis, care and health education with First Nations dementia patients who are 45 years or older and their caregivers across Canada.
"The CCNA allows us to work closely with community research partners to choose the most meaningful and helpful direction from their perspectives and to be truly innovative in our approach," Dr. Jacklin said. "Blending Indigenous and Western knowledge systems is in our methodology, analysis and knowledge translation activities. It is this flexibility that allows for innovation and discovery."
This knowledge sharing approach is now being used in First Nations communities in Ontario, Saskatchewan and Alberta. Team 20 researchers discuss dementia and dementia care with elders of First Nations communities in their Indigenous languages. That way, for example, elders can communicate technical knowledge of the disease to their communities, and researchers can understand how some First Nations patients view dementia's symptoms as a movement towards another stage of life, rather than impairment.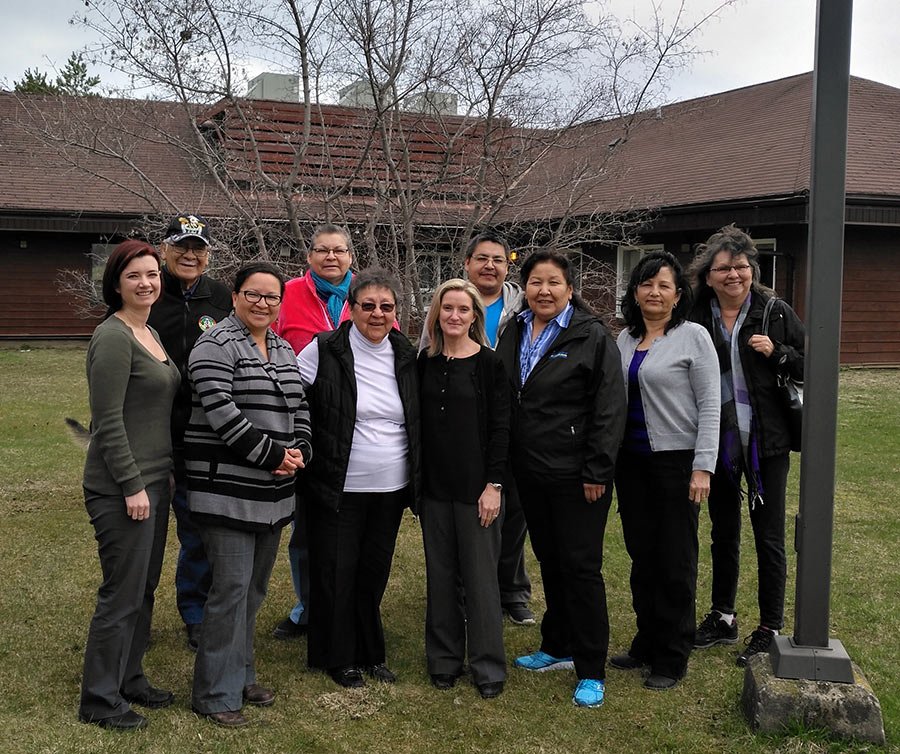 Team 20's Canadian Indigenous Cognitive Assessment (CICA) tool will help health care providers pose questions about memory function to Indigenous patients that are relevant to their culture and ultimately improve diagnosis.
"I believe that research conducted by Team 20, and particularly their use of the CICA tool will influence policy and change how programming is delivered to First Nations community residents regardless of jurisdiction," said Ms. Gail Boehme, Executive Director at File Hills Qu'Appelle Tribal Council Health Services and the All Nations' Healing Hospital in Saskatchewan. "Therefore, I believe it will be very helpful."
Representatives at CIHR's Institute of Aboriginal Peoples' Health (CIHR-IAPH) recognize Team 20's research as innovative change.
"The CICA tool's questions respect Indigenous values and creates mutual learning among community members, Elders and academics," said Dr. Carrie Bourassa, Scientific Director of CIHR-IAPH and co-lead of Team 20. "It is a positive step forward towards further insights about the disease that will motivate First Nations patients to seek treatment in the future."
The rate of dementia among First Nations people in the province of Alberta increased by 34% over the non-Indigenous population.
– Alberta Health Physician Claims Data and Alberta Health Care Insurance Plan Population Registry
The age of onset of dementia among First Nations residents is typically 10 years younger than in non-Indigenous communities. Factors that could be contributing to this include high rates of diseases that are linked to dementia, such as diabetes, heart disease and greater exposure to smoking and head injuries.
– CCNA, 2016
Associated links
Date modified: