Cheryl Koehn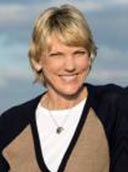 Affiliation
Founder and President of Arthritis Consumer Experts
Committee membership
Standing Committee on Ethics
Biography
Ms. Cheryl Koehn is an arthritis advocate, community leader, published author and rheumatoid arthritis survivor for 29 years. Ms. Koehn has dedicated her life to helping others living with arthritis as well as people with other chronic diseases. She is the founder and president of Arthritis Consumer Experts, a national, patient-led organization that provides science-based information and education programs in both official languages to people with arthritis. She served as Co-Chair of the Summit on Standards for Arthritis Prevention and Care, and Co-Founded the Best Medicines Coalition, and was the two-time Chair of the Better Pharmacare Coalition.
Ms. Koehn served as the immediate past consumer representative Board Member of the Arthritis Alliance of Canada, is a past board member of the Arthritis Research Canada, and served in a leadership capacity on numerous other national organizations and committees. As one of North America's leading arthritis advocates, Ms. Koehn provides a patient perspective on arthritis health and policy issues across Canada to governments, private payers, healthcare professionals, and media. She is frequently invited to speak at national and International arthritis and health-related conferences.
With her team at Arthritis Consumer Experts, Ms. Koehn has led the development of numerous information and education innovations to the arthritis community, including the ArthritisID and Arthritis ID PRO iPhone apps, the blog site Arthritis Broadcast Network, the annual report card on provincial formulary performance for inflammatory arthritis medications, Canada's Best Workplaces for Employees Living with Arthritis Award, and most recently, JointHealth Education, a series of on-line "courses" graduating today's modern arthritis patient. Along with co-authors Dr. John Esdaile and Taysha Palmer, Cheryl Koehn authored "Rheumatoid Arthritis: Plan to Win", published by Oxford University Press in January 2002.
Date modified: