Sharing Dance: Ending seniors social isolation one joyful step at a time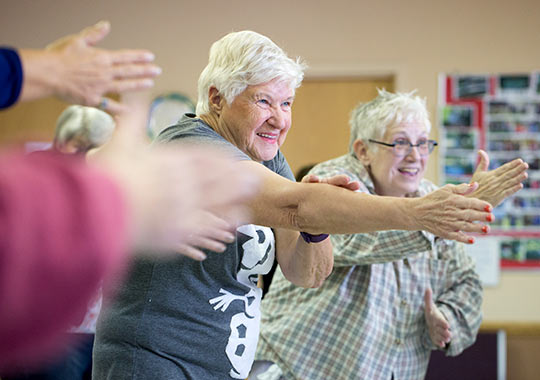 Art and science converge as the Trent Centre for Aging & Society connects people to create age-friendly communities
June 6, 2017
Seniors living with Alzheimer's disease and dementia, their caregivers, and family members often struggle to cope in isolation.
Dementia can cause people to experience a loss of community connection that is often influenced by the stigma associated with memory loss, increasing challenges that are not borne by the person with dementia alone.
Caregivers often live through these challenges and share the isolation experienced by people with dementia. Communicating with others, performing tasks related to sequencing, as well as the loss of a driver's license, are prime examples of the obstacles faced. The result can be very isolating.
Frequently, the responsibility for elder care falls to family members, such as a spouse, who may also be elderly and dealing with their own health issues. The loneliness and isolation experienced by the person with dementia is often felt by the caregiver as well, which can lead to depression, further eroding the patient's precious support network.
Trent University Professor Mark Skinner, a CIHR-funded researcher, is taking a multi-disciplinary approach to solving this problem by blending his expertise in health geography, social gerontology and rural studies. Through his research, he has found that volunteer-based intervention programs that support older Canadians are a key ingredient to improving the health and well-being of seniors, particularly in Canada's already under-serviced rural communities.
A dash of serendipity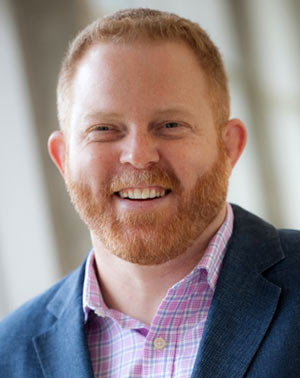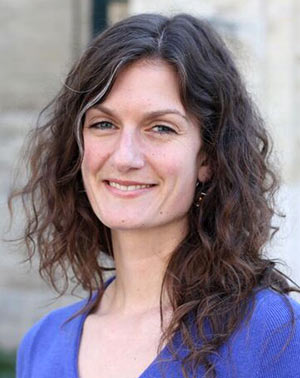 Peterborough, Ontario has one of Canada's highest concentrations of seniors, making Trent University an ideal environment for investigators like Dr. Skinner to conduct their research and provide students with an opportunity to learn experientially through their involvement in community-based research.
As founding director of Peterborough's Trent Centre for Aging & Society (TCAS) in 2013, Dr. Skinner and his team have been seeking ways to allow "greying" communities like Peterborough to remain resilient and thrive in the face of changing demographics.
The stars aligned when, in February 2016, Dr. Skinner was named Canada Research Chair in Rural Aging, Health and Social Care, cementing his reputation as an international authority in this field of research.
Canada's National Ballet School (NBS) was looking to launch a new community outreach pilot program for seniors, funded by the Public Health Agency of Canada, Sharing Dance, but needed a partner to get the initiative off the ground. TCAS' pre-established network of partners made Peterborough and its neighbouring counties the obvious choice for the pilot.
One thing led to another and today, Dr. Skinner is lead principal investigator in the Sharing Dance study, an innovative partnership with the NBS and the Alzheimer Society of Canada designed to restore a sense of belonging and help vulnerable seniors with a simple remedy: movement, music and companionship.
The CIHR-funded project is being rolled out in two phases at two different regions. The first phase, based at Trent University and led by Dr. Skinner in Peterborough, will evaluate the feasibility of developing a suite of arts-based intervention models that can be adopted across the country to break the isolation experienced by rural seniors.
The project is collaborative in nature. The CIHR project team is working with co-investigators from Toronto Rehabilitation Institute (Dr. Pia Kontos) and University of Manitoba Centre on Aging (Dr. Verena Menec), as well as knowledge user partners from Alzheimer Societies in Ontario and Manitoba, and an advisory committee involving people living with dementia and caregivers.
Recruited to attend regular dance sessions, seniors are asked to capture basic data in an electronic diary that will inform further research. Already, researchers have observed that the informal conversations that occur over a coffee following the classes are equally valuable and provide important insight. These unstructured, spontaneous exchanges about what it means to care for someone with cognitive decline are invaluable and have clear health benefits for caregivers.
Dr. Skinner will pass the baton to co-principal investigator, Dr. Rachel Herron, a Trent alumna, for the second phase of the Sharing Dance study. Based at Brandon University in Manitoba, she will test the feasibility of replicating the pilot and expanding it on a larger scale, as well as addressing the various challenges associated with reaching rural populations, including connectivity.
"When you fund research that is about solving problems that the residents within those communities are facing, you fund research that takes a listen-and-learn approach and gain valuable insight into various realities. It's about making sure you are listening to how different communities are solving the same problems. Canadians are really funding research that is going to emphasize the positive ways that we are improving health care and well-being for each other in ways that the people involved will appreciate and understand and, ultimately, will be able to use."
Dr. Skinner's project is co-funded by CIHR and the Alzheimer Society of Canada under CIHR's Dementia Research Strategy. "This project is an excellent example of how we may take advantage of existing community-based programs to support people living with dementia to engage as full members of our communities and live better with dementia," says Dr. Yves Joanette, Scientific Director, CIHR Institute of Aging. "The Sharing Dance with Seniors program provides not only an enjoyable social experience for participants but also an opportunity for physical activity and an outlet for artistic expression through movement."
Associated links
Date modified: