IHSPR Newsletter – May 2017
Table of Contents
Message from Dr. Tamblyn, IHSPR Scientific Director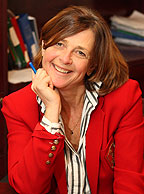 We've had a successful winter at IHSPR and are looking forward to a very eventful spring!
It is an exciting time of transition at the Canadian Institutes of Health Research. I would like to congratulate Dr. Roderick McInnes who has assumed the responsibilities of Acting President and wish CIHR's outgoing President Dr. Alain Beaudet the very best in his retirement from public service. I would like to welcome back Dr. Anne Martin-Matthews to CIHR who will serve as Acting Vice-President, Research, Knowledge Translation, and Ethics. Additionally, I would like to commend Dr. Carrie Bourassa on her appointment as Scientific Director, Institute of Aboriginal Peoples' Health. I look forward to working with Dr. Bourassa on advancing a national health research agenda to improve and promote the health of First Nations, Inuit and Métis peoples in Canada. Congratulations!
On March 2nd and 3rd, 2017, IHSPR co-hosted a symposium in Washington, DC with the North American Primary Care Research Group (NAPCRG) and many other partners and sponsors. The aim was to share cross-border, evidence-based success stories addressing key challenges in integrated primary healthcare transformation. The meeting was a huge success, bringing together leaders in primary care transformation from the United States and Canada. You can read more about this event in the 'News' section of this issue.
There are new funding opportunities rolling out at IHSPR. The Health System Impact Fellowships (HSIF) is a core component of a three-pronged multi-year training modernization funding initiative that stems from the Canadian Health Services and Policy Research Alliance's (CHSPRA's) Training Modernization Strategy [ PDF (323 KB) - external link ]. HSIF blends research and professional competency development with practical, hands on experience that is complemented with unique mentorship, leadership, and enriched capacity strengthening opportunities. Stay tuned for the announcement of a similar award but for doctoral trainees. I would like to acknowledge the leadership of the co-chairs, Dr. Stephen Bornstein and Dr. Adalsteinn Brown for moving the overall initiative forward and creating momentum and tools for change. Be sure to check out the 'Featured Funding Opportunities' section of this this newsletter for more information and upcoming application deadlines.
In addition to new funding opportunities, there are new tools and resources available to our community and high impact meetings and events on the horizon (such as the 2017 CAHSPR Conference)! Make sure to stay up to date on IHSPR's activities through our website, e-bulletins, and newsletters.
I wish you all a wonderful spring!
Sincerely,
Robyn Tamblyn
Featured Funding Opportunities
Personalized Health Catalyst Grants
Registration deadline: February 14, 2017
Application deadline: June 13, 2017
Notice of Decision: September 25, 2017
Funding per award: Up to $100,000 per year for up to 2 years
Funding Start Date: September 1, 2017
The purpose of the Personalized Health Catalyst Grant funding opportunity is to support researchers to maximize and leverage previous collaborative investments in personalized medicine, e-health and data platforms by driving evidence-based implementation of personalized health solutions that can contribute to more cost-effective and sustainable health care.
Health System Impact Fellowships
Application deadline: May 23, 2017
Anticipated notice of decision: July 27, 2017
Funding start date: September 2017
**Funding available: $2.8 million, enough to fund 39 fellowships**
This is a new funding opportunity for PhD graduates (post-docs) who are interested in applying their research and analytic talents to critical challenges faced by health system and related organizations outside of the traditional scholarly setting, and who want to benefit from professional work experience, mentorship from health system and academic leaders, and professional development training in an expanded set of competencies (e.g., leadership, project management, change management) designed to accelerate professional growth. To learn more, visit the Health System Impact Fellowship funding opportunity.
As part of the Training Modernization Funding Initiative, this funding opportunity is offered by the CIHR Institutes of Health Services and Policy Research (IHSPR), Aging (IA), Aboriginal Peoples' Health (IAPH), Circulatory and Respiratory Health (ICRH), Infection and Immunity (III), Population and Public Health (IPPH), and the CIHR Science, Knowledge Translation and Ethics Branch (SKTE) in collaboration with the Fonds de recherche du Québec -Santé (FRQS), Mitacs and its Elevate program, and the Canadian Health Services and Policy Research Alliance (CHSPRA).
Congratulations to the recipients of the Training Modernization Start-Up Grants!
CIHR-IHSPR is delighted to announce the results of the Training Modernization Start-Up Grants in HSPR, which provide seed funding to foster a new era of impact-oriented training for individuals with a doctoral degree in HSPR or a related field. The Start-Up Grants are co-led by the Directors of Canada's HSPR PhD training programs and leaders of health system organizations, who will work together to co-design novel experiential learning opportunities and professional competency training programs for post-doctoral fellows. These grants are the building blocks of a multi-year pan-Canadian HSPR training modernization initiative aims to foster stronger career readiness and greater impact for PhD-trained individuals. Congratulations to the 10 Start-Up Grant co-leads, who will help pave the way for a new era of impact-oriented HSPR training:
Active and Assisted Living Joint Program
Application deadline: May 24, 2017
Notice of Decision: October 30, 2017
Funding Start Date: October 1, 2018
This funding opportunity lies within the scope of the International component of CIHR's eHealth Innovations Initiative (eHII). The Active and Assisted Living Programme (AAL) provides Canada with an established and successful mechanism to foster international collaborations and offers the opportunity to engage diverse communities in generating transformative eHealth solutions.
For more information, please consult the Active and Assisted Living website.
Catalyst Grant: Population Health Intervention Research Related to the Legalization of Cannabis in Canada
Launch date: May 11, 2017
Application deadline: August 22, 2017
Anticipated notice of decision: January 16, 2018
Funding Start date: March 1, 2018
Total available funding: $1 million ($400,000 for data infrastructure development; $100,000 for an application that focuses on First Nations, Inuit, Métis and/or Urban Indigenous populations)
Number of grants: up to 10 grants
Value of grants: Maximum amount per grant is $100,000/year
The Catalyst Grant: Population Health Intervention Research on the Legalization and Regulation of Non-Medical Cannabis in Canada is expected to:
Support the prompt initiation of intervention research that will assess how the legalization and regulation of non-medical cannabis in Canada could directly or indirectly impact population health and health equity;
Generate data and evidence to monitor and evaluate the potential benefits, harms, and unintended consequences of legalizing and regulating non-medical cannabis to population health and health equity; and
Facilitate consideration and application of new evidence from population health intervention research to inform ongoing and future development of policies, practices, and programs involving cannabis.
Other CIHR Funding Opportunities
ICS Travel Awards
Anticipated launch date: June 13, 2017
Application deadline: July 25, 2017
Anticipated notice of decision: September 29, 2017
Anticipated funding per award: $1000
Funding Start Date: October 1, 2017
IHSPR will provide funding for Trainees (master's and doctoral students and post-doctoral fellows) and New Investigators for applications requesting support to travel to national and international meetings, conferences or symposia to present research that is determined to be relevant to the following strategic research areas:
Healthy aging in the community
Innovations in healthcare financing and funding (including international comparisons)
eHealth Innovations
Learning health systems
ICS Planning and Dissemination Grants
Anticipated launch date: July 11, 2017
Application deadline: August 22, 2017
Anticipated notice of decision: October 20, 2017
Funding start date: November 1, 2017
CIHR-IHSPR will provide funding for applications for planning and dissemination activities that are determined to be relevant to the following strategic research areas:
Healthy aging in the community
Innovations in healthcare financing and funding (including international comparisons)
eHealth Innovations
Learning health systems
Events
Annual CAHSPR Conference: Towards an Accord for Change - May 24-26, 2017, Toronto
Registration is now open! Don't forget to visit IHSPR at our conference booth!
Come to our CAHSPR plenary 'Training for Impact. PhD Modernization as a Key Resource for Learning Health Systems'. The complexity and multitude of challenges facing governments and health system organizations, coupled with the emergence of learning health systems, requires a new cadre of doctorally prepared individuals with the skills to work within the system to drive evidence-informed improvement at all levels. Join training modernization leaders from the United States and Canada for a conversation about the impacts that training modernization efforts can bring, the strategies that underpin successful modernization, and opportunities to engage in Canada's efforts. It's an exciting time for the HSPR enterprise in Canada!
The 2017 European Forum for Primary Care Conference: September 24-26, 2017, Porto, Portugal
Theme this year: The Citizen Voice in Primary Care; A social commitment to health for all!
News and Announcements
Advancing the Science of Transformation in Integrated Primary Care: Informing Policy Options for Scaling-up Innovation
Held in early March 2017, this symposium brought together over 150 primary care researchers, clinicians and decision makers from both sides of the border – a first of its kind for IHSPR. The event included a reception hosted by our Canadian Embassy in Washington, and an Embassy Talk focused on cross-border experimentation with alternative payment models. This was part of a series of Embassy Talks on international standards in primary care practice and policy that have been held in Washington — an initiative led by our partners, the Washington-based Robert Graham Center, the American Board of Family Medicine, and NAPCRG.
You can read more about the purpose of the symposium and the key themes on which we focused in CMAJ Blog posts by myself and some of my co-organizers. CMAJ News covered the event and a special issue of the Journal of the American Board of Family Medicine (JABFM) on Implementation Science in Primary Care will come out later this year with articles addressing the key themes and proposing a binational primary healthcare research agenda developed through the discussions at the symposium. There is an open call for papers for the JABFM special issue that I encourage those of you engaged in primary care implementation research to consider — submissions are due July 5th, 2017.
Project Grant: Fall 2016 competition results
The results from the Project Grant: Fall 2016 competition are now available. A total of 475 research projects were awarded funding, plus an additional 121 bridge grants, for a total investment of approximately $359 million. It is important to note that as a result of the decision to delay the Spring 2017 competition, an additional $100 million was invested in the Fall 2016 competition. This allowed the organization to fund a larger number of highly ranked projects. As announced earlier this month, changes are being made to the Project Grant process in advance of the next competition. Read more.
Investing in Canada's Future: Strengthening the Foundations of Canadian Research
Last June, Minister of Science Kirsty Duncan appointed an independent panel to review the Government of Canada's funding mechanisms for fundamental science. Chaired by Dr. David Naylor, the esteemed panel criss-crossed the country to collect input from researchers, scientists, students and the Canadian public. The Advisory Panel for the Review of Federal Support for Fundamental Science has delivered its report, Investing in Canada's Future: Strengthening the Foundations of Canadian Research. The report is available on the Panel's website.
Promoting Equity and Excellence in Health Research
Equity is an integral part of a sustainable health research ecosystem. Beyond the obvious reality that all researchers should have equitable access to funding for their research, equity also allows for diversity in the system. There have been countless studies that show that diversity—not just of scientific expertise, but of the people conducting and participating in the research—leads to more creativity, more innovation, and more meaningful outcomes. As such, CIHR, in alignment with the Government of Canada's broader Gender-Based Analysis Plus (GBA+) Initiative, is proactively evaluating equity throughout its organizational activities. CIHR's GBA+ activities focus on three main areas: Sex and Gender-Based Analysis (SGBA) in Research, equity in CIHR's funding system and equity in how CIHR conducts its business internally. Recently, CIHR developed an Equity Strategy with a vision of creating an equitable funding system. Read more.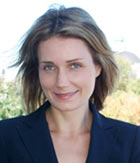 IHSPR's New Project Officer
IHSPR has hired a new Project Officer, Nicole Mardis. Nicole comes to us from the CIHR Institute of Musculoskeletal Health and Arthritis (IMHA). Prior to joining IMHA, Nicole served as a coordinator of workforce development initiatives and digital projects within government and academia. She is completing her PhD in Sociology at McGill University. Please see the 'Contact Us' section below for more information on how to get in touch with Nicole and the rest of the IHSPR team!
College of Reviewers will start enrolling members this summer
On behalf of the College Chairs, Drs. Paul Kubes and Jane Rylett are pleased to announce that membership enrolment will start in June 2017. Read more.
Governments of Canada and Saskatchewan Announce Significant Investments to Improve Health Care for Patients in Saskatchewan
The Honourable Jane Philpott, Canada's Minister of Health, and Jim Reiter, Saskatchewan's Minister of Health, announced a major investment in research to improve patient care in Saskatchewan. The Governments of Canada and Saskatchewan announced a combined investment of $63 million in funding and in-kind contributions for the launch of the Saskatchewan Centre for Patient-Oriented Research (SCPOR), developed under Canada's Strategy for Patient-Oriented Research (SPOR). Read more.
The STEM Fellowship Journal (SFJ) is currently accepting submissions for publication in 2017
The STEM Fellowship Journal (SFJ) is a peer-reviewed open-access journal, which publishes scholarly research by undergraduate and high school students. SFJ is a Canadian Science Publishing client journal, and follows academic publishing standards as found within the Canadian Science Publishing guidelines.
SFJ aims to showcase original, interdisciplinary ideas and brings the work of students to the attention of national and international academic and industrial communities. SFJ is openly available for students, professors, and industry experts and hopes to act as a starting point for future scholarly authors and readers. They work in close collaboration with Digital Science to introduce and provide authors access to the latest scholarly collaborative technologies, such as Overleaf and Altmetric impact data tools. SFJ also facilitates authors by setting up their unique researcher identifiers with ORCID. 
SFJ has a student-run editorial board, and implements an open PhD review process. To view articles that SFJ has previously accepted for publication, please consult their website, where past issues of the journal are available to view online for free. For information on how to submit your paper, please review the instructions. For consideration in their upcoming issue (i.e. Volume 3:2 to be published in September 2017), they recommend that authors send in submissions by early May 2017, after which submissions will be accepted on a rolling basis. They encourage submissions from high school and undergraduate students from around the world.
For further information, please contact the co-directors of the STEM Fellowship Journal's editorial board: Mohammad Asadi Lari (mohammadhossein.asadilari@stemfellowship.org) and Farah Qaiser (farah.qaiser@stemfellowship.org).
Tools and Resources
CIHR and the Canadian Institute for Health Information (CIHI) have partnered to create a dynamic cohort of complex, high system users. The cohort was developed using CIHI's in-house datasets (e.g., hospitalizations, ER visits, and costing data) to facilitate cross-jurisdictional research. The research priorities generated for SPOR's Primary and Integrated Health Care Innovations (PIHCI) Network were considered when building the cohort, which resulted in the development of 8 subset cohorts to encompass various definitions of "complex, high system user", and two age groups: Children (<18 years old) and Adults (≥ 18 years).
The dynamic cohort is available from CIHI for all research funding opportunities and we encourage those applying to use it as a way of assisting in the rapid turn-around required for many of the cross-jurisdictional research projects. For more information on the Dynamic Cohort, please contact CIHI's Corporate Data Request Program at cdrp@cihi.ca.
Stay tuned for a funding opportunity to support secondary data analysis of the dynamic cohort of complex high system users to be launched in the spring 2017!
Institute of Health Economics Innovation Platform
We are pleased to extend to you an invitation to JOIN an exciting initiative of the Institute of Health Economics (IHE). This initiative is the launch of an open innovation or 'crowdsourcing' platform where pan-Canadian members of the life sciences community will use an online tool (called the IHE Open Innovation PlatformTM) to collectively solve key health care policy challenges. On this Platform, ideas are submitted in a structured, moderated fashion from an invited 'crowd' around key areas of interest (called 'Campaigns'), and are discussed and strengthened by additional contribution and refinement from the crowd. The crowd prioritizes ideas by voting on the ones with the most potential.
The first Campaigns are currently available on the Platform and follow from a recent IHE Biosimilars Reimbursement Policy Forum conducted October 6, 2016. These Campaigns will facilitate ongoing engagement and discussion of topics raised at the Forum, and will help to expand and drill down upon many of the issues identified. The report from this event can be found on the Institute of Health Economics website.
Additional topics will be covered by future Campaigns as the community matures.
Date modified: