Healthy eating counts!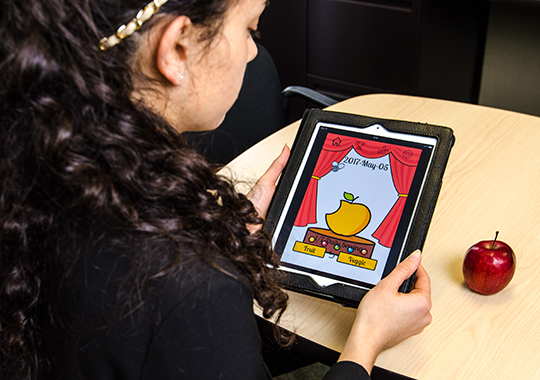 New app helps families eat more fruits and veggies
May 18, 2017
To support good health, Canada's Food Guide recommends children and youth eat 4-8 servings of fruit and vegetables each day and adults 7-10 servings.
It can be a challenge for even the most health conscious people to keep track of the number of fruits and vegetables they consume on a daily basis. It's almost an impossible task for families which might have two working parents and one or more kids participating in sports and other recreational activities.
A research team led by Dr. Sara Kirk at Dalhousie University has been working with families to find out how to create environments that support healthy behaviours and thus prevent obesity and chronic health conditions such as diabetes and heart disease.
"We heard how difficult it was for families to eat healthy when they have such busy lives, " says Dr. Kirk.   
In response, the team decided to create a smartphone app to help busy families monitor their consumption of fruits and vegetables. They worked with a local technology developer to create Froogie.
With a simple interface, Froogie makes it easy for parents and kids to record each time they eat a fruit or vegetable. For added fun, the app emits a sound like the crunch of a fresh apple for each entry, and users unlock cartoon vegetables called Froogies as they eat more fruits and vegetables.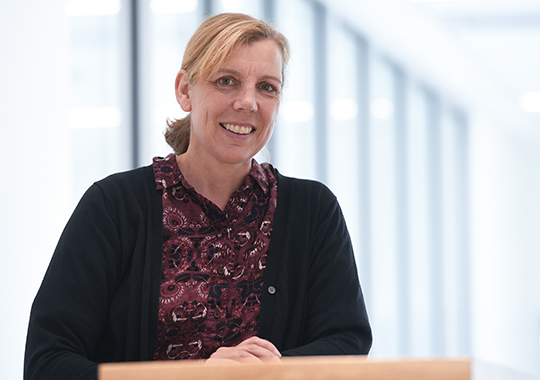 "We wanted to give families a tool that would be user friendly and provide an engaging experience," says Dr. Kirk.
Launched in February, the app has met with an enthusiastic response with 1000 downloads in the first week and one million views after the app was featured as an iTunes new and notable app in the second week.
Dr. Kirk says they hope the act of tracking fruit and vegetable will encourage families to increase their consumption of these healthy foods.
In particular it may help families who manage to find time for physical activity, but are struggling to eat healthy.
Research done by Dr. Kirk and her team found that some families put greater importance on physical activity than healthy eating. But both practices are important when it comes to preventing obesity.
The Froogie app can be downloaded for free on Google Play or iTunes.
The development of the app was supported with funding from the Canadian Institutes of Health Research and the Heart and Stroke Foundation of Canada.
Associated links
Date modified: