Travel Awards – International Course on Antibiotics and Resistance (ICARe)
Application Deadline: 2019-05-31
Anticipated Notice of Decision: 2019-06-17
Funding Start Date: 2019-09-01
Description
III will provide three travel awards in 2019-2020 for early-career scientists – post-doctoral fellows, post-health professional degree fellows and investigators – to attend the International Course on Antibiotics and Resistance (ICARe) from October 19 to 27, 2019 at Les Pensières, Annecy, France.
ICARe was conceived by an international group of thought leaders from the Institut Pasteur, Harvard Medical School, McMaster University, biotech, diagnostic, and pharma industry, and teaching hospitals. The faculty is composed of 35 internationally recognized scientists and physicians who have made important contributions to antibiotic development, and infectious diseases and resistance management. Faculty will be in residence for a minimum of 2 days and accessible for informal interactions. Graduates will emerge with a state-of-the-art understanding of existing antibiotics: modes of action, pharmacology, toxicology, mechanisms of resistance, impact of antibiotics on human and other ecologies, current approaches for mining chemical space for antimicrobial activity, the process of advancing hits to leads, the application of next generation nucleic acid-based technologies for antibiotic discovery and resistance detection, and perhaps, most importantly, training and experience in thinking creatively and innovatively about solutions to the problem. The course aims to build an international cadre of collaborative, well networked, and highly trained specialists.
This course is opened to any eligible candidate from any country including Canada. The top three selected Canadians will be awarded a travel award of $3,500.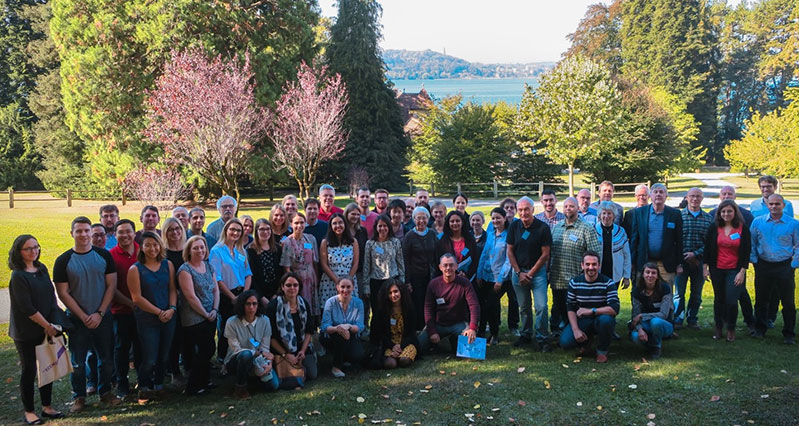 Objectives
To provide travel awards to individuals in aid of research and knowledge translation activities consistent with CIHR III vision, mandate and strategic directions where the circumstances fall outside CIHR's current suite of funding programs.
To provide Canadian early-career scientists – PhD candidates, post-doctoral fellows, post-health professional degree fellows and investigators at an academic or research institution – the opportunity to emerge with a state-of-the-art understanding of existing antibiotics.
Funds available
The total funds available for this funding opportunity is $10,500, enough to provide three (3) travel awards of up to $3,500 each.
Eligibility
For your application to be eligible:
The Nominated Principal Applicant must be one of the following:

A trainee

At the time of application:

Trainees: must be registered in a doctoral program

or

be at the post-doctoral or post-health professional degree stage.

Individuals are limited to one CIHR ICS Travel Award application per competition.
Only one ICS Travel Award will be awarded to a recipient in any fiscal year (April 1st to March 31st).
Travel must occur after the anticipated notice of decision date of this funding opportunity and no later than 9 months after the current competition application deadline.
ICS Travel Awards are available to Canadians studying within Canada and abroad and to Canadians and non-Canadians affiliated with a Canadian Institution at the time of the application deadline.
Allowable costs
Recipients should review the Use of Grant Funds section of the Tri-Agency (CIHR, NSERC and SSHRC) Financial Administration Guide for a complete listing and description of allowable costs and activities.
The following expenditures will be considered eligible for funding received through this funding opportunity:
Travel and accommodation for participant (all travel will be by the lowest economy fare)
Per diem for meals (when not provided for with the conference; applicants must use their home institution's per diem rates)
Conference registration fees
Conditions of funding
Successful applicants funded through this funding opportunity and any other persons working on the project must comply fully with the CIHR Funding Policies. Policies and guidelines cover areas such as Applicant Responsibilities, Official Languages policy, Access to Information and Privacy Acts, and Acknowledgement of CIHR's Support. Successful applicants will be informed of any special financial requirements prior to the release of funds or when they receive CIHR's Authorization for Funding (AFF) document.
In addition to CIHR standard guidelines and requirements, the following special requirements shall apply:
In the event that the Notice of Decision is delayed and that the conference the applicant plans on attending takes place prior to the release of funding, the applicant will be required to pay for their own travel costs without guarantee of receiving an award.
Successful applicants may be profiled in Institute related communications (i.e., CIHR Institutes may request photos and/or short bios of successful applicants to be used in Institute Newsletters, etc.).
Review process and evaluation
Review Committee
An ICARe International Scientific Review Committee will evaluate the full applications.
Selection Criteria
Participants (maximum 40) will be selected by the International Scientific Committee that will ensure that the participants reflect the global nature of the problem with a special attention to applicants from the developing world and gender equality.
According to their:
Educational background
Involvement in the field of antibiotics. Research projects, scientific or industrial, which could be presented during the course are welcome.
Decision-making responsibility in the finding of new antibiotics and of their appropriate use.
Expected impact of the course at personal, institutional, and national levels (maximum one per institute).
Funding Decision
Upon completion of the review, the ICARe Review Committee will rank the applications received using the criteria outlined above. Since the applications received come from several countries around the world, the top three Canadian applications, in rank order, will be funded.
How to apply
Note that the application process is managed by ICARe. You will find the complete instructions for how to apply on the ICARe website.
Competition results
2018 Awardees:
Mr. Shawn French, McMaster University
Mrs. Tanis Dingle, University of Alberta
Mr. Derek MacFadden, University of Toronto
Date modified: