Message from the Acting President of CIHR to the research community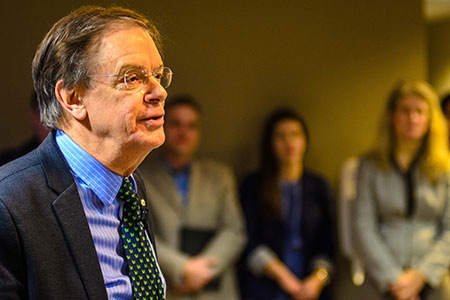 Dear colleagues,
With the recent retirement of Dr. Alain Beaudet, CIHR has begun the selection process for its new President. Canada's Minister of Health, the Honourable Jane Philpott, has asked me to serve as Acting President of CIHR during this transitional period, and I am pleased to accept this appointment.
It is critical that Canada's health researchers trust its federal funding agency, and I have made it my goal to restore that trust. As some of you may recall, this will be my second stint with CIHR (I first served as the Scientific Director of the Institute of Genetics, from 2000–2010). In this new role, I will be reaching out to you, Canada's health researchers, stakeholders, and partners, on a regular basis. I will listen to your concerns, and initiate the changes required to make CIHR the institution we all want it to be, and know that it can be. I can assure you that I have the full support of Minister Philpott in this endeavour.
I remain very optimistic about the future of health research in Canada. I look forward to working with you to facilitate your research.
Sincerely,
Roderick McInnes CM, MD, PhD, FRSC
Acting President, CIHR
Date modified: