The health benefits of sport and exercise are for everyone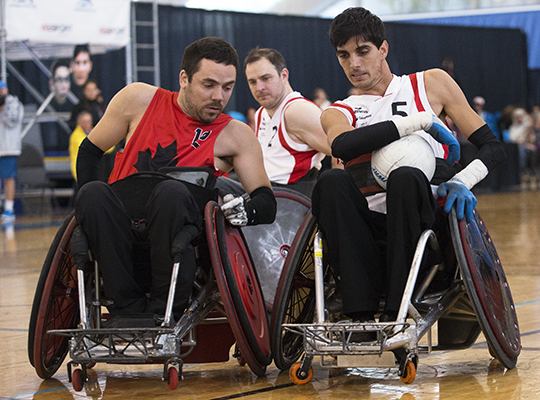 Research is exploring how sport and exercise allow people with physical disabilities to live longer, healthier and more independent lives
September 13, 2016
85% of Canadians don't get enough exercise, which increases their risk for virtually all chronic health conditions. For people with disabilities, nearly 14% of the Canadian adult population, their risk of developing inactivity-related illnesses is even higher. Source: Statistics Canada
"I often say that sport and exercise are the great equalizers for people of all abilities. With a physical disability, you can still participate – just in different ways," explains CIHR-funded researcher Dr. Kathleen A. Martin Ginis, a professor at the University of British Columbia, School of Health and Exercise Sciences.
The power of sport and exercise extends beyond bringing people together – it can make an incredible difference on your health.
Countless benefits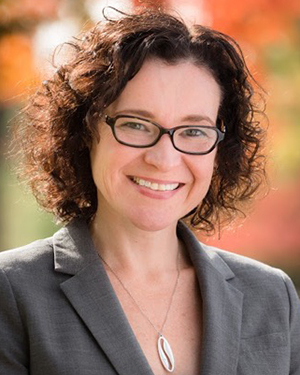 Research consistently shows that participating in sport and exercise significantly improves health and wellbeing across three interconnected domains:
Physical
Psychological
Social
The potential benefits for people with physical disabilities are particularly significant.
Improved physical fitness and endurance builds the strength and energy needed to not only participate in physical activities themselves, but also to engage in daily activities more independently, such as getting dressed and moving about the community. Increased mobility can also lead to increased community involvement, which has huge psychological and social benefits.
Since people with physical disabilities are more vulnerable to developing inactivity-related health complications, such as diabetes, obesity and cardiovascular diseases, engaging in physical activity to prevent illness is extremely vital.
Taking action
Through her work at McMaster's Physical Activity Centre of Excellence (PACE), Dr. Kathleen A. Martin Ginis witnessed first-hand the numerous benefits sport and exercise have on the lives of people with physical disabilities. She developed a passion for exploring these benefits further and in 2007, founded SCI Action Canada – a multidisciplinary partnership designed to improve physical activity participation among people with a spinal cord injury.
"It was a great opportunity for researchers, spinal cord injury service providers, and organizations that promote sport and exercise among people with physical disabilities to come together for a common goal," she recalls.
The momentum generated by this partnership spurred new questions: What about the other challenges people with a spinal cord injury face, including employment and mobility? And what about physical disabilities other than spinal cord injury?
That was how, through collaboration with the Canadian Paralympic Committee, the Canadian Wheelchair Sports Association and many other organizations, the Canadian Disability Participation Project (CDPP) was born. CDPP is an alliance of university, public, private and government sector partners working together to boost community participation among Canadians with physical disabilities. Dr. Kathleen Martin Ginis, now based in Kelowna, at the University of British Columbia, is the principal investigator.
With CDPP, Dr. Kathleen A. Martin Ginis is currently studying how to increase the number of people with disabilities participating in sport and exercise and how to measure and improve the quality of their participation experiences. In the meantime, she is also investigating how physical activity can be used to lower the risk of cardiovascular diseases (CVD), such as stroke and heart disease, among people with a spinal cord injury.
There is a dire need for more data on both national physical activity participation levels among people with physical disabilities and how physical activity can decrease health risks. These data are needed to improve policy decisions regarding access to physical activity programs, equipment, and opportunities and the use of exercise in treatment and preventative regimens. 
This important and growing area of research will help inform health care practitioners, coaches, parents, sport and exercise program administrators, and individuals looking to become more physical active. Also, and perhaps most importantly of all, it will allow for a valuable part of the Canadian population to reap the health benefits of physical activity and enjoy a better quality of life.
Associated links
Date modified: