Biographies: College Chairs
Executive Chair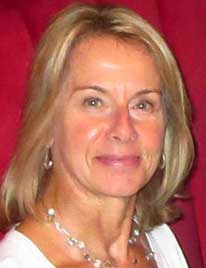 Jayne Danska, PhD
Senior Scientist
Hospital for Sick Children
Dr. Jayne Danska is the Anne and Max Tanenbaum Chair in Molecular medicine and a Senior Scientist at the Hospital for Sick Children as well as a Professor in the Faculty of Medicine, University of Toronto.
Dr. Danska's research is focused on the causes of autoimmune disease, mechanisms of lymphocytic leukemia, and innate immune surveillance of cancer cells. Her work spans mechanistic discovery in animal models to identification of biomarkers and therapeutic targets in human disease, including clinical development of a novel immune checkpoint biologic that is now in phase 1 trials for hematologic malignancies. Her group has identified genetic and environmental causes of Type 1 diabetes, and shown that the gut microbiome alters sex hormones, regulates immune responses and can be modified in early life to block Type 1 diabetes. The underlying causes of the sex bias in many autoimmune diseases are poorly understood. Dr. Danska's work has defined a link between the gut microbiome and sex hormone-mediated differences in immune mediated disease. She is engaged in international prospective human studies to define early life risk factors for immune-mediated disease in infants and children, and the effect of migration on risk for immune-mediated disease in new Canadians.
Dr. Danska's review experience includes serving as a panel member, Scientific Officer and Chair at CIHR for many years. She has also served as panel member and Chair for the Canadian Cancer Society, Canadian Diabetes Association, and multiple institutes within the U.S. National Institutes of Health.
Executive Vice-Chair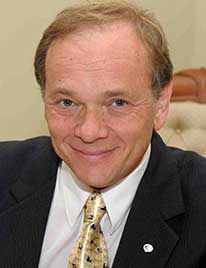 Philippe Gros, PhD
Vice-Dean, Faculty of Medicine
McGill University
Dr. Philippe Gros obtained his PhD in Experimental Medicine from McGill University and following post-doctoral training at Massachusetts General Hospital and MIT, joined the Department of Biochemistry at McGill in 1985, where he has been a full Professor since 1994. He is a member of the Center for Tuberculosis, the Goodman Cancer Research Center, and is the founder of the Center for Complex Traits. He has been the Vice-Dean (Life Sciences) of the Faculty of Medicine and is now Deputy Vice Principal Research at McGill.
Dr. Gros' main area of investigation concerns the genetic analysis of susceptibility to infections, and pathological inflammation. Dr. Gros has been an International Scholar of the Howard Hughes Medical Institute, a Distinguished Scientist of the Canadian Institutes of Health Research and is a James McGill Professor. He has received the Wilder Penfield Prize for Health Sciences (Prix du Quebec), the Canada Council Killam Prize for Health Research, and is a fellow of the Royal Society of Canada and an Officer of the Order of Canada. Dr. Gros is experienced in the biotechnology sector, and has co-founded two biotechnology companies.
Dr. Gros has extensive experience in peer review and evaluation with the Burroughs Wellcome Fund, the Bill and Melinda Gates Foundation, the National Institutes of Health (USA) and the Canadian Institutes of Health Research, where he was a member of Governing Council for four years.
Chairs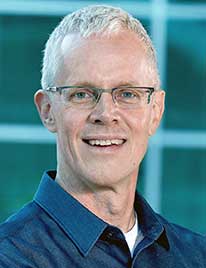 Eric Brown, PhD
Professor
McMaster University
Dr. Eric Brown is a Professor in the Department of Biochemistry and Biomedical Sciences and member of the DeGroote Institute for Infectious Disease Research at McMaster University.
Dr. Brown holds a Canada Research Chair in Microbial Chemical Biology and has a long-standing research interest in the complex biology that underlies bacterial survival strategies. He and his research team ultimately aim to subvert these systems in drug resistant superbugs and contribute fresh directions for new antibiotics. He has been the recipient of a number of awards for this work including the Canadian Society of Microbiologists Murray Award for career achievement and as a Fellow of the American Academy of Microbiology.
Dr. Brown has served extensively on Canadian Institutes of Health Research peer review committees and on a wide variety of advisory boards including a term as President of the Canadian Society for Molecular Biosciences, member of the Medical Review Panel of the Gairdner Foundation, and member of the Institute of Infection and Immunity of the Canadian Institutes of Health Research.
---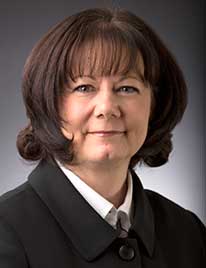 Sherry L. Dupuis, PhD
Professor
University of Waterloo
Dr. Sherry Dupuis is a Professor in Recreation and Leisure Studies and the former Director of the Murray Alzheimer Research and Education Program at the University of Waterloo. She also co-leads the Partnerships in Dementia Care Alliance, a national research initiative focused on culture change in dementia and long-term care.
Dr. Dupuis has been a pioneer in the active engagement of persons living with dementia and their family care partners as co-researchers in research and knowledge translation processes. Committed to issues of social justice and the transformation of dementia and long-term care, Dr. Dupuis uses critical participatory action research and innovative arts-based methodologies as a means of promoting personal transformation and social change. Her most recent example is "Cracked: New Light on Dementia", a research-based theatre production that casts a critical light on society's one-dimensional view of dementia as an unmitigated tragedy and exposes dehumanizing policies and practices in dementia care.
Dr. Dupuis has extensive experience as an external reviewer for both tri-council and other provincial and national granting programs including SSHRC, CIHR, Alzheimer Society of Canada, Manitoba Health Research Council, UHN Collaborative Research Program, Michael Smith Foundation for Health Research, and the TVN Catalyst Grant Program.
---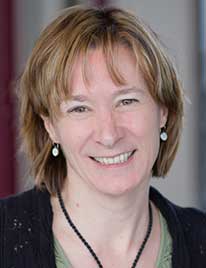 Josée Lavoie, PhD
Professor
University of Manitoba
Dr. Josée Lavoie is the Director of the Manitoba First Nations Centre for Aboriginal Health Research (MFN CAHR) and Professor in the Faculty of Health Sciences at the University of Manitoba. She maintains a university appointment at the University of Northern British Columbia. She has worked in First Nation and Inuit Primary Health Care systems since 1989.
Dr. Lavoie has research expertise in health policy, financing, and contracting in health. She has been involved in the development of optimal models of contracting in health in indigenous environments in Canada, Australia, New Zealand and in circumpolar countries.
Dr. Lavoie has served as a reviewer for several national and international organizations including CIHR, the Michael Smith Foundation for Health Research, the International Development Research Centre and Australia Primary Health Research Institute.
---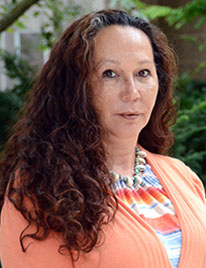 Dawn Martin Hill, PhD
Associate Professor
McMaster University
Dr. Dawn Martin Hill (Mohawk, Six Nations) holds a PhD in Cultural Anthropology and is one of the original founders of the Indigenous Studies Program at McMaster University. She is the inaugural Paul R. McPherson Indigenous Studies Chair.
Dr. Martin Hill's research is grounded in the principle that solution-based research in the area of Indigenous health must occur alongside building capacity for community collaborations. She has embodied this principle through her numerous community collaborations for SSHRC, CIHR, NSERC and Global Water Futures. She has served as Chair of the Indigenous Elders and Youth Council to promote the protection and preservation of Indigenous Knowledge systems; served as an expert witness on traditional medicines; and supports reconciliation efforts to improve health services delivery to First Nations through the "Harmonization of Traditional Medicine" in partnership with Six Nations Health Services. While working with communities, Dr. Martin Hill has led numerous grants by Indigenous women, and conducted Indigenous knowledge focused research on Indigenous youth, women, language, ceremonies, traditional medicine, well-being and currently, environmental health. Much of this work included identifying and removing epistemological barriers to Indigenous Knowledge health research.
She resides on the Grand River, Six Nations. She is a single mother of four with two teenagers at home and a grandmother of eight, her healthy family is considered her greatest achievement to date.
---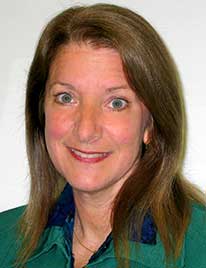 Barbara Morrongiello, PhD
Professor
University of Guelph
Dr. Barbara Morrongiello is a Professor in Clinical Psychology at the University of Guelph, a registered Psychologist in Ontario, and Director of the Child Development Research Unit.
In addition to receiving numerous research achievement awards, Dr. Morrongiello holds a Canada Research Chair (Tier I) in Child and Youth Injury Prevention and is a Fellow both in the Canadian Academy of Health Sciences and the American Psychological Association.
Dr. Morrongiello has published over 150 peer-refereed articles and has a long history of research innovation and productivity. Her pioneering research applies a developmental framework to study risk factors for injury at different stages throughout childhood, focuses on understanding gender differences in childhood injuries, and has contributed numerous innovative methods and measures to advance the study of risk processes leading to childhood injuries. Based on her findings she has implemented a number of evidence-based intervention programs (e.g., Supervising for Home Safety program, Cool 2 Be Safe playground safety program) that have been shown to reduce children's risk of injuries. She is committed to working with key stakeholders (e.g., school boards, Public Health Agency of Canada) so effective programs can be broadly disseminated to reduce the burden of childhood injuries in Canada.
Dr. Morrongiello serves on the advisory boards of several scientific journals, and has peer review experience with several organizations including the Ontario Mental Health Foundation, Social Sciences and Humanities Research Council and CIHR where she served as a scientific officer.
---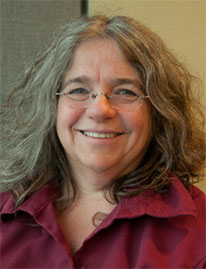 Louise Potvin, PhD, FCAHS
Professor
Université de Montréal
Dr. Potvin is Professor of Health Promotion at the Department of Social and Preventive Medicine, School of Public Health, Université de Montréal.  She is the Scientific Director of the Léa-Roback Research Centre on Health Inequalities.  She holds the Canada Research Chair in Community Approaches and Health Inequalities. She is the Editor in Chief of the Canadian Journal of Public health.  She is a Director of the Canadian Academy of Health Sciences, a member of the International Scientific Advisory Council of the Institut national du Cancer (France), and the Vice-President for Scientific Affairs of the International Union for Health Promotion and Education.
For the past three decades Dr. Potvin has conducted research in Canada and abroad, on the processes and outcomes of community-based health promotion and chronic disease prevention interventions.  Her work was pivotal for the recognition of the necessity for a plurality of methods for evaluating non clinical community prevention.  She has been a leading figure in the development of population health intervention research, a domain of scientific research that seeks to develop relevant evidence about public health intervention.  Her work contributed to showing how public health interventions can reduce health inequalities through increasing local access to high quality resources.
Dr. Potvin has extensive experience in peer-review committees. She has chaired numerous CIHR-IPPH strategic initiative peer-review committees. She served as a representative of pillar 4 on several interdisciplinary committees (Banting post-doctoral fellowship; MRC Career Award, CIHR Foundation live pilot stage 3).  More recently, she supported the establishment of international peer-review committees in population health intervention research in France and in Germany. Until recently she was a member of IPPH Advisory Board. 
---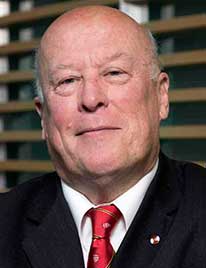 David Thomas, PhD, FRSC
Professor
McGill University
Dr. David Thomas was trained in genetics at University College London, and has held a variety of posts in his research career. He is currently a Professor in the Biochemistry and Human Genetics Departments, McGill University and is co-director of the Cystic Fibrosis Translational Research center (CFTRc), He holds the tier 1 Canada Research Chair in Molecular Genetics.
Dr. Thomas has made original research contributions in mitochondrial genetics, protein processing, protein folding in the ER, G protein signaling, and defining MAP kinase cascades. Since his move from the National Research Council of Canada (NRC) to McGill in 2001 he has developed a research programme on the mechanism of ER quality control and its impact on protein trafficking diseases such as cystic fibrosis, using a variety of high and low throughput technologies. He has served and played a leadership role on planning committees at the NRC, Medical Research Council and McGill.
Throughout his career, Dr. Thomas has served as a peer reviewer for many international and national organizations. He currently serves on grants review panels for several agencies, including, CIHR and the Ontario Research Foundation.
Date modified: