Boost your mental health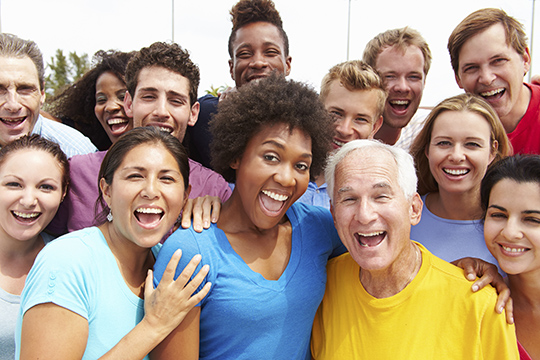 Research sheds light on everyday activities to improve mental health and mental wellness
May 3, 2016
Mental health and mental wellness encompass far more than just an absence of mental illness.Footnote 1 From time to time, we all experience demands and stressors that impact on our ability to cope with life's challenges and that take a toll on our sense of wellbeing. But what steps can we take to improve our mental wellness in day-to-day life?
Although dedicating time to revitalizing mental health and mental wellness is just as important as physical health, many people don't make a conscious effort to do so. Research indicates that dedicating time to improving mental wellness can have significant benefits in terms of feeling energized, more confident and better-prepared to deal with life events.Footnote 2
Interestingly, some of the best ways to improve mental health are through physical activities. CIHR-funded research delves deeper into how incorporating better exercise, sleep, diet and meditation patterns has impacts beyond the physical level.
Generally speaking, we know that physical activity is good for us – and not just on a physical level. People who exercise are less likely to suffer from depression, significant anxiety and other mental health complications compared to inactive individuals. "A number of studies have shown that exercise has an immediate, positive impact on mood," explains Dr. Gordon Asmundson, a registered doctoral psychologist and CIHR-funded researcher from the University of Regina. "And in the long-term, exercise is associated with increased feelings of self-efficacy and control and decreased stress levels."
Not only can exercise improve mental wellness in our day-to-day lives, but evidence indicates that it may be an effective intervention for anxiety disorders, including post-traumatic stress disorder (PTSD). Exercise, unlike most existing treatments, is both easily accessible andaffordable for almost everyone. According to recent findings in Dr. Asmundson's lab, exercise alone is nearly as effective as other types of therapy in reducing PTSD symptoms.
Associated links
A poor night's sleep may do more than make you feel groggy. It can impair your learning and affect your behaviour and emotions. "I think we've always known, at an intuitive level, that sleep is important for daytime functioning. Over the last decade or so, there has been growing evidence to support that," says Dr. Penny Corkum, registered psychologist and CIHR-funded researcher from Dalhousie University. "And the consequences seem to be even greater than we thought." Her lab discovered that only one hour less of sleep each night for four nights weakens attention span, emotional regulation and academic productivity in children.
Dr. Corkum is the Principal Investigator of Better Nights, Better Days study which focuses on sleep and children - a particularly vulnerable population to the consequences of poor sleep. Through an interactive, empowering and evidence-based online tool, her team is working to make sleep interventions for children more accessible to parents who may not have the resources to seek professional help.
Associated links
Diet and nutrition play an important role in supporting mental health. Adopting healthy eating can contribute to the promotion of mental health and the prevention of mental health problems such as depression, schizophrenia, and Alzheimer's disease. Following a recent CIHR-funded national consultation that resulted in the identification of nutrition and mental health research priorities in Canada, Dr. Karen Davison is currently working alongside the Canadian Mental Health Association and the Dietitians of Canada on Integrating Knowledge from a National Multi‐Stakeholder Consultation. The goal of this consultation was to determine nutrition and mental health research priorities. One of the established priorities included identifying nutrition program/service needs, gaps and barriers for people living with mental health conditions.
According to Dr. Davison, adopting healthy eating habits, such as consuming whole fruits, vegetables and grains, a regular intake of omega-3 fats from flax seeds and fish, and ingesting vitamin D and calcium from milk or milk alternatives, contributes to mental wellness.
Associated links
Mindfulness training has been scientifically demonstrated to regulate mental distress. Meditation is proven to assist in mental health maintenance and to improve the sense of self, in much the same way as physical activity can boost cardiovascular health, muscle strength and resilience. In an effort to treat mental disorders and improve mental wellness, cognitive behavioural therapy, one of the most popular interventions for a broad spectrum of mental illnesses, has been adapted to include meditative exercises. Through self-reflection and relaxation, meditative activities work to change unhelpful thinking and behaviour patterns.
More specifically, mindfulness-based exercises help with stress reduction, including people who suffer from anxiety disorders. CIHR-funded researcher and director of the Obsessive-Compulsive Disorder (OCD) and Tic Disorder Studies Centre, Dr. Kieron O'Connor, has expertise in the area of treating OCD and related disorders. His research indicates that mindfulness meditation-based training can be effective in reducing stress and anxiety for a range of anxiety disorders, as well as for OCD.
Associated links
CIHR recommends seeing a qualified health care professional if you or someone you know experiences mental health issues.
Associated links
Date modified: