Stay clear of influenza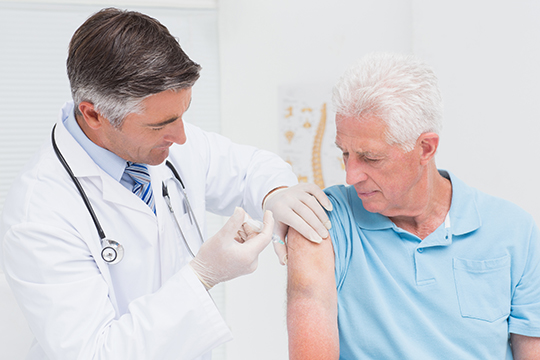 The best way to prevent flu remains immunization
April 28, 2016
Flu symptoms include a feverish feeling or the sudden onset of fever as well as a cough and/or a sore throat. Other common symptoms are: a runny or stuffy nose, head- or body-aches, and chills.
Influenza, also known as the flu, is a common and very contagious infection of monumental importance to public health. Each year approximately 12,000 people in Canada are hospitalized with the flu and another 3,500 die from it.
Contracting the flu virus is as easy as shaking hands with someone who is already infected or by touching a shared surface like a door handle or staircase handrail and then touching your eyes, nose or mouth. Which is why frequent handwashing is such an important defence mechanism.
According to Dr. Marc Ouellette, Scientific Director of the CIHR Institute of Infection and Immunity, getting vaccinated is the safest way to stay healthy during the flu season. In the clip below, Dr. Marc Ouellette shares the scientific community's anti-flu strategies and offers his best advice on ways to avoid the flu virus and stay healthy.
Associated links
Date modified: