What encourages people to start exercising?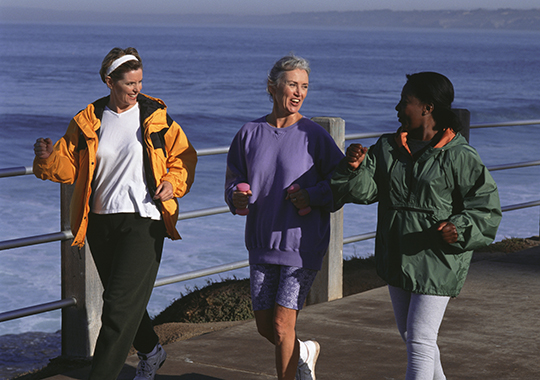 New research on health messaging could help make sure that more Canadians get active
April 14, 2016
We hear it all the time: to be healthy, we need to sit less and move more.
Messages about physical activity—and our collective need to do more of it—are everywhere. You'll see them on magazine covers as you stand in the check-out line at the grocery store. You might see an entire pamphlet dedicated to it at the doctor's office. Plus, a simple search on the internet will lead to hundreds of tips and "tricks" to get motivated and get active.
The problem is that a lot of these messages don't work.
Dr. Tanya Berry, the Canada Research Chair in Physical Activity Promotion and a professor in the Faculty of Physical Activity and Recreation at the University of Alberta, is studying how people process all of these health messages and why the messages frequently fail to lead to the desired action.
"People have no control over their gut reaction to a health message," she explains, noting that we all have automatic (or gut) responses and conscious (or reflective) responses. "When it comes to exercise, the message might activate feelings of guilt or fear or enjoyment, and the associations we have could be different if the message is coming from a doctor [a health-based message] as opposed to a gym [an appearance-based message]."
She notes that the research about these gut reactions in relation to exercise is still in its infancy, but the data so far shows that those reactions can drive behaviour. This means that when people experience a negative gut reaction, they may not change their behaviour or, if they do attempt a change, they may become easily discouraged. People who experience these negative gut reactions after seeing appearance-based messages are actually less likely to exercise—probably because they can't see themselves reflected in the fit, sweaty bodies that so often deliver the message.
"Some people will think 'I'm not going to put myself in a situation to feel embarrassed or feel awkward,' or they'll stick with an exercise regime for six months and then think 'it's been this long and I still don't look like that,' and they quit," Dr. Berry explains. "So, basically, these 'motivational' messages are having the opposite effect."
But fluffy, positive messages aren't enough on their own, either.
"We need to stop talking about quick-fixes or telling people that it's easy [to start exercising]," Dr. Berry says. "The messages also need to be part of a bigger program. People need to be given activity options, support, and information about how to start or create a plan."
Without the right support, any number of barriers can get in the way of an exercise routine—and none of them have to do with willpower. People need to have the time to exercise, adequate childcare during their exercise time, access to transportation to attend activities, and extra money to cover all of the associated costs. Dr. Berry notes that a lot of exercise messages are geared toward the middle class, but we need to find better ways to reach other socio-economic brackets, as well.
"The research shows that tailored messages are best," she explains, emphasizing the need to use varying approaches for different age groups and genders. "And when you get beyond the message, when people do start exercising, they need to develop self-regulatory strategies so that they can navigate their own personal barriers. They need to find what works for them."
Some of the best public health messaging has come from organizations that build these supports into their campaigns and provide tools for people to develop personal plans and reach their goals. Dr. Berry points to ParticipACTION as a very successful example, as the organization has worked to change social norms around being active. Working at a population level, as opposed to the individual level, ParticipACTION "normalizes physical activity, so that it just becomes something that people do," she notes.
When physical activity becomes normalized in this way, people are more likely to find the supports that they need to continue with an exercise program. "The ones who are most likely to stick with the exercise are people who start to self-identify as being an active person," says Dr. Berry. "They say 'I am an exerciser. I am healthy.'"
Research collaborations to get people moving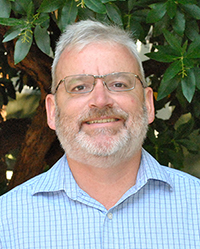 Dr. Guy Faulkner
University of British Columbia
Photo courtesy of University of British Columbia.
Dr. Guy Faulkner, professor in the School of Kinesiology at the University of British Columbia and Canadian Institutes of Health Research (CIHR) Applied Public Health Chair, is on a mission to make Canadians healthier. With his expertise in exercise psychology and physical activity promotion, he is evaluating the success of a variety of strategies to increase physical activity. He also works with ParticipACTION as a member of their Research Advisory Group to provide evidence-based recommendations for their national campaigns.
"We look at workplace interventions, challenges for adolescents and teens, the effects of mobile apps and fitness devices, as well as government policies and local programs," he explains. "This type of research involves looking at how interventions work on a larger provincial or national scale, so it's incredibly interesting, but also very challenging."
Although his research considers impacts at a population level, his work illustrates how federal, provincial and municipal policy decisions can have an impact on the behaviour of individuals. For example, policies about school travel—such as the minimum distance between home and school required to qualify for school bus services—can have an impact on how many children walk safely to and from school. Federal or provincial subsidies can also make it easier for parents to enroll their children in healthy activities, but Dr. Faulkner notes that different strategies may be needed for different geographic regions and for families of different income levels. This is where research fits in: evidence about what works (or doesn't) for various social groups can help decision makers design effective policies and programs—and also consider how they can gain traction in communities.
"There are a lot of barriers to being physically active, and the right policies have the potential to help get people moving," Dr. Faulkner notes. "Of course, those policies have to be implemented effectively, too."
Associated links
Date modified: