Dr. Gonzalo Alvarez finds a better way to stop spread of tuberculosis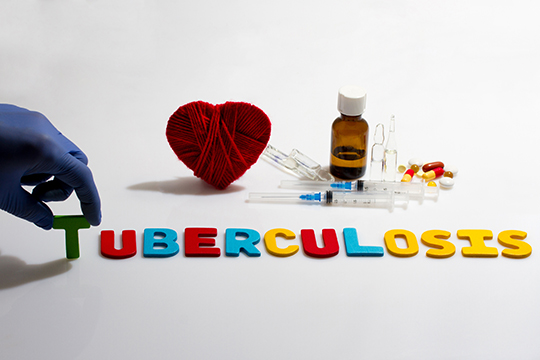 On World TB Day, countering a disease that takes 1.5 million lives each year
March 24, 2016
Far from being an illness that plagued people in the 19th century, tuberculosis (TB) still kills nearly 1.5 million people annually, mostly in developing countries. Canada isn't immune to this disease, with about 1,600 new cases of TB reported here every year, mostly among immigrants arriving in Canada for the first time. As well, Indigenous peoples continue to be disproportionately affected by this disease: the incidence of TB infection in Nunavut is up to 50 times higher than elsewhere in the country.
One researcher has made it his mission to root out lung diseases like TB among vulnerable populations such as Canada's Inuit and new Canadians. Dr. Gonzalo Alvarez is a scientist at the Ottawa Hospital Research Institute, an associate professor at the University of Ottawa's Faculty of Medicine, and a respirologist at the Ottawa Hospital.
On Mar. 24, World TB Day, Health Canada and the Public Health Agency of Canada announced they are funding a new research study to be led by Dr. Alvarez. The study will test the effect of a new drug to treat latent, or "sleeping" TB, which, while it is not contagious, has a 10 per cent chance of developing into active tuberculosis. The study will involve 450 people in Ottawa and Iqaluit, Nunavut.
Previously, doctors treating patients with latent TB relied on a 60-year-old drug that required nine months of daily doses to knock out the bacteria that causes the disease. When combined with the older treatment, this new drug can treat latent TB is just 12 weeks and involves just one weekly dose.
New technology cuts wait times for diagnosis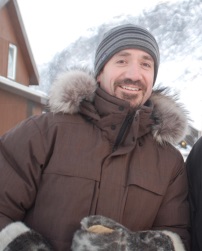 Dr. Alvarez was responsible for a great advance in TB control in Canada's North when, in a 2012 study funded by CIHR, he introduced a machine called the GeneXpert to Canada. Historically, patients in Nunavut who thought they might have TB provided samples of their mucous, which were then sent to Ottawa for testing. Depending on how much of the TB-causing bacteria were in a person's system, results could take anywhere from eight days to over a month to make their way back to a patient in Nunavut. During this time, these patients could have spread TB to those around them.
"The problem is really one of capacity," said Dr. Alvarez. "Up North, where the highest incidence of TB is to be found in Canada, there is no diagnostic capacity. One person is doing the job of 10 people, and without specialized staff, diagnosing TB quickly and preventing the spread of disease is difficult."
Enter the GeneXpert, a machine slightly smaller than a microwave that hooks up to a laptop and identifies the presence of the TB bacteria's genetic code. Patients provide a mucous sample, which a technician places in a cartridge and then slots into the machine. In as little as two hours, the machine can diagnose the presence of TB, meaning patients can find out whether or not they have tuberculosis that day and start treatment immediately, instead of waiting up to a month. Better yet, the machine doesn't need to be operated by specialist staff, making it perfect for remote communities where health services are limited.
The GeneXpert has been so effective at reducing wait times for diagnoses that the Government of Nunavut announced in its 2015-16 budget that it was earmarking funds to hire a full-time staff member to operate the machine and to cover the cost of its operation. Dr. Alvarez has also recently submitted a paper about the cost-effectiveness of the GeneXpert in Iqaluit, Nunavut to PLoS One.
Computer modelling
In 2014-15, CIHR funded a study in which Dr. Kevin Schwartzman from McGill University and Dr. Alvarez are collaborating to use computer modeling to predict the effectiveness of various health interventions to help stop the spread of TB.
"In places like Nunavut, it's really a question of the social determinants of health," said Dr. Alvarez. "In communities like Iqaluit, we have overcrowding, a lack of housing, poor nutrition and some of the highest rates of smoking in the country. These factors make a person susceptible to TB."
Currently Drs. Alvarez and Schwartzman are compiling data and working to develop models to predict how determinants of TB disease, such as lower rates of smoking and alcohol consumption, or earlier diagnoses of TB using GeneXpert, could help cut down on the spread of tuberculosis in Indigenous communities.
Associated links
Date modified: