Supporting cutting-edge rare disease research
March 23, 2016 – Taken together, rare diseases, which are generally defined as seriously debilitating or life-threatening conditions that affect no more than 5 in 10,000 people, represent an important health issue. According to the Canadian Organization for Rare Disorders, 1 in twelve Canadians have a rare disease. Indeed, it is estimated that there are around 6,000-8,000 rare diseases. Research on rare diseases is scarce, patients are scattered across the world, and awareness about these conditions is often low, which results in delayed diagnoses, limited treatment options and difficulties accessing quality care.
Through CIHR, the Government of Canada is supporting research in this area and is playing a leadership role, joining important international research initiatives. For example, CIHR supported the development of Orphanet-Canada, the Canadian branch of Orphanet, the world's online reference portal for rare diseases. CIHR is also playing a leading role in the International Rare Diseases Research Consortium, which aims to enable the introduction of 200 new therapies for rare diseases and a means to diagnose most of them by 2020. Additionally, CIHR is engaged in E-RARE-3, the European Union's main instrument for funding research and catalyzing international collaboration in areas related to rare diseases. This consortium, launched under the ERA-Net for Research Programmes on Rare Diseases, comprises 25 institutions across the globe, including CIHR's Institute of Genetics.
Furthermore, Canadian researchers are collaborating on an international scale to develop diagnostic tools and therapies for people affected by rare diseases in the following nine JTC 2015 research projects.
A window of opportunity to treat a series of rare diseases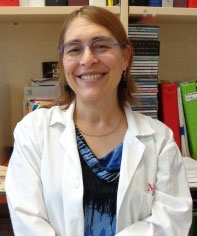 Issue
Peroxisome biogenesis disorders (PBD) are rare inherited childhood conditions that can result in a wide range of medical complications. PBDs are caused by defects in any one of 14 peroxisome genes, which produce enzymes involved in fat metabolism. Peroxisome malfunction can result in organ failure, destruction of brain white matter, vision and hearing loss, liver disease, and bone problems. Although no treatment exists, there is a window of opportunity to intervene and halt the progression of this disease.
Approach
Dr. Nancy Braverman, a medical geneticist at the Montreal Children's Hospital at McGill University, and her expert team have come together to identify drugs that improve PBD patient outcomes by improving peroxisome functions. These drugs will soon be tested on animal models. The longitudinal portion of the study will allow her team to assess the natural history of PBD development among patients. This will improve patient management and identify accurate biomarkers and clinical endpoints for future clinical trials.
Impact
The impact of this research goes beyond PBD, as peroxisome malfunction is linked to Alzheimer's disease, premature newborn lung disease and type 2 diabetes. An improved understanding of peroxisome functions could significantly impact the health research landscape.
Understanding the risk of sudden cardiac death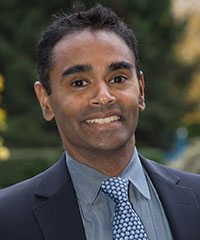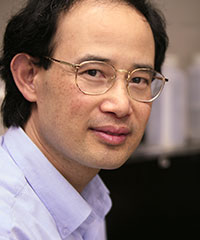 Issue
Catecholaminergic Polymorphic Ventricular Tachycardia (CPVT) is one of the most lethal heart rhythm disorders and can be asymptomatic for long periods of time. When an episode is triggered, typically during exercise or times of intense emotion, CPVT can result in sudden cardiac death (SCD). CPVT affects about 1 in 10,000 people and is difficult to both diagnose and to study. The mechanisms underlying CPVT are complex and as a result, our understanding of the disease is limited.
Approach
Dr. Shubhayan Sanatani from the University of British Columbia and the BC Children's Hospital and Dr. Wayne Chen from the University of Calgary are part of an international team of expert clinicians and scientists that are addressing the CPVT research gaps. They are working to understand patient variability with the goal of developing strategies for identifying those at risk of SCD.
Impact
30,000 Canadians die suddenly every year and many of these deaths occur in young and seemingly healthy individuals, some who have undiagnosed CPVT. This research aims to understand more about the causes of CPVT, develop a clinical tool for risk identification, improve gene discovery, and create targeted therapies to prevent SCD.
Targeted therapies for life-threatening skin disease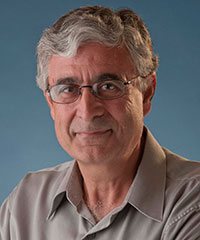 Issue
Netherton Syndrome is a life-threatening autosomal skin disease caused by genetic mutations in the SPINK5 gene. These mutations can inhibit the activity of skin kallikreins (KLKs) which are responsible for the regeneration of the human skin. Although the mechanisms through which KLKs influence Netherton Syndrome require more investigation, they are known to cause skin peeling.
Approach
Dr. Eleftherios Diamandis, a professor at the University of Toronto and researcher at Mount Sinai Hospital's Research Institute, has assembled a team to investigate whether specific KLK inhibitors can improve Netherton Syndrome outcomes. They are developing KLK inhibitors that can be used as targeted therapies for this rare disease and which will soon be tested on mice.
Impact
These studies will provide a holistic understanding of the underlying mechanisms of Netherton Syndrome and set the stage for the development of potentially groundbreaking treatments. These KLK-based targeted therapies will be the first of their kind.
Unifying the rare disease research community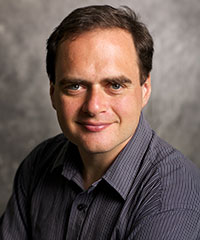 Issue
Rare diseases affect up to 6-8% of the population. Not only is there is a lack of clinical and scientific knowledge of the molecular causes and treatments of these diseases, but the researchers who are investigating these phenomena do not have a vehicle to communicate their findings clearly or widely. There is a growing need for formal computational languages, or ontologies, to describe rare diseases, as well as tools to foster communication and knowledge sharing among researchers.
Approach
Dr. Michael Brudno, a professor at the University of Toronto, and a senior scientist at the Hospital for Sick Children, where he leads the Centre for Computational Medicine, is developing PhenoTips: a suite of free tools for clinicians and scientists to encourage data sharing and collaboration in rare diseases. This suite works within an integrated RD-specific informatics ecosystem and aims to harmonize the way information is stored in databases and in patient files.
Impact
The study aims to integrate existing databases, enrich rare disease knowledge, and to improve treatment options for patients who suffer from rare diseases. Michael Brudno and his Canadian team are developing training for health professionals and researchers to improve the scope of this new tool's reach and to allow students to be active contributors.
Stem cells on the frontline of cystic fibrosis research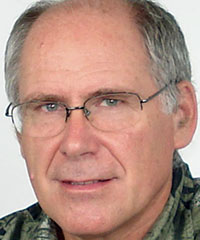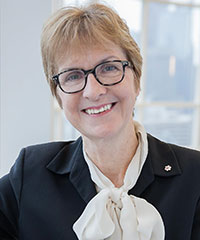 Issue
Cystic fibrosis (CF) is the most common, fatal genetic disease affecting children and adults. Currently, the only known way to eliminate the disease's accompanying severe lung and liver complications is through lung-liver transplantation.
Approach
Dr. John Hanrahan from McGill University and Dr. Janet Rossant from the University of Toronto and the Hospital for Sick Children's Research Institute are collaborating with a multidisciplinary team of imaging biologists, bioengineers, genomics and bioinformatics experts, and clinical partners to explore new cystic fibrosis treatment options. Specifically, they are studying the mechanisms of action of CF drugs and collecting pluripotent stem cells from patients with cystic fibrosis genetic mutations so that they can genetically reprogram them to function as lung and liver cells.
Impact
This research aims to provide new, personalized treatment options to CF patients that specifically target lung and liver pathology. The interdisciplinary nature of the research environment will provide trainees and clinical fellows with front-line approaches to developmental and stem cell biology, and, in turn, the research will contribute to this important, growing field of health research.
Increasing treatment options for rare bleeding disorder
Issue
Hemophilia A is the most severe inherited bleeding disorder that can currently only be managed by a risky and costly treatment, Factor VIII. Approximately 25-30% of patients develop immune responses to Factor VIII which reduces their treatment options. There is a need for a novel therapeutic strategy to prevent and treat this condition.
Approach
Dr. David Lillicrap, a professor at Queen's University, a career investigator of the Heart and Stroke Foundation and a Canada Research Chair in Molecular Hemostasis, is developing a low-cost gene therapy for Hemophilia A using nanobodies. Nanobodies have been tested on hemophilic mice and have many advantages when applied to humans. His team, along with collaborators in France and Germany, is now exploring two modes of nanobody delivery through protein administration, which is more convenient, and through gene transfer, which has more potential for long-term benefits.
Impact
This research aims to contribute to the efficacy and cost-effectiveness of therapy for hemophilia A. The researchers expect the study to have a profound implication not only on hemophilia, but on the growing field of protein therapies.
Addressing the underlying cause of a group of rare diseases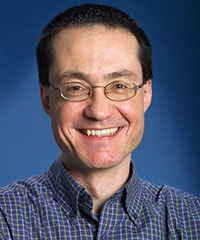 Issue
New research suggests that different components of the Cohesin Complex are responsible for a wide range of rare diseases termed cohesinopathies. The known function of this complex is to prevent sister chromatids from separating. Mutations can lead to congenital heart disease, among other problems. Dr. Gregor Andelfinger from Université de Montréal recently discovered that patients with a chronic atrial and intestinal dysrhythmia (also called CAID syndrome) have mutations in the cohesin component, Shugoshin. This expands cohesinopathies to include a disorder of all pacemakers in the body. We don't know much about the mechanisms underlying this expanding group of rare diseases, but research indicates that despite their vastly different disease manifestations, they have a common cause: novel functions of the cohesion complex in the heart.
Approach
Dr. Gregor Andelfinger from Université de Montréal and his team are uncovering the mechanisms of these diseases by creating cell-based models of CAID syndrome and a more common cohesinopathy, Cornelia de Lange syndrome (CdLS). They are exploring what these two diseases have in common at the molecular level to shed light on how the Cohesin Complex functions. The next step is to work with animal models and to screen all known genes to find which treatments worsen or alleviate these diseases. 
Impact
This research aims to develop new therapeutic approaches for CAID syndrome, CdLS and other diseases pertaining to the Cohesin Complex. Overall, it will allow the research community to better understand this group of rare, devastating diseases and to launch a more rational method for identifying promising drugs for clinical use.
Gene discovery to treat degenerative brain disorders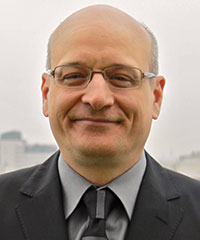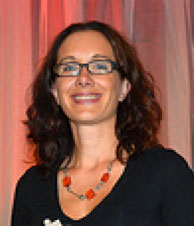 Issue
Autosomal-recessive cerebellar ataxias (ARCAs) form a large group of rare disorders all associated with progressive degeneration of the cerebellum and its connections, which is an area of the brain involved in coordination and movement.
Approach
Dr. Bernard Brais from McGill University and the Montreal Neurological Institute and Hospital and Dr. Cynthia Gagnon from Université de Sherbrooke and the Centre de recherche Charles-Lemoyne are part of a team that is expanding research on recently discovered ARCA genes. Their contribution is focused on accelerating the classification of new ARCAs, the standardization of clinical evaluations for studies and clinical trials, the search for biomarkers and the use of a transgenic mice model to screen potential therapeutic molecules.
Impact
The multicenter effort will accelerate the systematic translation from gene identification to the design of pre-clinical and clinical trials.
Understanding the mechanisms of Cushing's Disease, a rare pituitary disorder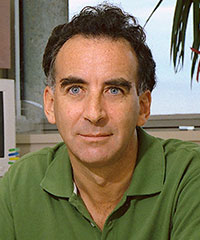 Issue
Cushing's Disease refers to an increase in cortisol due to a benign tumour in the pituitary gland, the master endocrine gland responsible for hormone secretion. This complication is caused by adrenocorticotropin (ACTH) hypersecretion. Approximately 1-3 per million people have this disease and it results in high morbidity and mortality rates. There are currently no safe pharmaceuticals available for managing this disease.
Approach
Dr. Jacques Drouin from the Institut de recherches cliniques de Montréal (IRCM) and his multidisciplinary team are working to better understand both the genetic and epigenetic mechanisms that govern ACTH hypersecretion and that drive the progression of Cushing's Disease. They are screening patients for new mutations in search of new genes and identifying their clinical characteristics and consequences. This Canadian research team is playing a critical role in the transcriptional and epigenetic portions of the study.
Impact
This work aims to develop new therapeutic approaches to treating Cushing's Disease through pharmacological approaches that target the disease's underlying mechanisms.
Date modified: