IHSPR Newsletter – January 2016
Table of Contents
---
Message from Dr. Robyn Tamblyn, IHSPR Scientific Director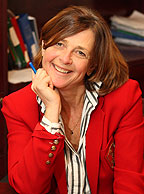 Happy New Year! We are on track for a full and eventful year at IHSPR.
IHSPR's 2015-2019 Strategic Plan is in the final stages of being published and housed on our website. Thank you for helping us define our priorities and strategic directions for investment. We are looking forward to collaborating with the community and our partners to move this ambitious vision forward.
The CIHR Barer-Flood Prize for Health Services and Policy Research was awarded to two recipients, Drs. Julio Montaner and John Lavis, at a ceremony on January 20 in Vancouver, BC. The prize was created to recognize an exceptional researcher who has created a seminal body of work that has had a substantial impact on health services and policy research, policy, and/or care delivery. The 2016 Barer-Flood Prize has been re-launched and is now officially accepting applications, with a deadline of May 2, 2016, to nominate a candidate for the award.
Our Community-Based Primary Healthcare teams are currently at the mid-stage of their projects. We will be featuring some of their innovative work in our newsletters. This month's research profile is on Dr. Clare Liddy, a primary care physician leading a project called Advancing primary healthcare for persons living with HIV in Canada.
IHSPR completed an analysis of HSPR funding in the first decade at CIHR. This investigation shows a very positive three-fold increase in funding of health services and policy research in the first 10 years at CIHR (CMAJ Open, in press). However, it also shows that HSPR researchers have difficulty in maintaining sustained research funding, in part because we apply for shorter duration grants, but also because most applications need to be re-submitted to be funded. The next challenge is to understand factors that influence peer review, so that the best feedback can be provided to our community. Please stay posted!
The open grant reform is currently underway. The new Open Suite of Programs has integrated CIHR's suite of Open funding mechanisms into a simpler system comprised of two schemes. The Foundation Scheme is focused on providing long-term support to health research leaders at any career stage with demonstrated track records of success, including new/early career investigators with excellent training and early-career productivity. Of the 145 grants awarded, 11 of the foundation grant program awardees (~8%) selected IHSPR as their primary institute affiliation. The Project Scheme is about supporting ideas with the greatest potential for important advances in health-related knowledge, the health care system, and/or health outcomes. The Project Scheme: 2016 First Live Pilot is currently accepting applications.
We are looking forward to all the milestones and events that 2016 will hold.
CBPHC Research Profile: Living long-term with HIV and other chronic illnesses
Drs Clare Liddy and Claire Kendall and their team explore how to improve the primary healthcare system for those balancing HIV and other chronic conditions, as well as for their primary care physicians.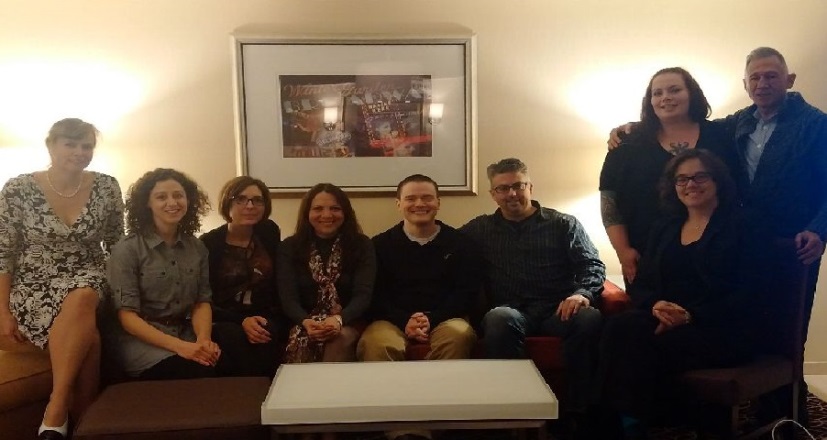 People who have been diagnosed with HIV and are able to access treatment can now expect to have full lifespans. Community Based Primary Healthcare (CBPHC) researchers Drs. Clare Liddy (Nominated Principal Investigator) and Claire Kendall (Principal Investigator) and the Living with HIV (LHIV) Innovation Team are investigating what implications this new reality has on the healthcare system and on people with HIV as they are aging and living with multiple comorbidities.
Their Canadian Institutes of Health Research funded project, Advancing primary healthcare for persons living with HIV in Canada, aims to improve access to care for people with HIV and to support primary care providers in better delivering care to this often vulnerable population.
Currently at the mid-stage of their 5-year CBPHC research funding, the LHIV Innovation Team is doing foundational work to understand how care is delivered to people with HIV across Canada, as well as measuring the quality of primary healthcare attained in order to make recommendations for evidence-based and effective care over the lifespan.
Their research is grounded in the principles of GIPA/MEPA (Greater Involvement/Meaningful Engagement of People with HIV/AIDS) principles. "We've brought in patient representatives from each province and have created a community scholar program," said Dr. Liddy. "We have formalized the role the community-members play within the research team. They provide valuable input, and we are trying to co-design the system together."
The team's research is showing that access-to-care varies across the country. Different regions are not able to offer the same quality of care, often due to a lack of local resources. For example, connecting primary care providers with specialists providing HIV care has proven to be challenging in many regions.
As a primary care physician herself, Dr. Liddy understands how isolated family doctors can sometimes feel from specialists. "We have developed an electronic consultation system (Champlain BASE eConsult) and are exploring novel ways to provide a more efficient and effective means for primary care providers and HIV specialists to connect," explained Dr. Liddy. "Instead of having to refer a patient each time there is a question, family physicians will be able to use the system to gain access to specialist advice about testing, screening or medication, for example, in a timelier manner."
The eConsult system that the team has created will help provide persons living with HIV with better management for all their health needs, enhance equity of care delivery throughout the country, and help physicians in rural areas access specialists more readily. "This grant has been transformational for my program of research," said Dr. Liddy. "It is a unique opportunity for a family doctor to be able to establish and do work like this which is so in-depth and meaningful."
Dr. Kendall echoes the way in which this CBPHC funding provides her with an unparalleled opportunity to improve primary health care for people living with HIV. One example is the application of chronic disease management strategies such as the Chronic Care Model, which is the foundation of care for people living with other chronic conditions. This model highlights self-management supports. "One way to improve the community-based care of people living with chronic conditions is to understand their experience with the primary healthcare system and to establish new ways of improving their confidence in managing their day to day symptoms related to not just HIV but to other conditions," said Dr. Kendall. "There are many self-management tools for people with chronic conditions, and we are learning which are most relevant and effective among people with HIV."
"The reality is, people are not defined simply by one disease," said Dr. Liddy. "As a person, they have different issues and health concerns they have to deal with. In the primary care community, we are focused on caring for people across the continuum of health within their daily life."
Barer-Flood Winners

On January 20, in Vancouver, Drs. Julio Montaner and John Lavis were honoured with a ceremony as the 2015 winners of the CIHR Barer-Flood Prize for Health Services and Policy Research. The co-recipients were chosen due to their outstanding contributions throughout their career to the field of health services and policy research.
Nominations are now open for the 2016 Barer-Flood prize
Funding News
TVN announces 2016 Summer Student Awards Program
The Summer Student Award Program has been designed to provide students with an interdisciplinary summer experience, and a frame of reference for dynamic future participation in research on health care for frail elderly Canadians. TVN is providing up to ten (10) awards of up to $4,500 each. Student's supervisor must guarantee the student will receive 100% matching funds for salary and benefits only. Each student award covers 14 weeks of full-time participation from May 09 to August 12, 2016.
Deadline for intent to apply: February 25, 2016
Submit intent to apply
Funding Opportunities
Embedded Clinician Researcher Salary Award
Application deadline: March 3, 2016
Anticipated funding start date: May 1, 2016
Funding per award: Up to $75,000 per year
Award duration: Up to 4 years
Funds available: Up to $4,500,000 is available to fund up to 15 awards
To enable health care innovation, clinical leaders need support, particularly those leaders with a vision for innovative change, the collaborative skills to facilitate implementation, and the research capacity to develop a programmatic approach to scientific investigation.
To this end, the specific objectives of this funding opportunity are to:
Provide salary support to clinician researchers working in a health system setting enabling them to conduct original research that is relevant and responsive to the health system where they are embedded.
Contribute to generating a strong cadre of clinician researchers across the country that will play a role in transformative change and act as role models and mentors for a cadre of new health professional scientists.
The Embedded Clinician Researcher Salary Award is designed for all early and mid-career regulated health professionals that are clinicians first but need protected time to engage in research that is critical to advancing change.
This award will help to protect 50% of the applicant's time for research, for up to 4 years. To be eligible for the award, applicants must provide a written commitment from a health system organization partner (such as a regional health authority or a community hospital) to contribute $25,000 (cash) per year towards salary costs and $50,000 (cash or in-kind) per year towards research costs over the award duration.
Article of the Year
Funds available: $10,000 for one grant
Grant duration: One year
Application deadline: February 26, 2016
This award is intended to recognize published research that has significantly contributed to the advancement of the field of health services and policy research in Canada. IHSPR will consider articles related to:
Research that demonstrates a clear impact or potential impact on policy or practice (e.g., decision maker uptake, change management for improved practice); Or
Research that breaks ground in the way health services or policy research is conducted (e.g., innovations in methodology, novel theory or application of theory, new approaches to existing problems).
Rising Star Award
Funds available: $3,000 for approximately three grants
Maximum amount per grant: $1,000
Grant duration: One year
Application deadline: February 26, 2016
The Rising Star Award is dedicated to supporting graduate students and post-doctoral Fellows and to recognizing the research excellence and knowledge translation initiatives of these emerging health services and policy researchers at an early stage in their career. Up to three Rising Stars are awarded each year. The specific objectives of the award are to:
Recognize the excellence of Canadian research and innovative knowledge translation (KT) initiatives of graduate students (e.g. M.D., M.A., M.Sc. and PhD) and post-doctoral fellows studying health services and policy research;
Recognize research and/or KT contributions for which a graduate student or post-doctoral fellow has had primary responsibility;
Promote careers in health services and policy research.
Canada-Netherlands Personalized Medicine in Immune Mediated Inflammatory Musculoskeletal Disease Network Funding Opportunity
Funds available: $8,080,000 for one network
Funding duration: Five years
Expression of Interest (Phase 1): December 15, 2015
Application Deadline (Phase 2): October 18, 2016
The Canadian Institutes of Health Research (CIHR), the Netherlands Organisation for Health Research and Development (ZonMw) and the Dutch Arthritis Foundation (Reumafonds) are pleased to announce a joint initiative: the Canada-Netherlands Personalized Medicine in Immune Mediated Inflammatory Musculoskeletal Disease Network, aimed at developing personalized pharmacotherapy approaches to medicine for immune mediated inflammatory musculoskeletal diseases through the research potential of multiple population-based patient cohorts in Canada and the Netherlands.
CIHR funding opportunities
News
The CIHR-Institute of Population and Public Health (IPPH) Call for Catalytic Questions
CIHR-IPPH has issued a Call for Catalytic Questions to accelerate a forward-looking research agenda for where the field of population health intervention research needs to go next. These questions will be addressed at the Sparking Population Health Solutions: Research for a Healthier Future International Summit in April 2016.
Submit your catalytic questions
Deadline for submission: February 29, 2016
Question discussion: April 28, 2016
2016 Global Symposium on Health Systems Research
At the Fourth Global Symposium on Health Systems Research (November 14–18, 2016, Vancouver, Canada) we will confront questions of how health systems can absorb shocks, respond to emerging needs and take advantage of new opportunities in the face of emerging challenges. The previous iteration of the Symposium brought together over 2,000 leading thinkers on health systems from around the world. By participating in Vancouver, you will be able to share your innovative ideas on strengthening health systems and engage in dialogue with a diverse community, ranging from high-level policy makers, researchers and donors to practitioners and advocates on the ground.
Events
McGill Primary Care Policy Symposium
In celebration of its 40th anniversary, and in partnership with the Institute for Health and Social Policy, St. Mary's Research Centre, RUIS McGill and the McGill Faculty of Medicine, the Department of Family Medicine will be hosting a primary care policy symposium, a full-day event to discuss key ideas and strategies that should underpin the future of primary care in Quebec by engaging participants in a discussion on a vision and a roadmap for this future. Though the symposium will focus on primary care policy in Quebec, the topics covered are applicable to other health care jurisdictions across Canada, and internationally.
Friday, May 6th, 2016
Centre Mont-Royal (2200 Rue Mansfield, Montréal, QC, H3A 3R8)
Register here
Announcements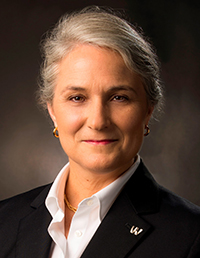 The Guttmacher Institute honours Wendy Norman with the 2015 Darroch Award
IHSPR would like to congratulate Applied Public Health Chair Wendy V. Norman, M.D., assistant professor in the department of family practice at the University of British Columbia, on being named the 2015 recipient of the Darroch Award for Excellence in Sexual and Reproductive Health Research. This prestigious honour is bestowed once every two years honouring an emerging leader in sexual and reproductive health research internationally.
Got good news?
Are you a CIHR-funded investigator driving innovative health services and policy research? Have you recently been published in a peer-reviewed journal? Then we want to hear from you!
Send us a research project abstract and a short summary (500 words max) of your latest game-changing outcomes and impacts for a chance to be featured in the IHSPR newsletter or website! Forward us your information to info.ihspr@mcgill.ca.
Contact Us
Stay up to date with IHSPR activities! Contact staff, follow SD Robyn Tamblyn on Twitter and follow us on YouTube.
Date modified: