Aging well from a First Nations perspective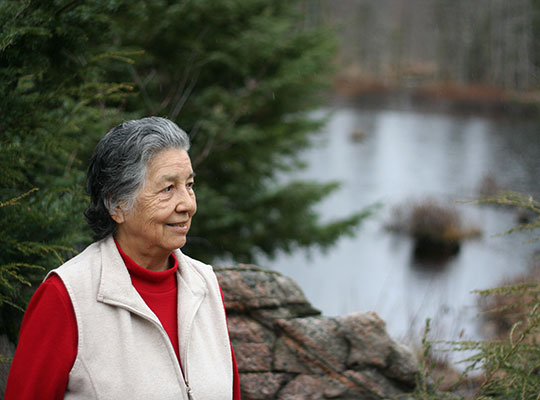 Working with First Nations communities to focus on wellness
December 22, 2015
When we talk about our health sometimes, it can feel like we're actually talking about the opposite. We list our ailments, our medications, our aches and pains. We reminisce about the things that we could do (and eat!) when we were younger but have since had to abandon, and we catalogue our chronic conditions. Despite the importance of discussing health issues with a medical professional, it can often feel as though we're only talking about what's wrong—instead of what's going well. In fact, for a lot of First Nations seniors, the focus on chronic conditions and "health deficits" paints the wrong picture altogether.
"First Nations people particularly want to focus on positive health," explains Dr. Jennifer Walker of the Centre for Rural and Northern Health Research at Laurentian University. "They see wellness as a holistic thing. So, when you're asking about one specific condition, people don't want that one condition to be reflecting the state of their overall health."
This focus on the negative may misrepresent how First Nations people feel about aging in their communities. When they see good health as a matter of resilience—or, more specifically, as a balance in physical, mental, and emotional wellbeing—the inability to report on health in their own terms can be a source of frustration or even contribute to distrust of those collecting the health data. At the same time, documenting the need for health and supportive services depends on an accurate understanding of the health status among First Nations seniors. To help remedy this situation, Dr. Walker is currently working with First Nations seniors in Ontario to understand aging well from their perspective. She and her team are also developing approaches to measuring "frailty" and "wellness" in culturally appropriate ways.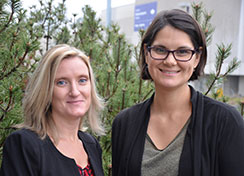 "We're looking at measuring health among First Nations seniors [in a way] that reflects resilience," she says. "We're not just counting conditions and saying 'look at how unhealthy people are'. Rather, we're saying that despite the fact that people may be reporting four chronic conditions, they are living well. They see their lives in a balance."
With funding from the Canadian Institutes of Health Research (CIHR), Dr. Walker will draw on information gathered through the First Nations Regional Health Survey in Ontario First Nations communities to measure age-related frailty, wellbeing and resilience from a First Nations perspective. These data will be examined alongside existing data collected by the health care system at the Institute for Clinical Evaluative Sciences (ICES), where Dr. Walker is a Scientist. In collaboration with First Nations partners, Dr. Walker will develop new measures to help communities and health providers to monitor how much First Nations seniors in Ontario use health services for chronic health conditions and whether access to these services is being impeded.
"The important thing is that First Nations seniors are telling us what they experience in their lives," she explains. "We need to measure that accurately in the data."
Dr. Walker's approach is being welcomed by First Nations communities across the province.
"I want to acknowledge the work of Dr. Walker in this field of research and to stress the importance of having a First Nations perspective on aging and to be able to use First Nations data from the First Nations Regional Health Survey and provide that information back to the communities," says Grand Chief Patrick Madahbee, Chair of the Ontario Chiefs Committee on Health.
Dr. Malcolm King, Scientific Director of the CIHR Institute of Aboriginal Peoples' Health (CIHR-IAPH), also recognizes the promise of Dr. Walker's research, as policy makers need this type of fulsome information to help guide their decisions about programs and services for seniors.
"Dr. Walker's research draws on the strengths of both Indigenous and Western knowledge to benefit everyone," explains Dr. King. "Because her study is the first to examine health services use among older First Nations people in such an inclusive way, her work will serve as a model for other jurisdictions. We hope that it will help to guide the provision of services with a wellness perspective—rather than focusing solely on health deficits, as is so much the case in today's world—and that the approach could be meaningful for Indigenous and non-Indigenous seniors alike."
Dr. Walker welcomes dialogue with anyone who is connected with seniors in First Nations communities, people who are First Nations seniors, and people who want to be involved in the research. "Through this study, I hope that we can connect with more people and communities who want to be part of research on aging in First Nations communities," she says. "It is an opportunity to reach communities that haven't necessarily been engaged with research before but are feeling ready to engage in research now."
Associated links
Date modified: