Reducing the risk of sexual assault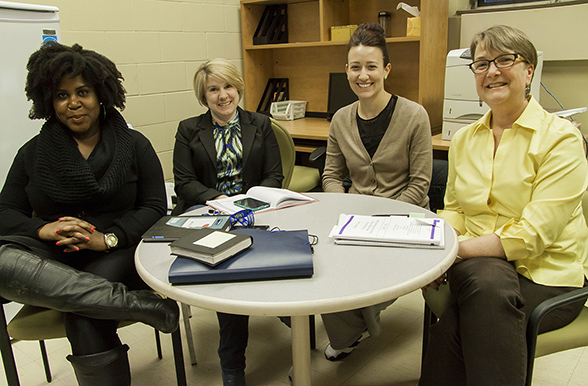 Learn how a 12-hour training program is reducing the risk of sexual assault in young women – and building their confidence.
September 17, 2015
Long before the issue of sexual assault on university campuses swept across newspaper headlines, Dr. Charlene Senn was carefully crafting a sexual assault resistance program for female students. Back in 2003, she was inspired by an article written by two American researchers who neatly summarized what the academic world knew about rape resistance training for women—but she discovered that the cornerstones of effective resistance (as described by those researchers) had never been put into practice all together. Determined to weave those elements into a single program, Dr. Senn spent the next several years testing and refining her approach to create the "Enhanced Assess, Acknowledge, Act (EAAA) Sexual Assault Resistance Program."
With some experts estimating that as many as one in four women will be sexually assaulted during her four years at university, there's a growing public appetite for effective strategies and tools to stamp out this sexual violence. Unfortunately, most programs used by post-secondary institutions either haven't been formally evaluated or simply haven't worked. That's where the EAAA program stands out. With funding from the Canadian Institutes of Health Research (CIHR), it was put to the test in 2011 by recruiting first-year female students at three universities across Canada. These students either took the EAAA program or received standard brochures about sexual assault (which is the approach used by many universities). Follow-up surveys were used to compare the two groups, and the staggering results indicated that taking the EAAA program nearly cut rape rates in half—as 5.2% of women in the EAAA program reported being raped in the following year compared to 9.8% in the brochure group—and rates of attempted rape were decreased by nearly two-thirds. (Dr. Senn and her team subsequently offered the EAAA program to all of the women in the brochure group, too.)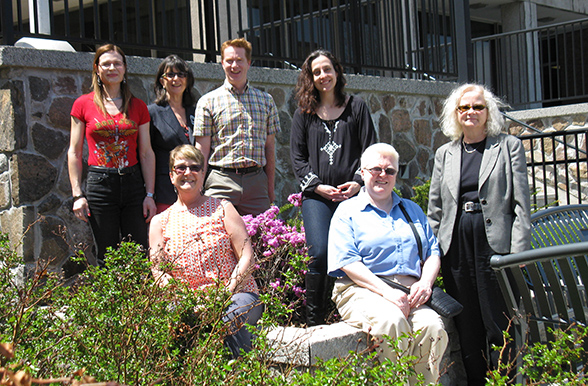 Photo: Dr. Charlene Senn poses with the entire research team. Back row (standing): Misha Eliasziw (Co-Investigator, University of Calgary), Wilfreda Thurston (Co-Investigator, University of Calgary), Ian Newby-Clark (Co-Investigator, University of Guelph), Paula Barata (Co-Investigator, University of Guelph), and Lorraine Radtke (Co-Investigator, University of Calgary). Front row (seated): Charlene Senn (Nominated Principal Investigator, University of Windsor), Karen Hobden (trial manager).
So, what makes this program so different? A notable–and controversial–component is the program's female-centred approach.
"We want to arm women with the best knowledge that we have now," says Dr. Senn, who is a professor in the Department of Psychology and the Department of Women's and Gender Studies at the University of Windsor. She stresses the need to equip women with the tools they need to deal with our current culture and the current risks. Ten years from now—when we have a variety of approaches to cultivate societal change—the need for a sexual assault resistance program could be greatly reduced. Like most people, Dr. Senn hopes to see us reach that point, but she isn't content to sit back and wait because "that won't help women today."
Another unique program quality is the way in which it builds on decades of research to give participants a comprehensive training experience. The material is broken down into four 3-hour units and is designed for small groups (5-20 participants). Every small group includes two highly trained facilitators to guide participants through the program's key components:
Assess: Many women are taught to fear the stranger lurking in the parking lot or hiding in the bushes, but the reality is that at least 80 percent of sexual assaults are perpetrated by men known to the victims—such as friends, classmates, acquaintances or even boyfriends. This unit helps women detect risks and develop problem-solving strategies.
Acknowledge: This unit builds on the first to explore ways to overcome emotional barriers and acknowledge when a situation with an acquaintance is becoming dangerous.
Act: This unit offers a variety of resistance strategies and even includes two hours of self-defense training based on Wen-Do.
Sexuality and Relationships: Some research suggests that young women are not sure if they have the right to refuse some sexual activity but accept other sexual activity. This unit gives participants the opportunity to reflect on their own desires and emphasizes the fact that they absolutely have the right to define their own boundaries.
Given the high attendance rates for all the sessions, it's clear that the participants in the study found the program useful and very engaging.
"[The facilitators] wanted to hear what we thought," explains Lindsey Boyes, a fourth-year student at the University of Calgary who participated in the program during her first year. "We felt very safe in the group, and by the second or third session, [we] started to open up about [our] own experiences."
Creating this safe space is standard protocol for the program. The sessions involve brainstorming exercises, video clips, and lots of open discussion to address everything from coercion—which includes constant verbal pressure to engage in sexual activity—to the participants' own levels of confidence. Yet, despite rigorous facilitator training and a program design based on solid research evidence, some are quick to criticize Dr. Senn's program for focusing on the potential victims of sexual assault instead of the perpetrators, citing concerns that doing so encourages "victim-blaming" (the notion that it was the victim's own fault). The program specifically addresses woman-blaming rape myths, however, and the results of Dr. Senn's research actually show that participants end up being less likely to believe such things.
"It was the opposite of victim-blaming," emphasizes Ms. Boyes. When she told her group the story about how she was sexually assaulted by a classmate at the age of 16, her facilitators and fellow participants assured her that it wasn't her fault. "I had never actually heard that before," she recalls. "I felt lighter. It was like a weight was taken off my shoulders."
Still, Dr. Senn regularly fields questions about why she didn't design the program for male students in order to reach potential perpetrators of sexual assault and get to the root of the problem.
"The research on men's behavior shows that university-level programs are not effective," she explains. "We need to start much younger. The evidence is starting to show that such a program has to start in grade six or seven."
The plea to "start younger" is echoed by Ms. Boyes, even for the EAAA program, as she believes that "the younger you learn this, the better." Dr. Senn actually has adapted the program for high school students in the past, but the topic—particularly the Sexuality and Relationships unit—can be a tough sell for parents and administrators.
"The sexuality and relationships component is critical," insists Rochelle Stevenson, a PhD student in Sociology and Social Justice at the University of Windsor who estimates that she has now facilitated sessions for about 150 women through the program. She adds that the program would "absolutely not" be as effective without it because it gives participants the opportunity to define their own comfort zones. "We want healthy relationships, whatever that means for us [individually]," she explains, noting that this unit was her favourite to facilitate. "[The participants] really found their voices and spoke about their own empowerment."
That word – empowerment – comes up a lot when people talk about the program. Given its proven success, Dr. Senn and her team are currently working on ways to make the program available to universities and colleges across Canada. In addition, she is collaborating with Dr. Anne Forrest, the Director of Women's Studies at the University of Windsor, on a "bystander initiative" that involves both male and female students. This initiative, which teaches participants how to recognize and safely interrupt situations that could lead to sexual assault, is another piece in the puzzle to eradicate sexual violence.
"No one thing is ever going to be enough," says Dr. Senn. "We need to make it everyone's business."
Date modified: