Evaluating new treatments – Working to improve life expectancy in patients with cystic fibrosis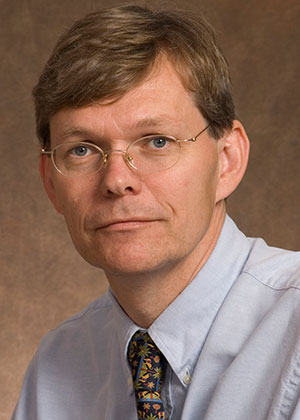 Photo: Dr. Felix Ratjen is the H.E. Seller's Chair in Cystic Fibrosis and Head of the Division of Respiratory Medicine at the Hospital for Sick Children, Senior Scientist in Physiology and Experimental Medicine at Sickkids' Research Institute, and Professor at the University of Toronto.
"I'm working on finding new ways of assessing lung disease in cystic fibrosis. New therapies are being developed for the disease and in an effort to bring those therapies to the patients more quickly, we continue to try and assess them in patients more effectively."
- Dr. Felix Ratjen
Issue
Cystic Fibrosis (CF) is the most common fatal genetic disease affecting Canadian children and young adults. To move forward with finding therapeutic treatments and ultimately a cure, it is crucial that we understand this rare disorder.
Although researchers are developing new therapies to address the underlying cause of CF, they need more sensitive tests to evaluate these potential treatments. In addition, one of the biggest treatment challenges in CF is finding the best combination of medications for each individual patient.
Approach
Dr. Felix Ratjen and his team are studying the mechanism of action behind new therapies and developing testing platforms that will help bring these treatments to the clinic. Response to a treatment will vary from person to person, so researchers like Dr. Ratjen are working to develop patient-based cell culture models – that is, tissue taken from the patient and grown in a lab – to better assess the effectiveness of a treatment. In addition, Dr. Felix Ratjen is developing more sensitive measures of lung function to better capture treatment response in CF patients.
Impact
Through the techniques they are developing, Dr. Ratjen and his team are creating a renewable source of patient-based cell lines that can be used to evaluate new CF therapies and identify the best therapy for individual patients.
Date modified: