Understanding the outcomes – Treatments for rare metabolic diseases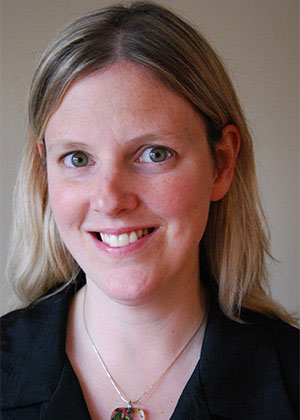 Photo: Dr. Beth Potter is an Associate Professor in the School of Epidemiology, Public Health and Preventive Medicine, Faculty of Medicine at the University of Ottawa; Affiliate Investigator at the Children's Hospital of Eastern Ontario Research Institute; and Adjunct Scientist at the Institute for Clinical Evaluative Sciences.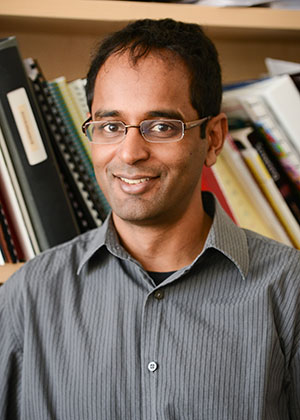 Photo: Dr. Pranesh Chakraborty is a physician at the Children's Hospital of Eastern Ontario (CHEO), Director of Newborn Screening Ontario (NSO), Medical Director of the Better Outcomes Registry and Network (BORN) Ontario, and Associate Professor in the Department of Pediatrics, Faculty of Medicine at the University of Ottawa.
"CIMDRN is a large Canadian network of investigators dedicated to improving care and outcomes for children and families affected by rare metabolic diseases. Our research considers clinical interventions and outcomes, patient and family experiences, and the organization of health care systems. By bringing information together and looking at it in new ways, we are filling in important evidence gaps and laying the foundation for a learning health system that will benefit thousands of Canadians affected by rare diseases."

- Dr. Beth Potter and Dr. Pranesh Chakraborty
Issue
Over the past several decades, health care and outcomes for children who are born with rare genetic diseases that affect the body's ability to break down substances – known as inborn errors of metabolism (IEM) – have greatly improved in Canada. This improvement is due in part to the expansion of newborn screening allowing for earlier diagnosis and treatment.
However, there is still a lot we don't know about the long-term outcomes and the impacts of treatment variation for these children and their families. These evidence gaps are largely due to the challenges associated with rare disease research, including variation in the symptoms and severity of the disease, and the small number of patients with any one rare disease. There is a need to evaluate care with the goal of achieving the "triple aim" of improved clinical health outcomes, improved patient and family experiences, and manageable health system impacts.
Approach
The Canadian Inherited Metabolic Diseases Research Network (CIMDRN) has developed a national research program to investigate patient treatments and outcomes to help create more effective, evidence-informed health care for children with IEM. Led by Drs. Beth Potter and Pranesh Chakraborty, the network is focusing on understanding the implications of the shift in treatment goals for IEM from 'urgent care' to 'opportunity for improvement', a better understanding of variation in disease and the need for personalized care, and, critical evaluation and comparison of existing and new therapies. Recruiting participants from 14 treatment centres across Canada, CIMDRN is collecting and analysing data on interventions and outcomes at the individual patient/family, clinic and health systems levels.
Impact
The CIMDRN network brings together clinicians and health evaluative scientists to both generate knowledge and immediately translate this into better health care and outcomes for Canadian children with IEM, and their families. By extension, CIMDRN's research methods will benefit the broader rare disease research community, both in Canada and beyond, where generating robust evidence using traditional methods is particularly challenging.
Date modified: